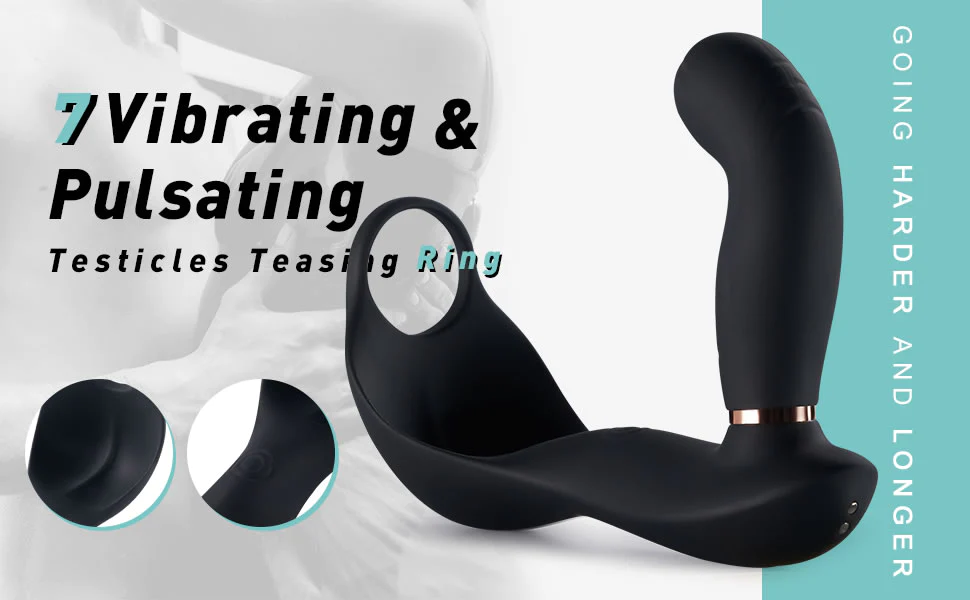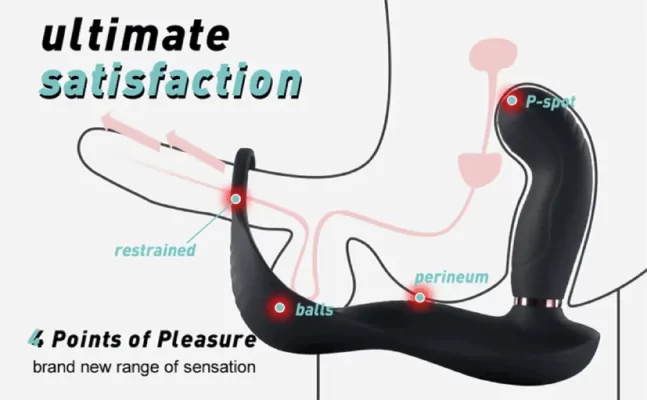 Description:
The Bill 7 Vibrating & Pulsating Balls Teasing Butt Plug with Cock Ring is designed to provide you with quadruple the pleasure. This versatile anal toy hits all the hot spots from deep down P-spot to your shaft for unbelievable mixed orgasms that only happen when you're hitting multiple erogenous zones. 
Experience exhilarating bliss of grinding and vibration while making your rod get a boost! 
With a stretchy ring that snuggly fits around your shaft and balls, you'll enjoy increased pressure and feel bigger and harder than ever before. Meanwhile, the base fits comfortably between the cheeks for an experience that's simply unforgettable.
Features:
A stretchy penis ring plus a butt plug with 7 vibrations & pulsations.
Boosts arousal while across all the hot spots.
The sleek curvature is angled for P-spot pleasure.
The form-fitting base and stretchy ball ring allow you to wear it snugly all day long.
Discreet 10M remote enabling greater freedom.
Specification:
Weight: 0.48lb
Size: 4.72*6.02″
Insertable length: 3.34″
Website: depthsex
Package included:
1*anal toy
1*charging cable
1*remote controller