Blow Job Sucking Male Masturbator
Are you still using traditional methods for masturbation? Then you definitely don't want to miss out on this powerful masturbator! Designed specifically for men, it aims to provide you with the best climax experience.
The unique design makes it easy to use, while the long battery life ensures extended enjoyment. And that's not all – with excellent waterproof performance and quiet operation, you can use it with peace of mind.
In addition, this toy features four different vacuum suction modes and ten powerful vibration modes. With multiple mode settings to choose from, it offers a personalized pleasure experience just for you.
So what are you waiting for? Take action and try it out now!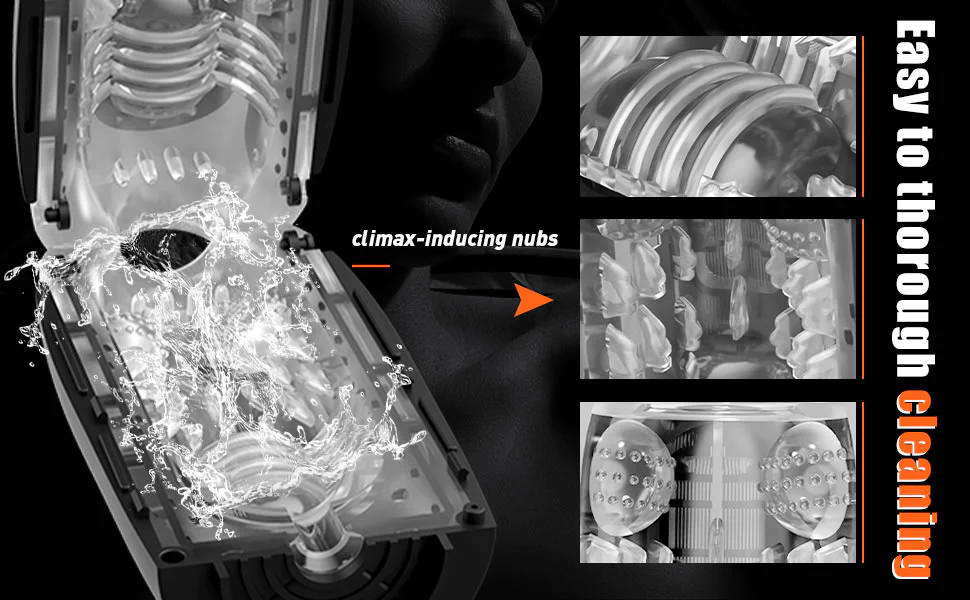 Features
    4 vacuum Sucking and clamping modes
    10 powerful vibration modes
    Flip masturbator for cleaning
    One key deflate button
    Flexible to support the average size and slightly larger size
How To Use
Step 1
Before use, you need to ensure that the power is sufficient and cleaned.
Step 2
Then apply enough lube to your cock and put it in.
Step 3
Finally, turn on the switch and start enjoying the ultimate orgasmic experience!
FAQ
Is this toy suitable for beginners?
Of course! It can bring you the ultimate enjoyment and free your hands.
How do I clean it?
When you are done entertaining, simply disassemble it and wash it in clean water or warm water. The water resistance gives you no need to worry.
Is it the right size?
Don't worry, it fits most people and supports medium and slightly larger sizes.