What is g spot pulsating and clitoral vibrating?
Introducing the ultimate pleasure device for women – a Clitoral & G Spot Dolphin Vibrator! Experience the ultimate in stimulation with our unique design that features both a dildo and a rabbit vibrator.
With 3 different frequencies when both are vibrating together and 7 frequencies for the rabbit alone, this toy will give you full stimulation and release your passion like never before.
Secondly, it is designed to stimulate both the clitoris and the G-spot and has separate motors or vibrations in order to provide the pulsating sensation of G-spot stimulation internally, versus the vibrating sensation of clitoral stimulation externally.
This can provide you with a more intense and pleasurable experience as both areas can be stimulated at the same time.
This one has a special design for labia stimulation and all-around covering vibration for the clitoris! When you turn it on, the whole protruding piece will be vibrating in silence but furious, every inch of your skin will be massaged, stimulated, all the power is for your climax!
Suggustion:
You can enjoy the happiness before meeting your soulmate;
You can use it as icing on the cake for your relationship;
You can mediate the loneliness when your lover is away from you.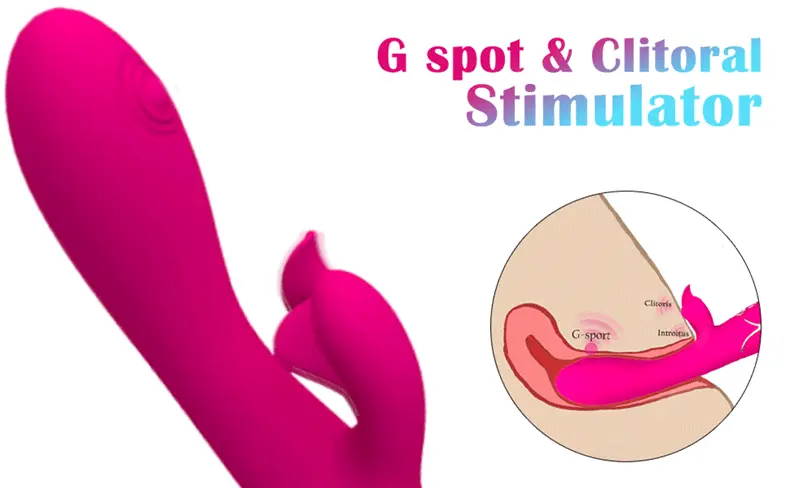 How to use a vibrator ?
Using a vibrator can be a fun and pleasurable experience, but it's important to know how to use it properly to ensure your safety and enjoyment. Here are some steps to help you use a vibrator:
1. Clean your vibrator before and after each use – use a mild soap and warm water to clean your vibrator thoroughly.
2. Apply lubricant – using a water-based lubricant can help reduce friction and make the experience more comfortable.
3. Experiment with different positions and angles – try different positions and angles to find what feels best for you.
4. Focus on the clitoris – the clitoris is one of the most sensitive areas of the female body, so try focusing the vibrator on this area for maximum pleasure.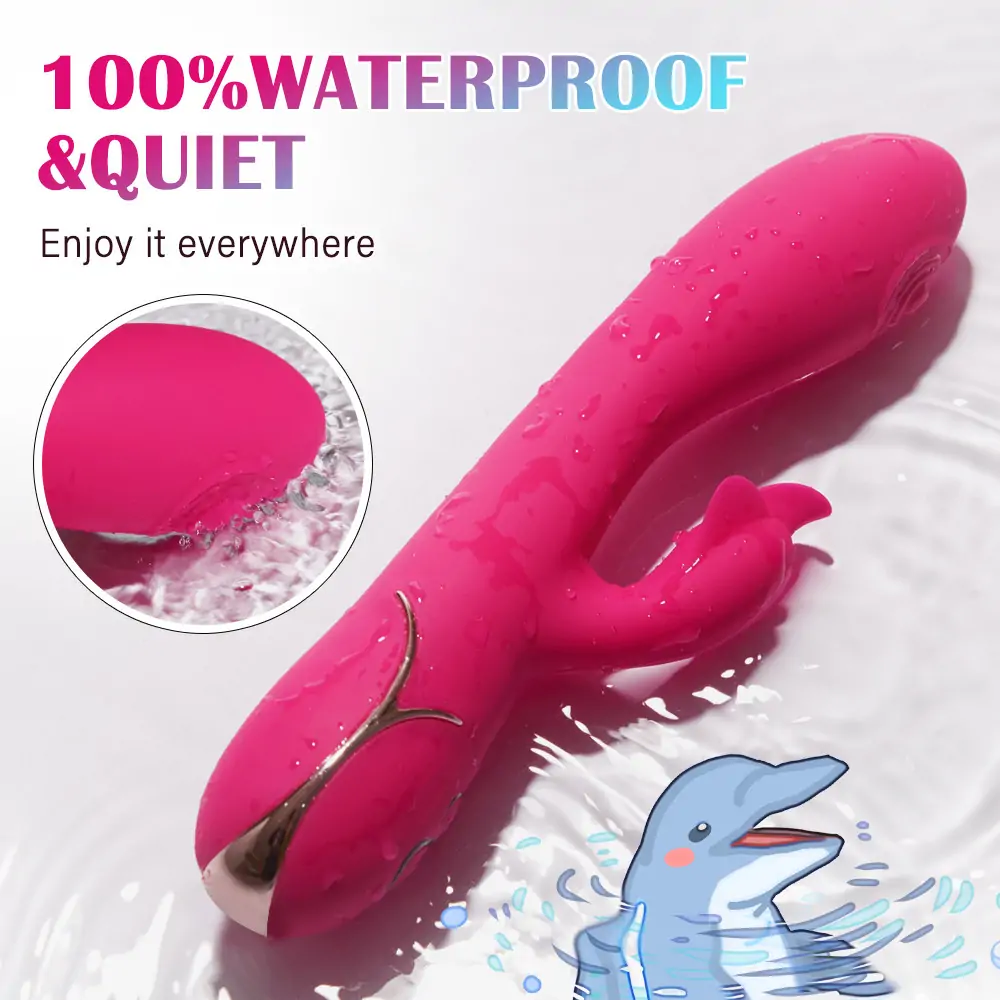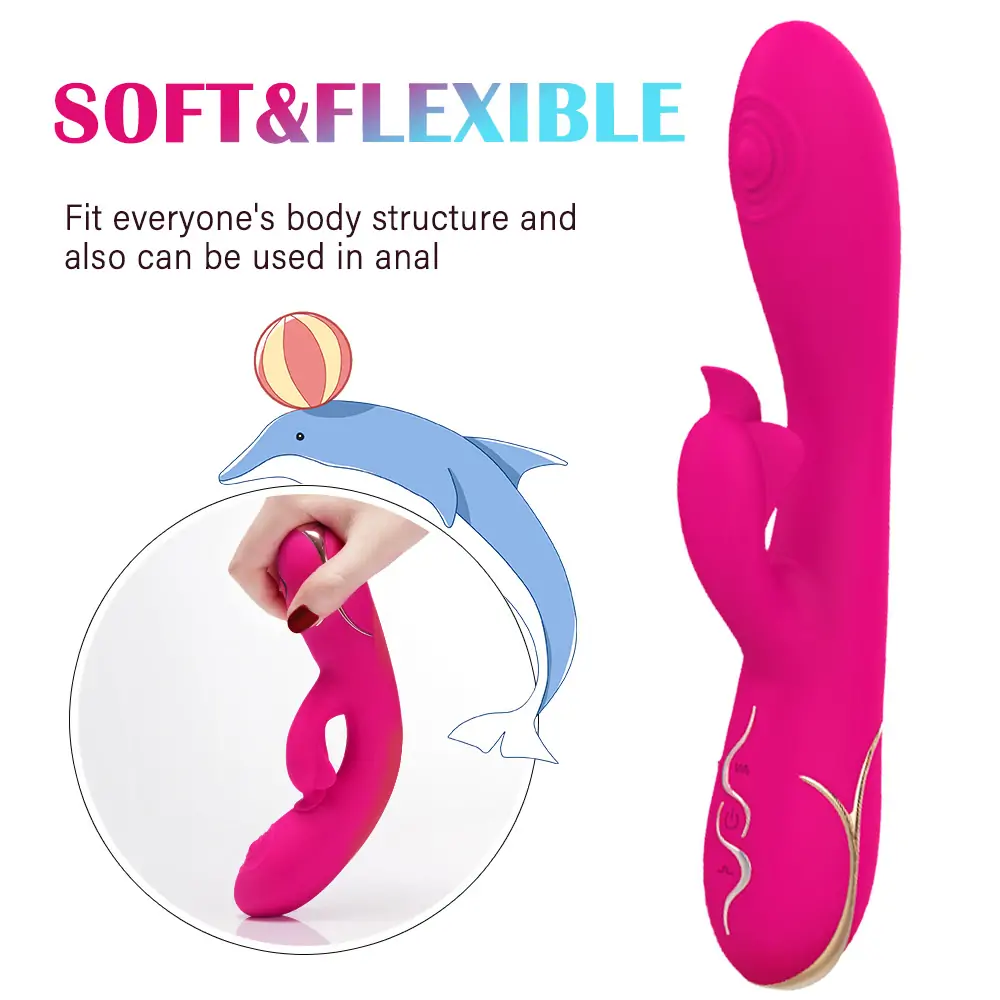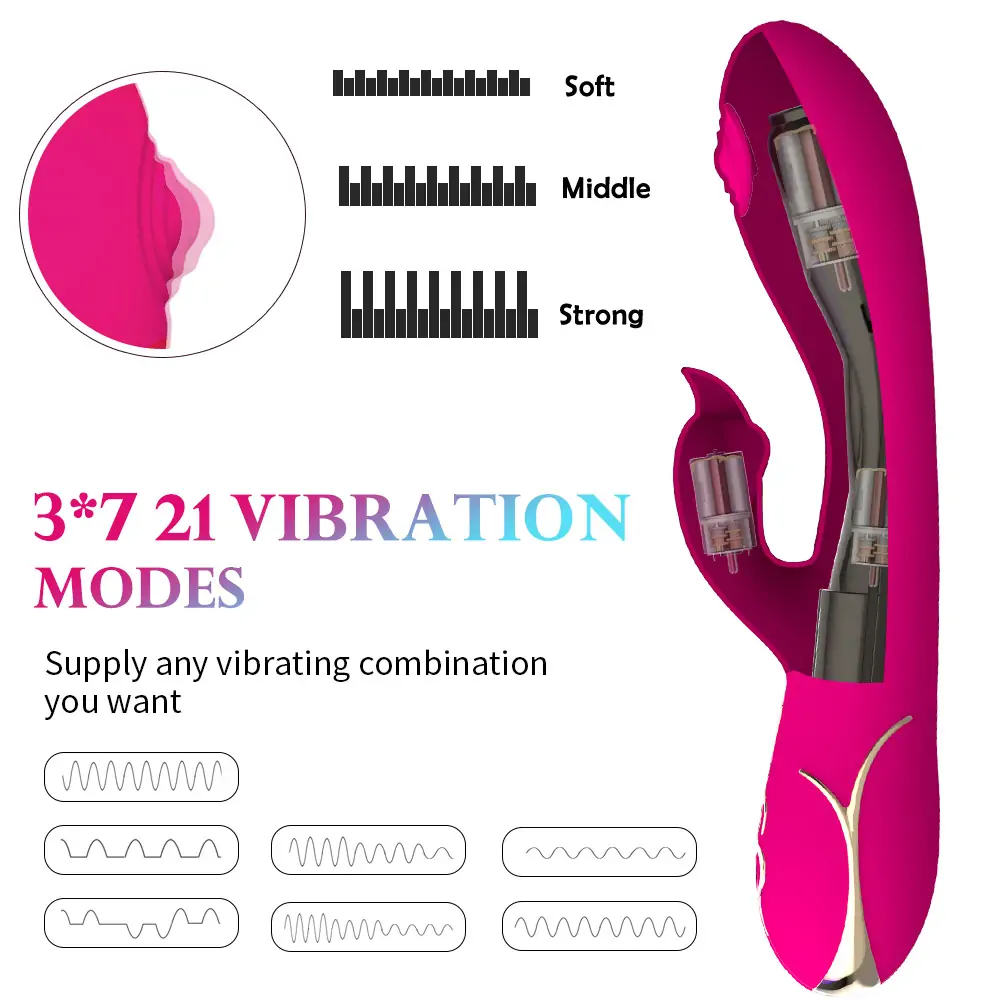 Features:
3 frequency when the dildo and the rabbit vibrate at the same time. 7 frequency rabbit vibrating. Give you full stimulation and release your passion.
This rabbit vibrator is very soft touch, proper design to stimulate the clitoris when inserted into the vagina.
Made of food grade silicone which is soft and skin-friendly, will not harm the body. Portable size, you can take it with you in your bag.
IPX7 waterproof, easy to clean, convenient to use and bath room, in bathtub. Have more fun in you life.
Specifications:
Material: Non-toxic and medical-grade silicone
Color: Rose Red
Size: 217.74270.4mm
Dildo Vibrator Modes: 7 Modes
Dolphin Vibrator Modes: 3 Modes(vibrating with dildo vibrator)
IP Rating: IPX7
Noise: <67db
Power: USB Charging
Charge Time: 2h
Use Time: 1h
Motor: 2
Website: depthsex
Package List:
1* Dolphin Vibrator
1* USB Charging Cable
1* User Manual