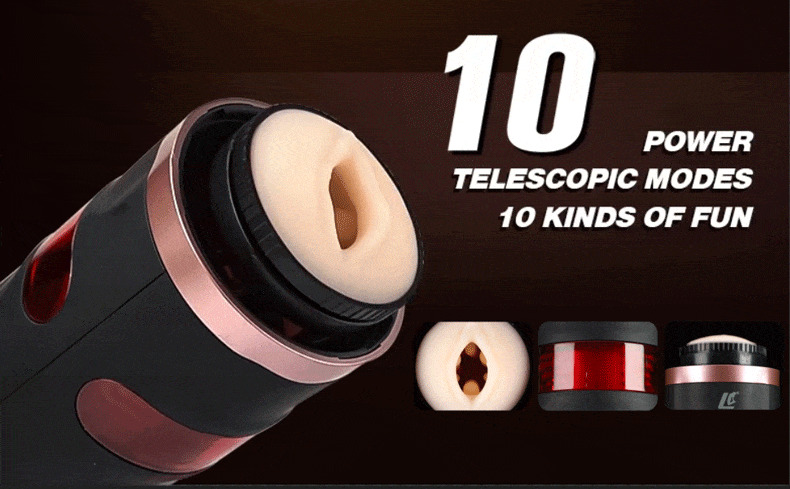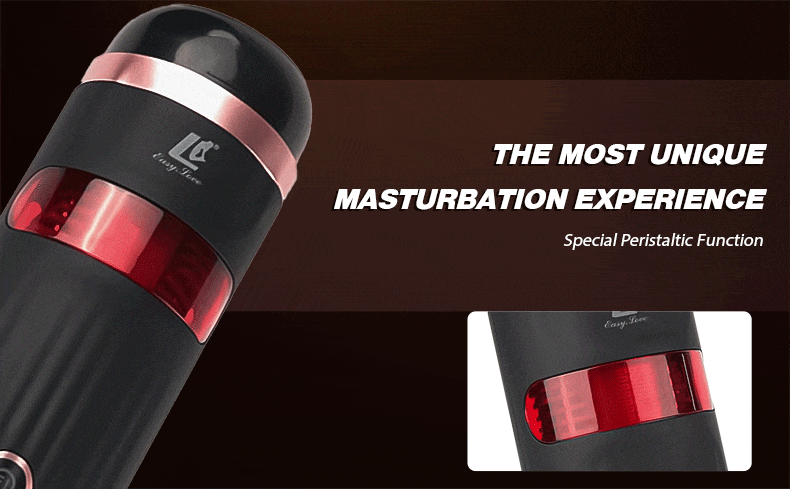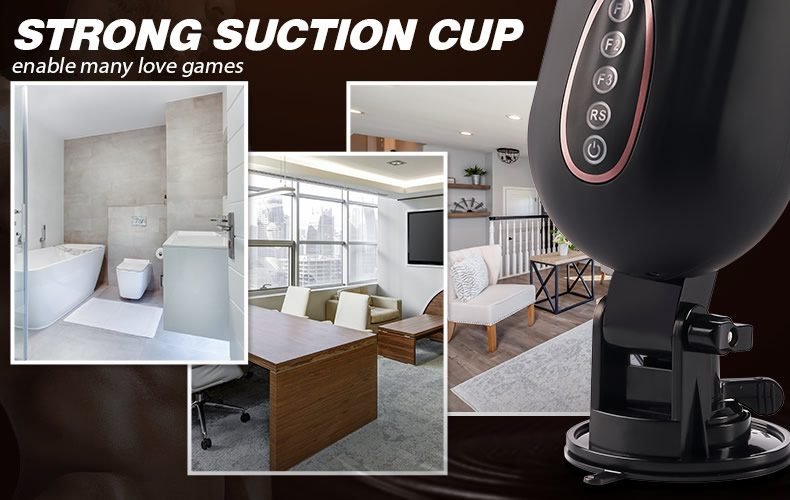 This male masturbator is designed to provide you with multiple modes to choose from and interactive voice in 3 languages. 
You can also experience the real human body temperature with the intelligent heating function that warms up to 38℃. 
The suction cup base of the toy features a push-button swivel function, allowing you to adjust it to the perfect angle for deep and delicious satisfaction. 
The male masturbator also has a double channel for ultimate enjoyment. With a super-tight mouth at one end and a realistic vagina at the other, the toy is designed to provide varied sensations that feel like real sex with a woman.
The inside of the masturbator is full of special convex particles that increase friction and touch, making you feel like you're inside a woman's vagina. With 10 different modes to choose from, you can experience a flex up and down feeling and writhe inside the toy for a truly realistic feeling. 
Easy Love Intelligent 4D Squirm Thrusting Male Masturbator Cup Features
1. Interactive voice, including 3 languages, Chinese, English, Japanese.
2. Intelligent heating, 38℃, feels the real human body temperature.
3. Writhing inside, give you a realistic feeling.
4. 10 modes, experience flex up and down feeling.
5. Product Size: 7.87″ in total length,5.9″ in width,3.93″ in height,channel length is about 6.3 inches.