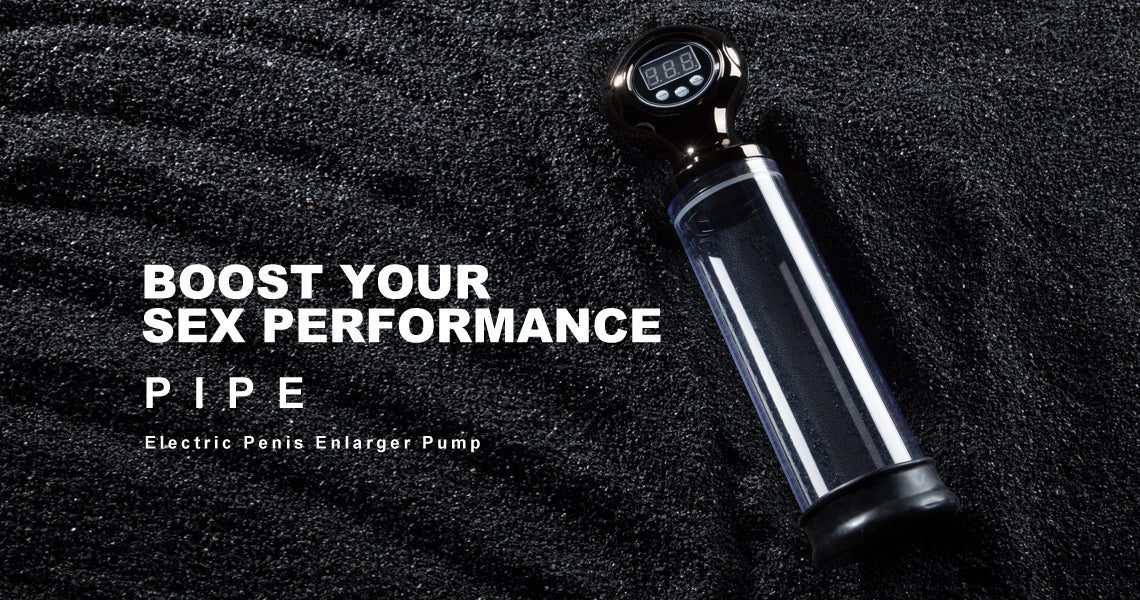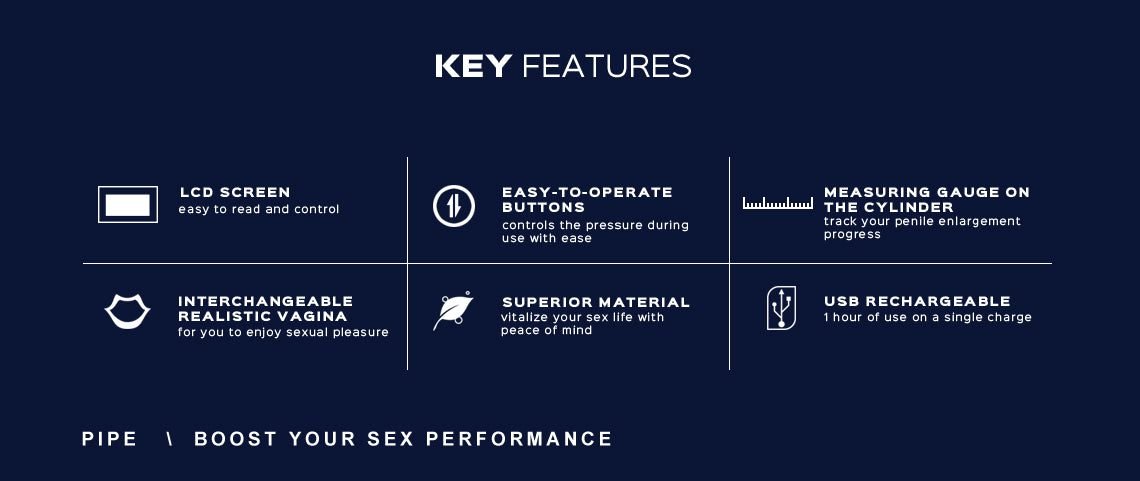 Pipe – Male Masturbation Cup Penis Enlargement Pump
This scientifically proven pump can boost your sex performance, enlarge your penis, and enhance the duration of your erections.
If you're struggling with erectile dysfunction, the Pipe pump can help you revive your manhood. It works by creating a vacuum around the penis and pumping blood flow into it, resulting in a more robust and longer-lasting erection.
The pump is safe and simple to use. It's fully automatic, so all you need to do is slide into it, press the button, and watch your penis grow huge and hard. There's also a quick-release button you can press if you feel any discomfort.
The cylinder is transparent and large enough to fit all sizes. It's also printed with a scale, so you can watch your penis grow with each use. Plus, the Pipe pump is made from premium, medically tested materials, so you can use it with peace of mind.
It's rechargeable, waterproof, and easy to clean. The battery takes only two hours to charge and provides an hour of playing time. With an IPX4 waterproof rating, you can use it in the shower or bath for added convenience.
 Material: TPE + ABS
 Size: 11.81″*3.15″ (Length in pump: 7.87″)
 Weight: 0.65 LB
 Battery Type: Li-ion Rechargeable
 Charging Time: 2 Hours
 Playing Time: 1 Hour
 Waterproof: IPX4