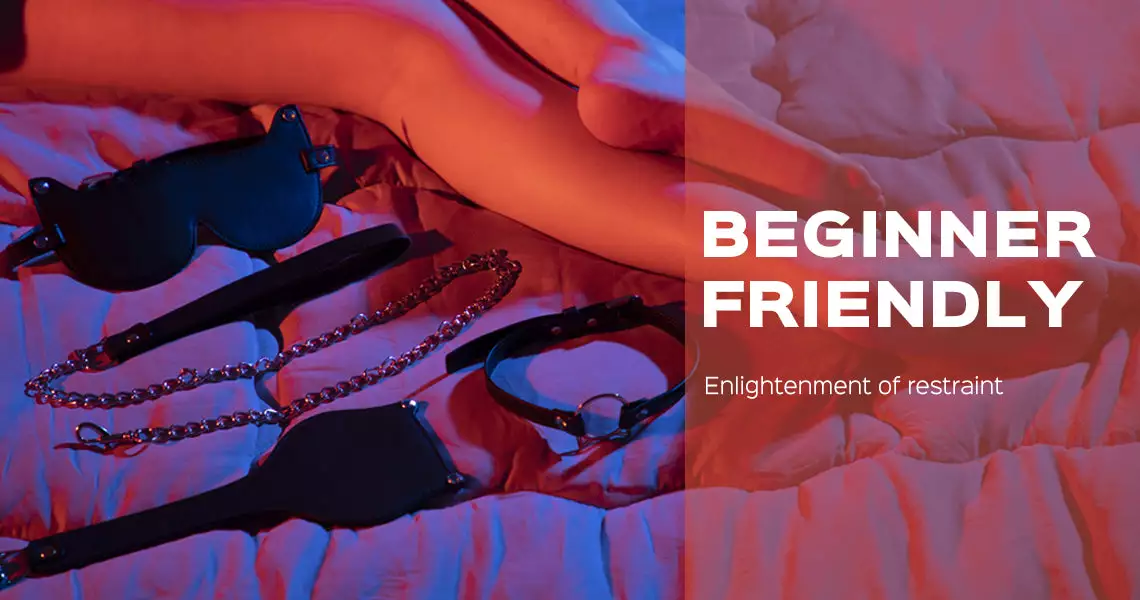 Ring Ring Cat – Cat Girl Restraint Starter Kit
This kit is designed to fulfill your sexual fantasies and make you feel like a sexy kitten who needs to be disciplined. 
At first, with its black leather design and ringing cat-themed paddle, this kit is perfect for those who like to be a little bit bad.
The ringing paddle adds an extra level of excitement to your spanking games. With every spank, the charming bells ring out, creating a musical (and moan-filled) experience. 
But that's not all, our kit also includes a cat buckle choker and leash. Whether you want to be dominated or take control yourself, this gorgeous choker and leash is the perfect accessory. Let your partner take the leash and control you like a good pet, show your partner who's boss.
In addition, the cat-themed blindfold adds an extra layer of excitement and anticipation to your playtime. With this daring accessory, you won't be able to see what your partner will do next, making the anticipation build along with the pleasure.
Specifications
Material: Faux Fur, Aluminum Alloy, Acrylic Gem
 Size: Paddle: 2.80″; Choker: Adjustable; Length of Leash:38.30″; Blindfold: Adjustable 
 Weight: Paddle: 0.13 LB; Choker: 0.06 LB; Leash: 0.21 LB; Blindfold: 0.11 LB
Website: depthsex