Why Rosewyn – Rotating Rose Toy Vibrator & Pinpoint Stimulator ?
Have you ever tried a rose toy? If you haven't, then you're missing out. This soul-snatching sex toy has a cute floral design, but don't be fooled by its cute appearance. This is a powerful sex toy that will inject fun to revitalize your foreplay!
FEATURES OF THE ROSE TOY
In the first place, this 2-in-1 rose toy vibrator has 9 rotating patterns of budding stamens.
And it replicates the clamping stimulation of your fingers on your clitoris and nipples to give you true clamping pleasure.
Below them, the pinpoint stimulator contains 9 vibration patterns that allow you to personalize your orgasmic pleasure. And The pinpoint design lets you deliver direct, point-point, power that always provides accurate stimulation and always ends in a quick orgasm.
Altogether, this 2-in-1 rose toy is the perfect sex toy for couples, injecting seductive fun into foreplay and erotic games, teasing every inch of your lover's skin (and your own)!
SPICE THINGS UP WITH THE ROSE Vibrator
Besides, The rose toy's waterproof design breaks the boundaries of pleasure, letting you explore the fun of water play in the bathroom, swimming pool, and the beach. Its body-safe silicone and feather-like touch tease your erogenous zones with health, safety, and sexual joy.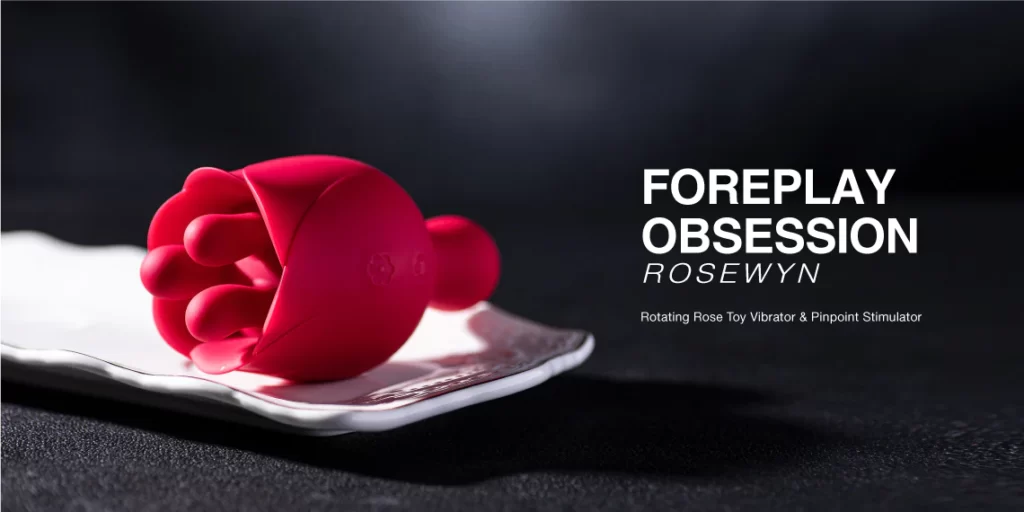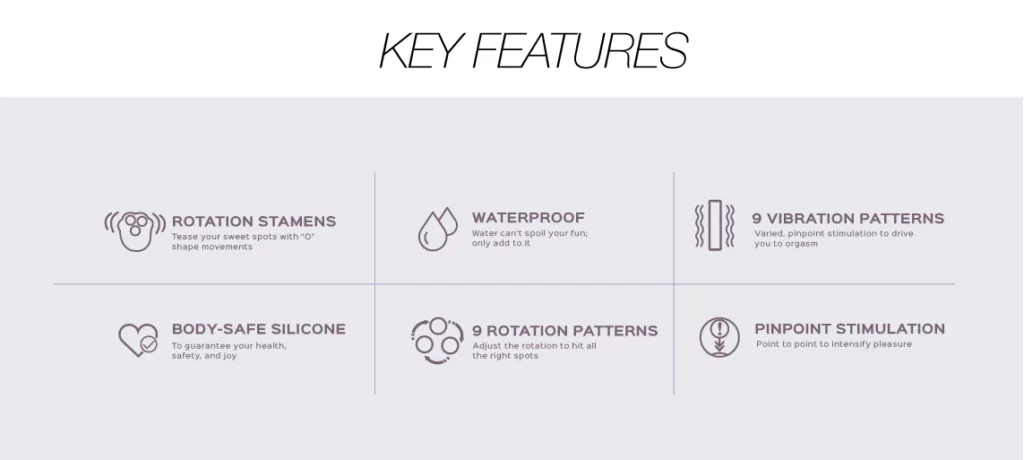 HOW TO USE THE ROSE TOY
Apply lube onto Rosewyn, then use the rotation stamens to stimulate your clit or nipples, or use the pinpoint stimulator for a quick orgasm by stimulating clit or nipples.
Turn on the Rosewyn. Explore different settings, and feel the magical sensations build!
Now, trust your instincts and intimate desires. Will you discover more erotic foreplay, or will you dive into the main course? It's up to you.