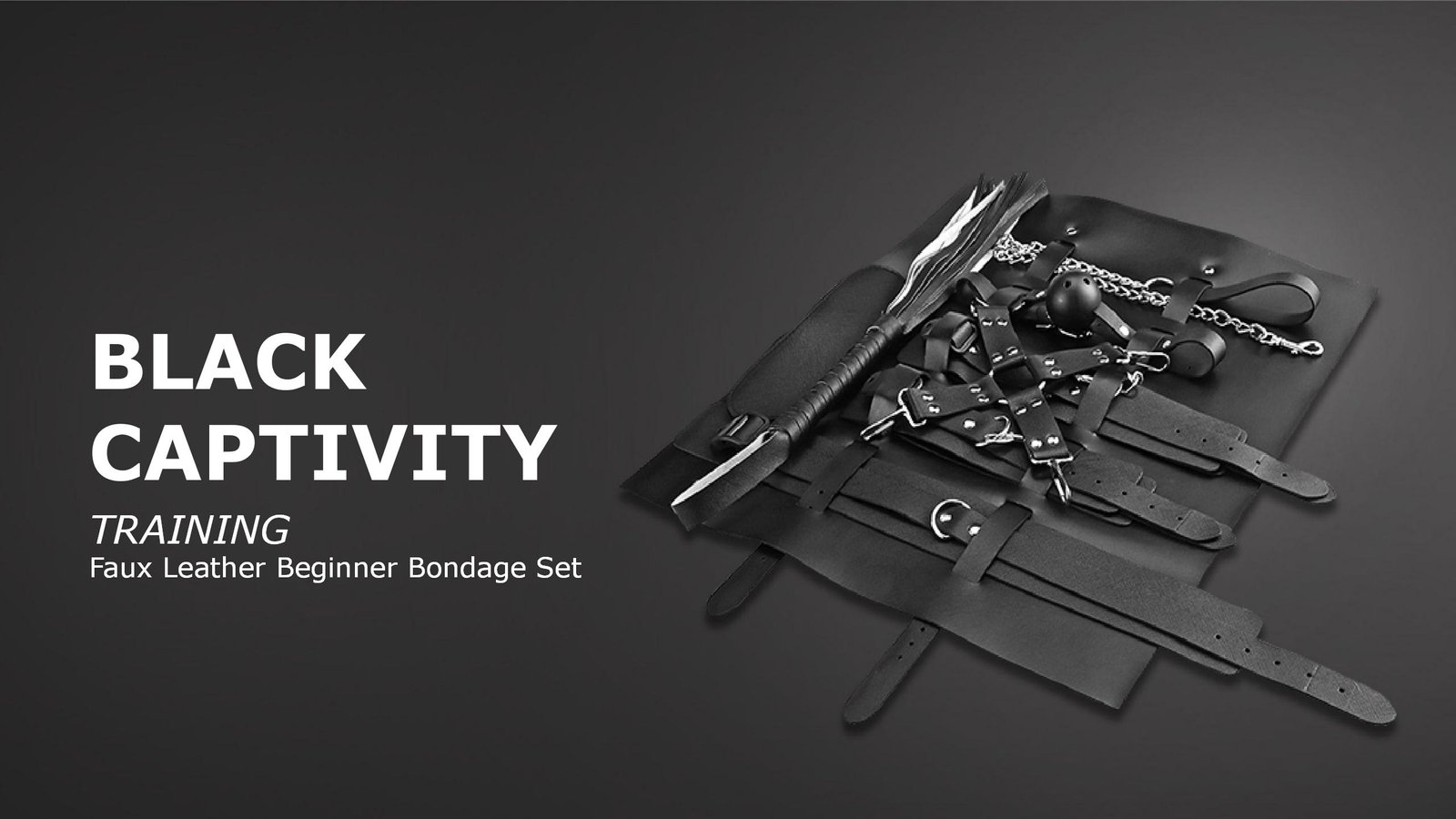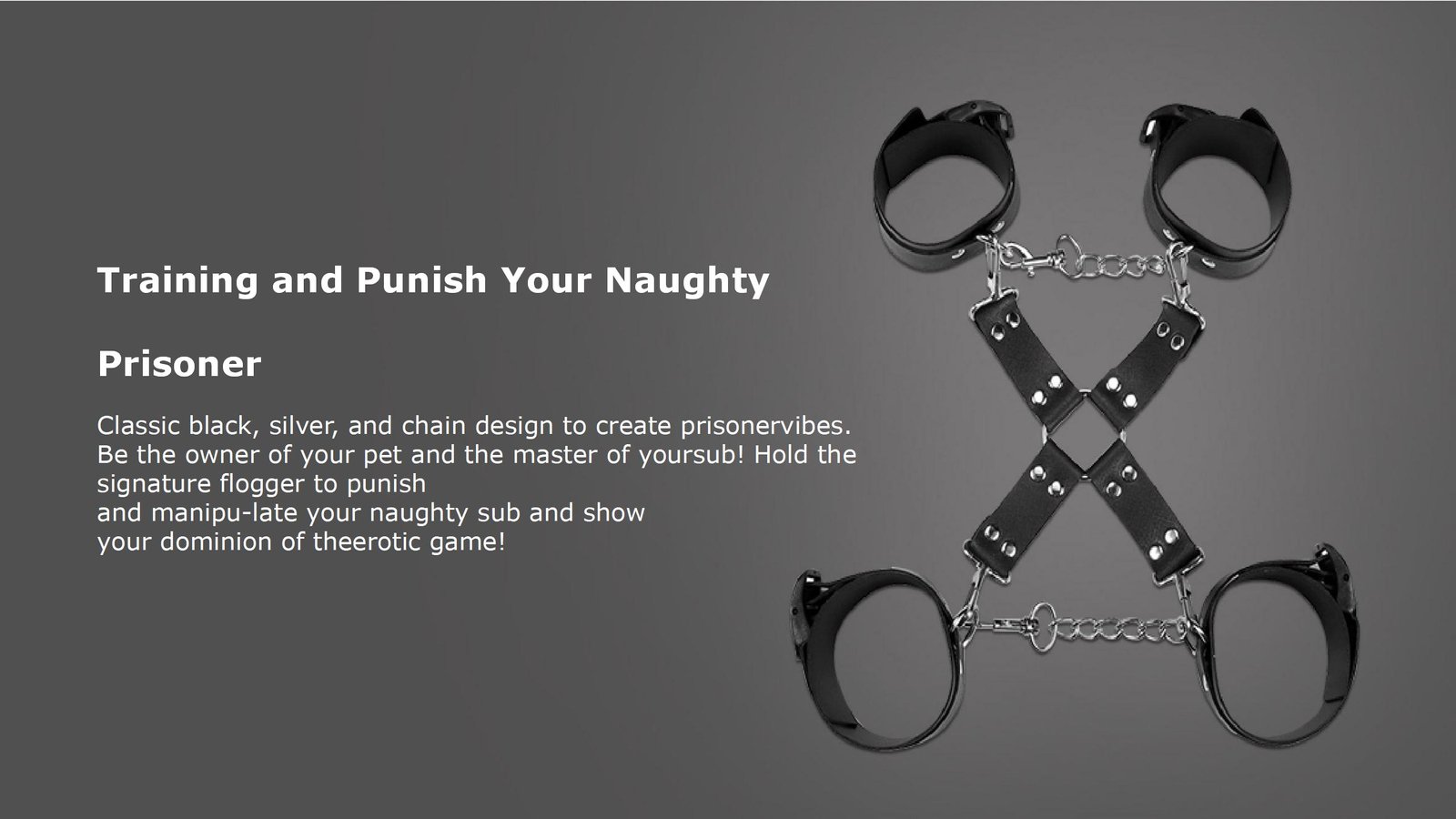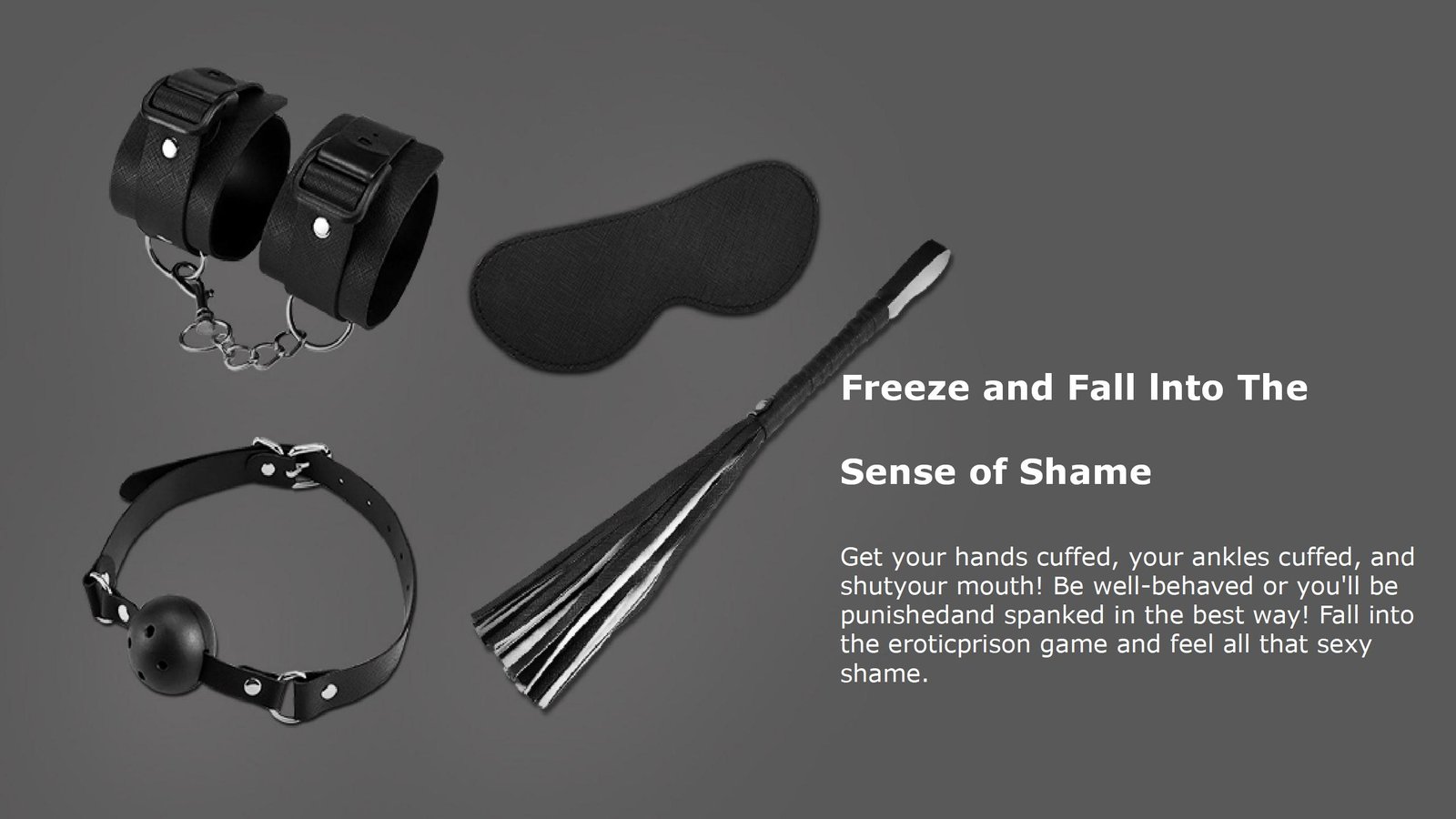 Training – Faux Leather Beginner Bondage Set
This set is perfect for those who are new to bondage play or want to explore their kinky side in a safe and comfortable way. 
Made from black faux leather, silver metal, and chains, this set has a remarkable jail and prisoner vibe that is sure to satisfy your horny fantasies.
Every piece in this bondage set features adjustable buckles to fit every unique body, regardless of gender identity and body shape. Everyone is welcome in this erotic roleplay! With all these pieces, you'll have everything you need to explore your wild side and indulge in your deepest desires.
But that's not all, our set also features an ergonomic design that aims to fit every unique body. The waterproof body means you can take your playtime to the bathroom, pool, or beach. 
FEATURES OF BONDAGE SET & WHAT'S INSIDE:
Adjustable Buckle Storage Bag x1
– Store your naughty accessories and keep them away from prying eyes
Flogger x1
– Take the reins, punish or treat your sub to train her/ him to behave
Leather Ball Gag x1 
– Shush! Keep the erotic game just between the two of you 
Collar & Leash x1 
– Comfy to wear, unleash the wild side in your erotic game 
Adjustable Wrist Cuffs x1 
– Freeze, let your Dom do whatever she/he wants 
Adjustable Ankle Cuffs x1 
– Keeps your Sub in place and no more resist 
Attachable Hog Tie Ring x1
– Restrain wrists and ankles together to play the kinky game in different positions
Leather Blindfold x1
– Cover your sub's eyes, and follow his/ her instincts and intimate desires
Specifications
Material: Faux Leather, Aluminum Alloy, ABS
Size: Leather Blindfold: Adjustable; Wrist Cuffs: Adjustable; Ankle Cuffs: Adjustable; Flogger: 18.42″" Hog Tie Ring: 4.65″"*4″" Collar: Adjustable Length of Leash: 24.76″" Ball Gag: Adjustable Storage Bag: Adjustable
Net Weight: Leather Blindfold: 0.03 LB Wrist Cuffs: 0.18 LB Ankle Cuffs: 0.17 LB Flogger: 0.11 LB Hog Tie Ring: 0.13 LB Collar: 0.11 LB Length of Leash: 0.13 LB Ball Gag: 0.77 LB Storage Bag: 0.54 LB