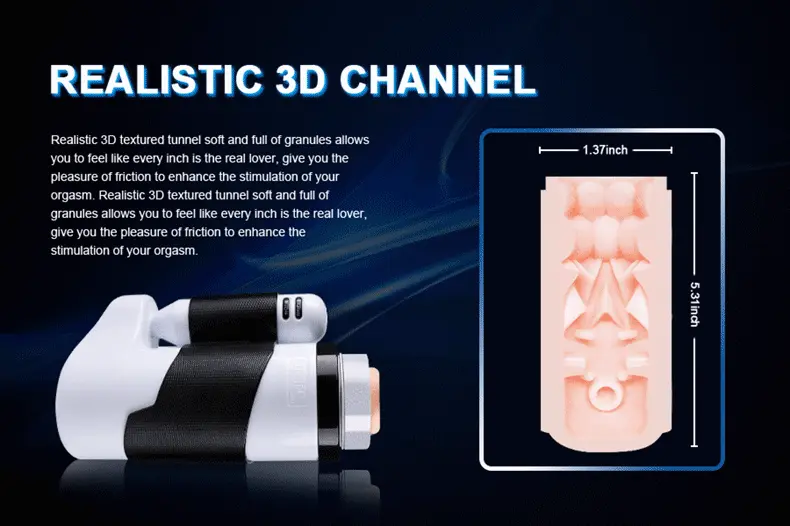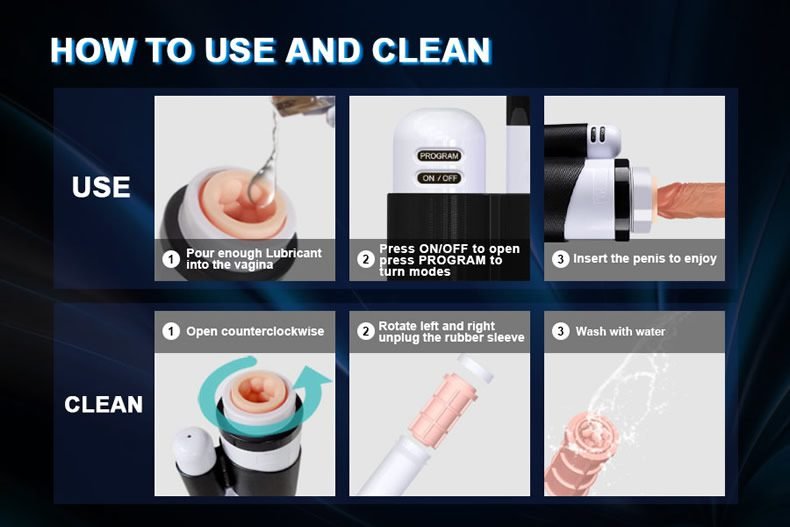 Why Choose 12 Modes Automatic Male Masturbators Blowjob Master?
At first, with its 12 thrusting functions, the super invincible speeds offer customizable thrilling sensations that will leave you wanting more. 
Secondly, the unique telescope design allows for up to 50mm of telescopic distance, providing instant refreshment for your senses.
In addition, indulge in textured swirls of excitement with the 3D textured channel, delivering intense pleasure during sensual massages. 
Made from high-quality ABS and TPE materials, this product is designed to provide you with an exceptional experience that will leave you wanting more.
USB chargeable for travel-friendly convenience, this toy is also perfect for taking with you wherever you go. 
At last, with a sleek black and white design, the Blowjob Master is a must-have for those seeking ultimate pleasure.
FEATURES
12 Modes thrusting functions by super invincible speeds for the customizable thrilling
Unique telescope design with up to 50mm telescopic distance makes you instantly refreshed
3D textured channel make you indulge in textured swirls for excitement during sensual massages
Easy-unplug rubber sleeve makes blowjob master convenient to clean and install
USB chargeable for travel-friendly
SPECIFICATIONS
Material: ABS, TPE
Color: Black & White
Size: 8.26*5.9*9.64in
Weight: 2.4lb
Type: Vagina
Function: Telescopic
Frequency: 12 Telescopic Modes
Power Type: USB Rechargeable
Packing List: Product x1; USB Cable x1; Instruction x1
Website:depthsex