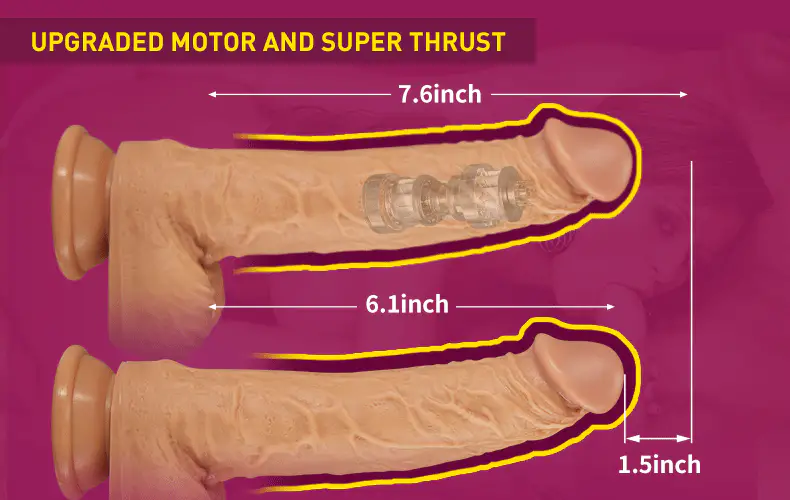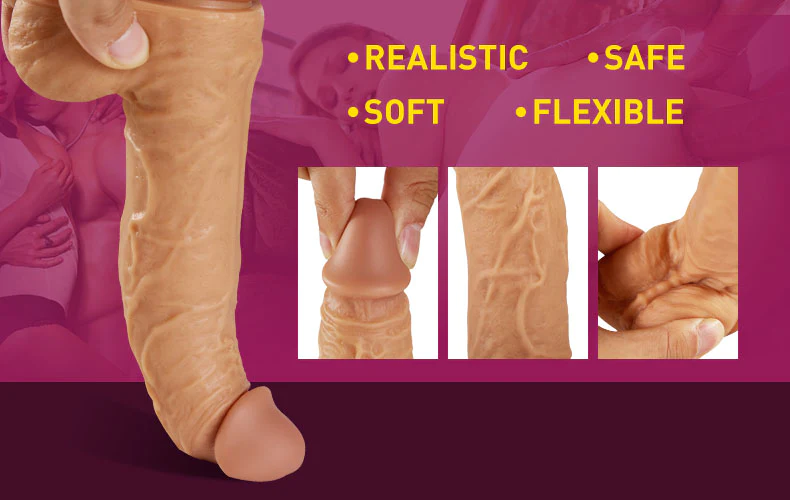 8.1-Inch Lifelike Realistic Dildo With 3 Functions Description
With a vivid glans, simulated veins, and lifelike testicles, this 8.1-inch silicone dildo will provide you with a strong visual impact, bringing your wildest fantasies to life.
This luxurious silicone dildo is also equipped with three functions that will help you achieve mind-blowing orgasms. Not only with six telescoping but also ten vibrating intensity options, you'll be able to explore multiple combinations and find the perfect level of stimulation that suits you.
But that's not all! Our realistic dildo also features heating technology that brings the temperature up to 107.6℉, creating the ultimate lifelike sex experience with pure heat. And with the remote control, you can adjust the settings without any painstaking operation, giving you more time to focus on the pleasure.
Plus, it's waterproof with an IPX6 rating, so you can take it with you to the shower or bathtub for some aquatic fun. And with a mute sound level of less than 70db, you can enjoy your pleasure discreetly.
Features:
Vivid glans, simulating veins and lifelike testicles, ring you with a strong visual impact.
3 functions realistic dildo, help you enjoy the mind-blowing orgasm.
6 telescoping & 10 vibrating intensity, multiple combinations for you to opt for.
Heating to 107.6℉, ultimate lifelike sex experience with pure heat.
Equipped with remote control, never be bothered by painstaking operation.
Luxury high-quality silicone, more endurable than other dildos.
Specification:
Material: Silicone
Size: 8.1*1.6″
Insertable length: 6.1″
Weight: 1.42lb
Mute: <70db
Waterproof: IPX6
Charging Time: 180 Mins
Website: depthsex
Package included:
1* dildo
1* remote control
1* charging cable