This Tongue Demon Sex Toy is so thirsty that it can't wait to lick all your naughty bits! The only way the Tongue demon – heating multi-function tongue vibrator can quench its thirst is to make you wet.
Its design replicates the look and feel of a real tongue down to even the texture and temperature, but its features make it much better than the real thing.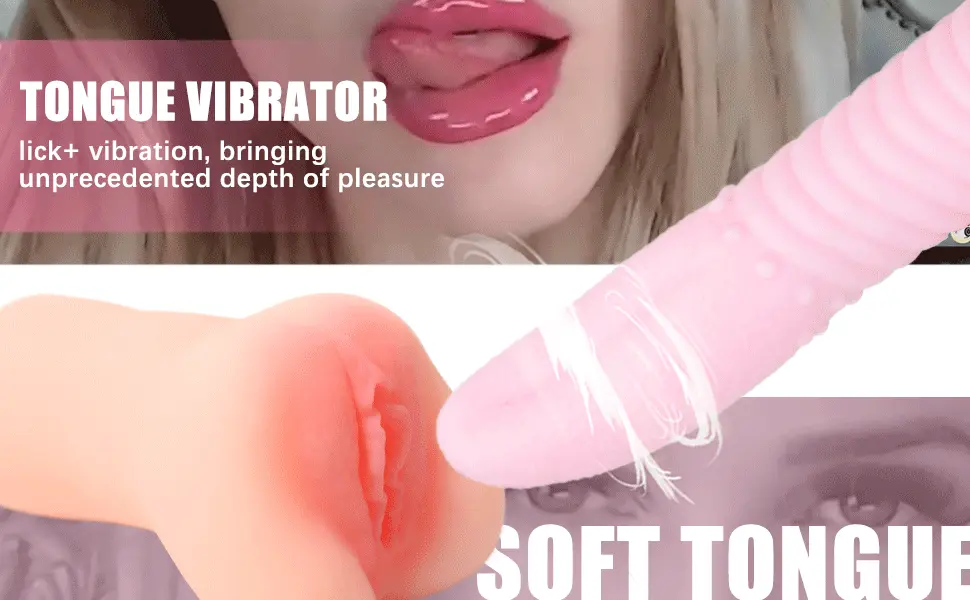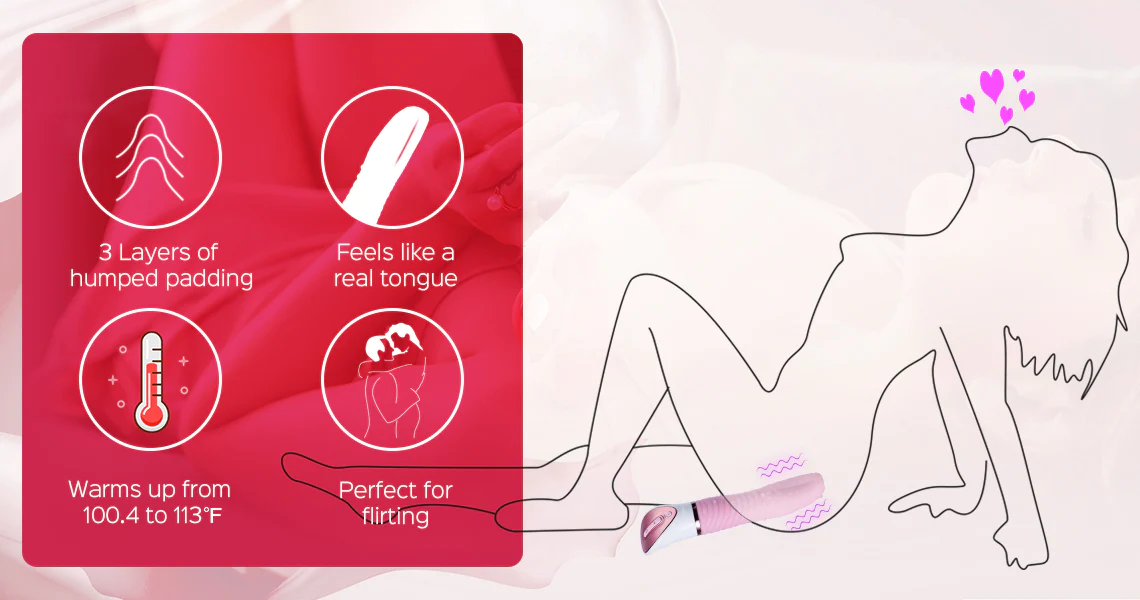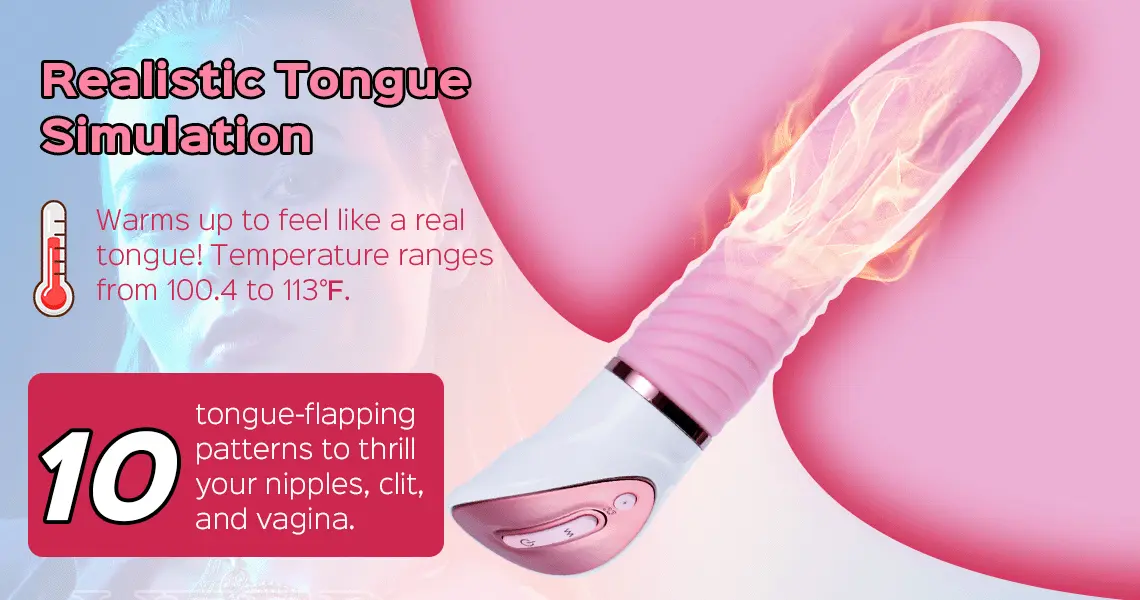 Features
About Tongue Demon – heating multi-function tongue vibrator looks, feels, and has the same texture as the nipples (tiny, raised protrusions) of a real human tongue.
However, This gives it one of the most accurate and realistic textures to be featured on any sex toy and brings you realism and immersion in addition to amazing pleasure. If that wasn't enough, the Demon vibrator ups the realism with its heating function, which warms up from 100.4 to 113℉ and feels just like the real thing.
But what's better than a real tongue? The Tongue Vibrator's 10 flapping patterns! They've been designed specifically to maximize your pleasure. This hot and hony tongue-like vibrator is perfect for flirting, foreplay, and sexual pleasure!
Essential Factors
In addition, the Tongue Demon's waterproof design allows you to experience the joys of water play. Don't hesitate to bring it into the shower or a pool party and get wet in all the best ways! Body-safe silicone is a must for any sex toy, and the Demon vibrating tongue delivers. It's safe to insert, play with, and enjoy!
Specifications
Material: ABS, Silicone
Size: 8.3" × 1.4''
Net Weight: 0.44 LB
Noise Level: ≤ 50 DB
Battery Type: Li-ion Rechargeable
Charging Time: 2 Hours
Using Time: 1 Hour
Modes: 12 Vibrating Patterns  
Waterproof: IPX6
How to Use Tongue demon – heating multi-function tongue vibrator
Step 1 – Before getting your game on, clean your toy and grab some lube!
Step 2 – To use the vibrating tongue for foreplay, use the tongue vibrator to stimulate your clitoris, nipples, or other erogenous zones. You can also stimulate your partner in the same sexy places!
You can also use the toy vibrator as a tongue dildo. Insert it into your vagina and stimulate the inside with the 3 layers of texture padding, hitting the G-spot by adjusting the angle.
Step 3 – Then, what happens next is up to you! Talk dirty, play dirty, and have fun!
FAQ
Is Tongue Vibrator safe? Can I have anal sex with it?
Of course, you can use Tongue Demon for anal sex. Using silicone material, which is harmless to humans and very safe. Tip: After you use it for anal sex, the next time you use it on another part (vaginal or oral sex), clean the surface.
How do can you use this while taking a bath? Can it be fully submerged in water?
The Tongue Vibrator has an IP6 waterproof rating, which means it can be wetted by water. However, I don't recommend submerging it completely in water.
How do I know if it's the right size for me?
The Tongue Vibrator is the same size as a human tongue and penis. Regardless of your size, if you are able to have normal intercourse, it will definitely fit you.
Click the "Add to Cart" button above to order your item now!