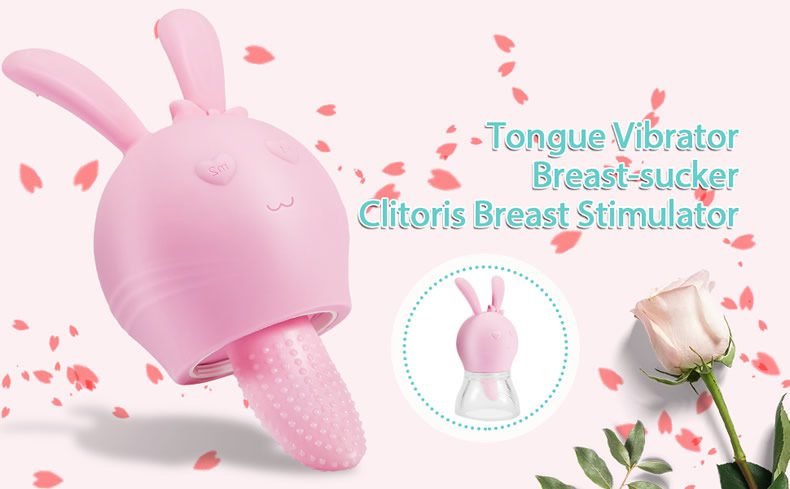 Why Choose Beinlove Tongue Lick Rabbit Clitoris Nipple Vibrator?
The cute and unique design leaves a lasting impression, but it offers much more than that.
Firstly, in terms of performance, with 5 levels of suction and 7 vibration frequencies, it provides a personalized experience. The soft and comfortable tongue enhances your pleasure, while the raised particles on the surface provide a different kind of stimulation.
Moreover, the included two transparent cups create a tight seal around the desired area, offering maximum suction and pleasure. This toy is also fully waterproof, allowing you to explore underwater fun and making cleaning a breeze.
FEATURES
Petite bunny with impressive lovely appearance
5-level sucking+7-frequency vibration, perfect creator for external stimulation
A naughty tongue covered with rows of bumps makes you feel the impact of enhanced pleasure
2 clear cups are included creating a tight seal around your desired areas
Fully waterproof lead you are free to explore underwater fun
Specification:
Material: Silicone
Product Size: 7.28″ in total length.
Product Weight: 1.15lb
Package List:
Includes nipple vibrator×1
cover×2
USB charging cable×1
FAQ
What is the size of this toy?
Its total length is 7.28 inches.
Is this toy waterproof?
Of course, the excellent waterproof effect unlocks more fun.
Is this toy suitable for beginners?
Of course, whether you are experienced or not, it can satisfy you.