If you're looking for a toy that can do it all, look no further than the Lilian G Spot Vibrator With Rotating Head & Tongue Vibrator. This unique massager features a rotating head and tongue vibrator that will stimulate your G-spot like never before. Whether you're sensitive or insensitive, this toy will always allow you to find the perfect way to evoke and stimulate a deep orgasm.
The rotating head and tongue combination provides unparalleled pleasure and stimulation, while the waterproof design means you can take it anywhere. With its sleek design and powerful vibrations, the Lilian G Spot Vibrator is a must-have for any serious pleasure seeker.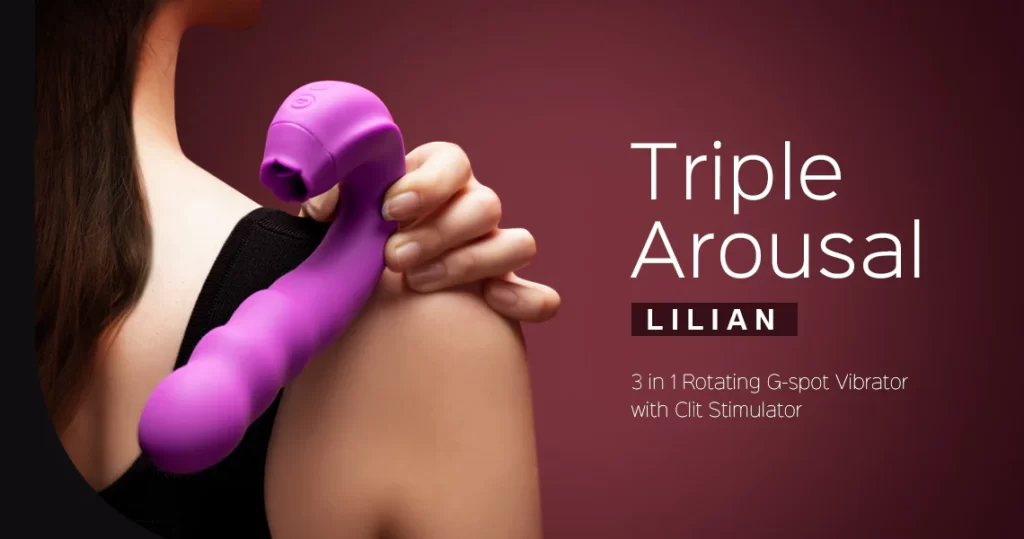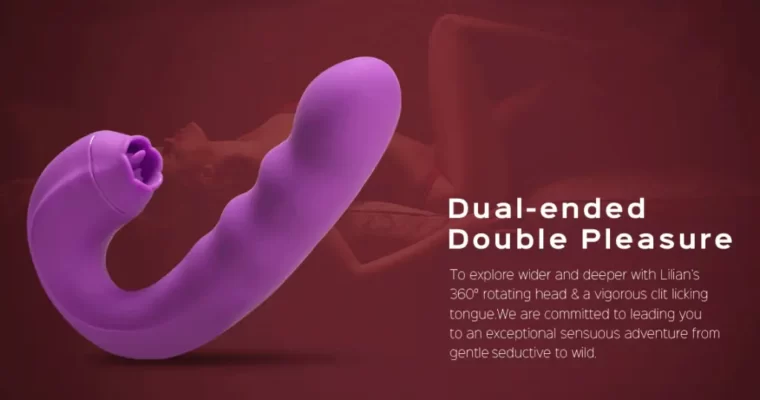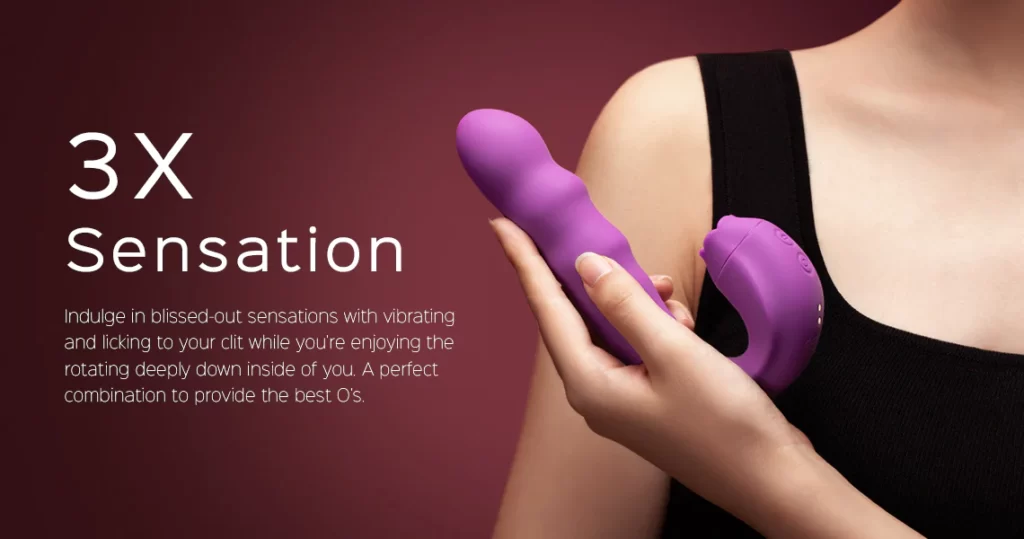 3-in-1 Rotating G spot Vibrator with Clit Stimulator
This wonder packs a punch with its 360° rotating head and vibrating clitoris-licking tongue that promise a deep and satisfying stimulation. 
With 10 tantalizing vibration modes, Lillian will take you on a wild ride that will leave you begging for more.
But that's not all, Lillian is completely waterproof, allowing you to take your pleasure wherever you go. Whether you prefer a slow and sensual session or a wild and crazy ride, Lillian has the perfect vibration mode to suit your mood. 
And with its wireless design, you can use it anywhere – at home, in the office, or on the go! 
If you're looking for a G-spot vibrator that does it all, look no further than Lillian. With her powerful vibration and versatile functions, she's sure to become your new best friend!
Specifications
Material: Medical Grade Silicone+ABS
Size: 6.22″ x 3.42″x 1.61″
Battery Type: Lithium Battery 3.7V/220mAh
Weight: 0.41 LB
Noise index: <60 DB
Charging time: 2 Hours
Playing time: 1 Hour
Rechargeable: USB Magnetic Charging
Guides & Advice
Whether you're a pro or a newbie, we have got your pleasure covered. Check our detailed guides and reviews to help you find the right toy and the correct way to use it. Have fun experimenting! 
Lilian – G Spot Vibrator With Rotating Head & Tongue Vibrator FAQ
Click the "Add to Cart" button above to order your item now!