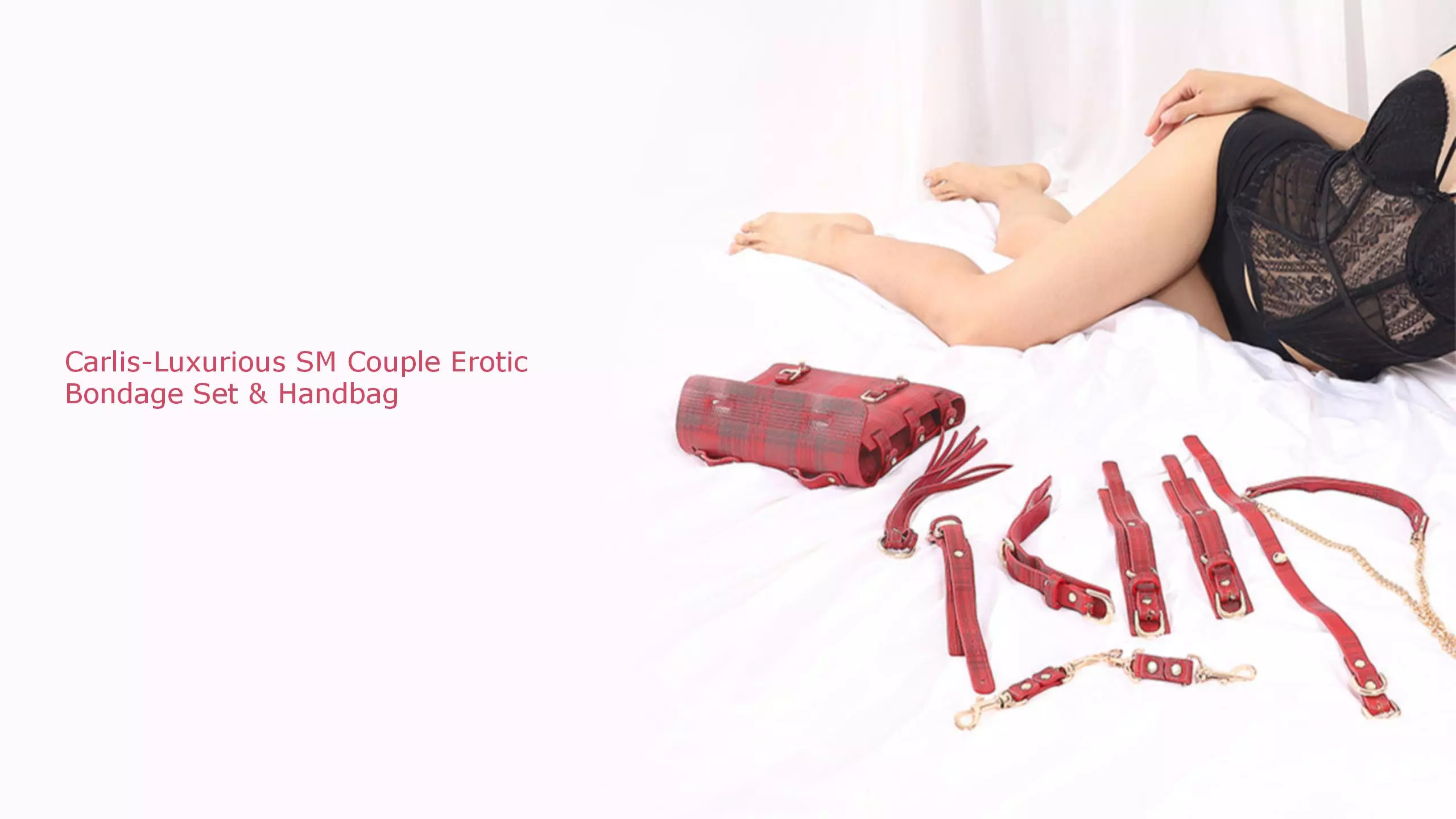 Carlis – Luxurious Erotic Bondage Set Leather Handbag
This sophisticated set is the perfect start for couples who are curious about BDSM and want to explore it in a tasteful and exciting way.
Simultaneously, the bag contains everything you need to surrender to your partner. Including handcuffs, foot cuffs, a pendant whip, and a collar.
With these items, you can take control and make your intimate partner surrender to you, or sensually and softly spank them with the whip.
Not only is this set appealing to your BDSM interests, but it also combines fashion and function with its metallic faux leather and rose gold hardware, making it a stylish and light shoulder bag that's easy to carry.
In addition, it is a complete package with a traction chain, hand/foot cuffs, shackles, two-way buckle, leather whip, and collar, making it a perfect fit for your SM game play needs.
Carlis offers a dual purpose that is perfect for your bondage fun.
Specifications
Bag size: 9.17″ x 6.06″
Material: Metal,PU Leather
Weight: 1.6 lb
Function: SM Game Play
Bag main body: traction chain,hand/foot cuffs,shackles,two-way buckle,leather whip,collar
Website: depthsex