[ CLIT MASSAGER ]-Dibe Sex Massager 3 IN 1 Wearable Vibrator
Are you looking for a sex toy that provides both pleasure and convenience? Then look no further than the 3 IN 1 Wearable Vibrator.
Our sex massager is designed to enhance your sexual pleasure and satisfaction, making it the perfect addition to your collection.
The vibrator is made of high-quality silicone, which is body-safe and soft to the touch. The wearable design ensures that the vibrator stays in place during use, making it perfect for solo play or couples play.
Toys are easy to clean. Use toy cleaning solution and water. Dry with a towel and store.
With a total length of 4.7 inches and a weight of 0.25lb, the Dibe Sex Massager is compact and easy to use. The vibrator comes with a remote control, allowing you to control the speed and intensity of the vibrations for a customized experience.
The vibrator is rechargeable with the included USB cable, ensuring that it is always ready to use when you are. The package also includes a wearable vibrator and a remote control, making it the perfect set to explore new heights of pleasure.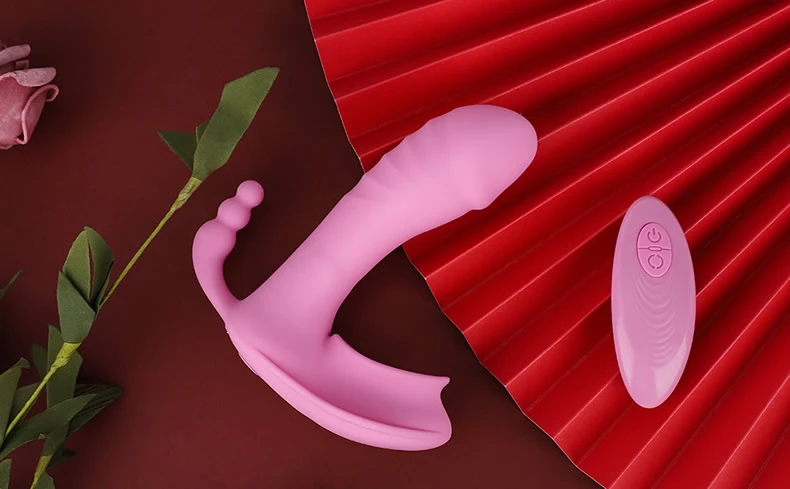 Specification:
Product Material: silicone
Product Size: 4.7 in total length.
Product Weight: 0.25lb
Package List:Includes wearable vibrator×1,remote control×1,USB cable×1.
Website: depthsex