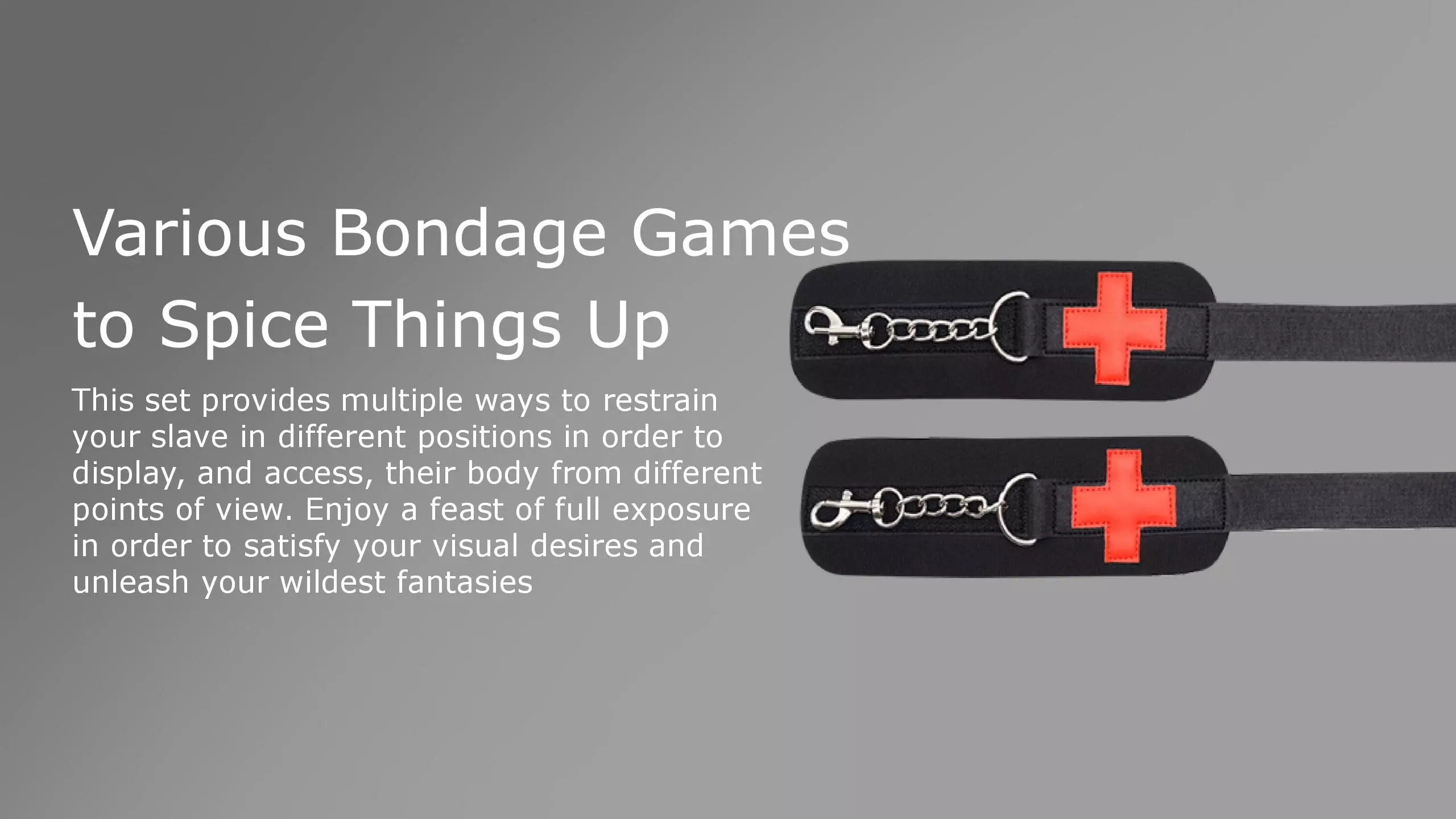 This set is perfect for those who want to take their erotic fantasies to the next level.
The thigh sling with wrist cuffs is designed to manipulate your partner into different positions, leaving them fully exposed to satisfy your desires. 
Punish, spank, or manipulate your sub however you want, and let your desires run wild with this amazing neoprene thigh sling and wrist cuffs.
The adjustable thigh cuffs and wrist cuffs fit every unique body and are perfect for roleplaying. Made of neoprene, faux leather, and aluminum alloy, this bondage set is both durable and comfortable to wear.
Experience the ultimate in bondage play with Disgraced Nun Bondage Set with Handcuffs & Leg Cuffs. 
Features
Disgraced Nun-themed bondage set
Thigh sling with wrist cuffs for manipulating your partner into different positions
Designed to leave your sub fully exposed
Perfect for punishment, spanking, and manipulation
Adjustable thigh cuffs and wrist cuffs to fit every unique body
Suitable for roleplaying and bondage play
Specifications
 Material: Neoprene, Faux Leather, and Aluminum Alloy
 Size: Adjustable
 Net Weight: 0.5 LB
Website: depthsex