Kegel Vibrating Ben Wa Balls With Remote Control
Are you ready to take your intimate experiences to the next level? Our Kegel Vibrating Ben Wa Balls are the perfect tool to help you achieve stronger pelvic floor muscles and explore new heights of sexual pleasure.
With 10 speeds of vibration, you can explore a range of delicious sensations and find the perfect level of stimulation to suit your desires. Plus, the remote controller allows for long-distance thrills, making them perfect for solo play or teasing your partner from afar.
It is made from medical-grade silicone and ABS, ensuring they are safe and comfortable to use. The waterproof design means you can use them in the shower or bath for added relaxation and fun.
These balls are not only great for enhancing your sexual pleasure but also perfect for strengthening your kegel muscles. The comfortable design makes your pelvic floor workout a sensational experience, and the wearable design means you can use them anytime, anywhere – from shopping to running to housework.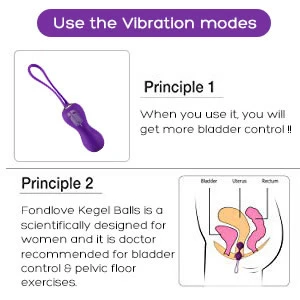 If you use the Kegel exercise balls 15 min/day regularly, you will feel the difference for your body everyday. It's specifically designed to make your pelvic floor muscles more tighter and stronger, help you to better control your bladder
Specification
Material: Medical silicone + ABS
Waterproof Standard: IPX7 Standard, the highest waterproof standard
Weight: 2.02 oz/57.4g
Insertable Length: 3.4 inch/8.5 cm
Function: 10 Frequency Vibration
Website: depthsex