Licking Tongue Clit Toy & G Spot Vibrator – Jubilee Clitoral Licking Vibrator
Explore the new height of intense stimulation deep inside, then blend in the outside tongue-like clitoral joy, using extra lube on the tongue vibrator you will feel like a real hot, wet tongue is giving you an oral mind-blowingly and tirelessly until you can't take any more.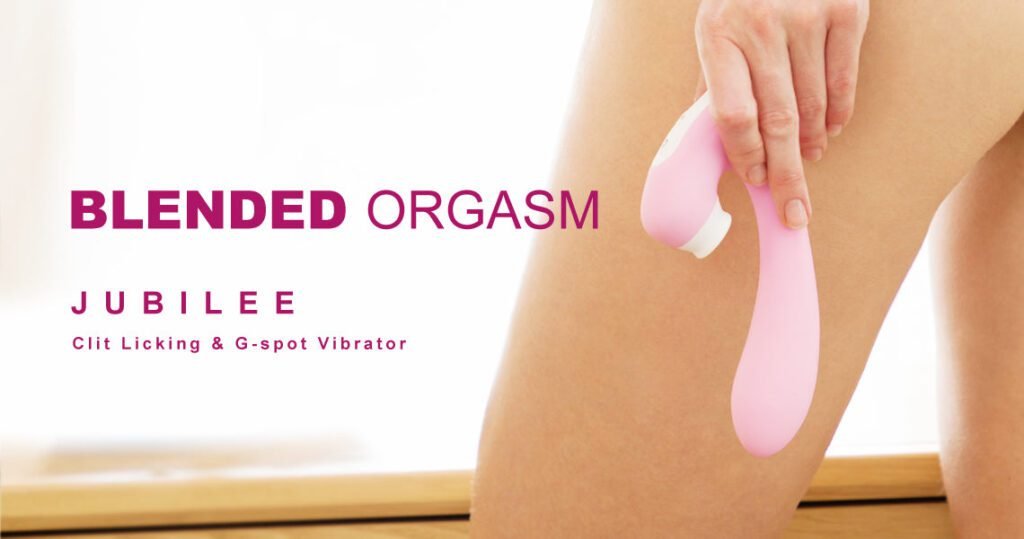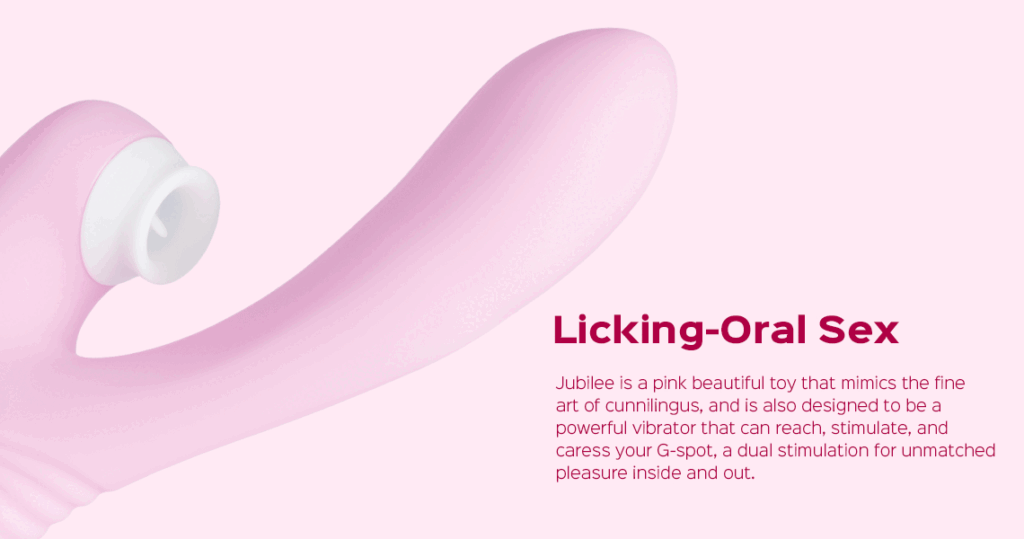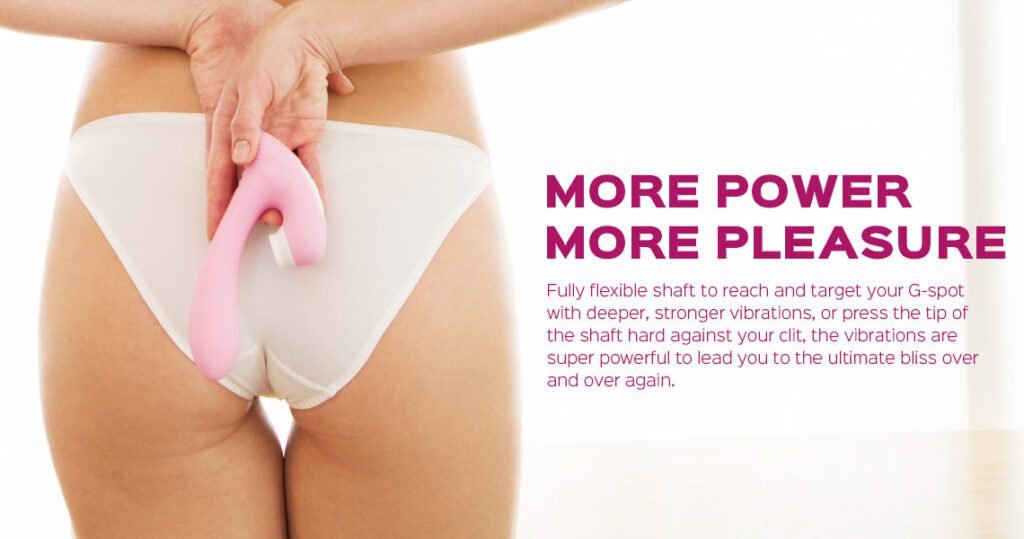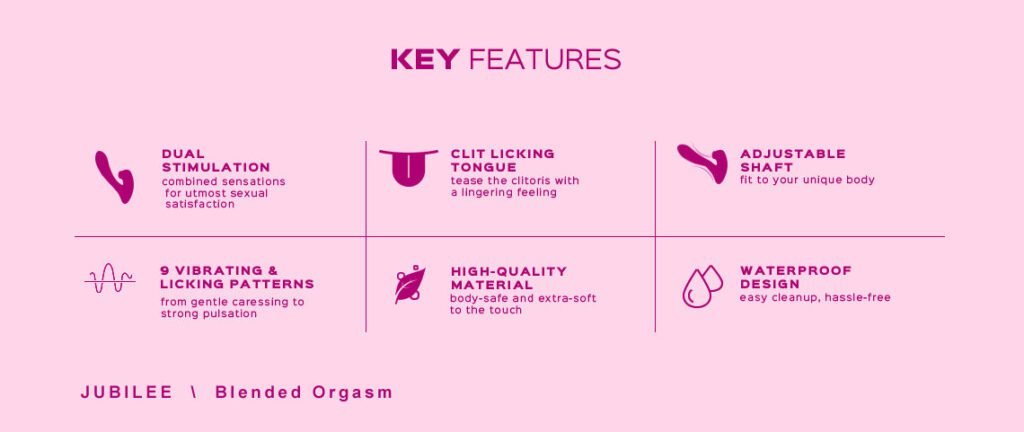 Experience the exquisite dual stimulation of a G-spot massager and a licking tongue clit toy that bring you to a mind-blowing blended orgasm. 
In addition, Jubilee's flexible shaft and adjustable design make it easy to customize your experience for maximum pleasure. 
While its 9 vibrating and licking patterns provide a range of sensations from gentle caressing to intense pulsation. 
This G spot vibrator works as both a licking tongue clit toy and G spot massager, licking the clit and stimulating the G spot synchronously to induce a big blended orgasm.
Not only that, the flexible main shaft of Jubilee is built-in with a super high-powered motor that targets your G spot area with precision and power.
So, let Jubilee be your crowned G-spot master and treat yourself to the luxurious self-satisfaction you deserve.
Features
Dual Stimulation: Combined sensations for utmost sexual satisfaction.
Clit Licking Tongue: Tease the clitoris with a lingering feeling.
Adjustable Shaft: Fit to your unique body.
9 Vibrating & Licking Patterns: From gentle caressing to strong pulsation.
High-Quality Material: Body-safe and extra-soft to the touch.
Waterproof Design: Easy cleanup, hassle-free 
Specifications
Material: Silicone
Size: Total Length: 6.75″  Insertable Length: 5″  Shaft Diameter: 1.38″
Weight: 0.41 LB
Noise index: < 45 DB
Waterproof: IPX6
Battery Type: Polymer Lithium Battery
Charging Time: 2 Hours
Using Time: 1.5 Hours
Modes: 9 Vibrating Patterns, 9 Licking Patterns
Rechargeable: USB Magnetic
Guides & Advice
Whether you're a pro or a newbie, we have got your pleasure covered. Check our detailed guides and reviews to help you find the right toy and the correct way to use it. Have fun experimenting!