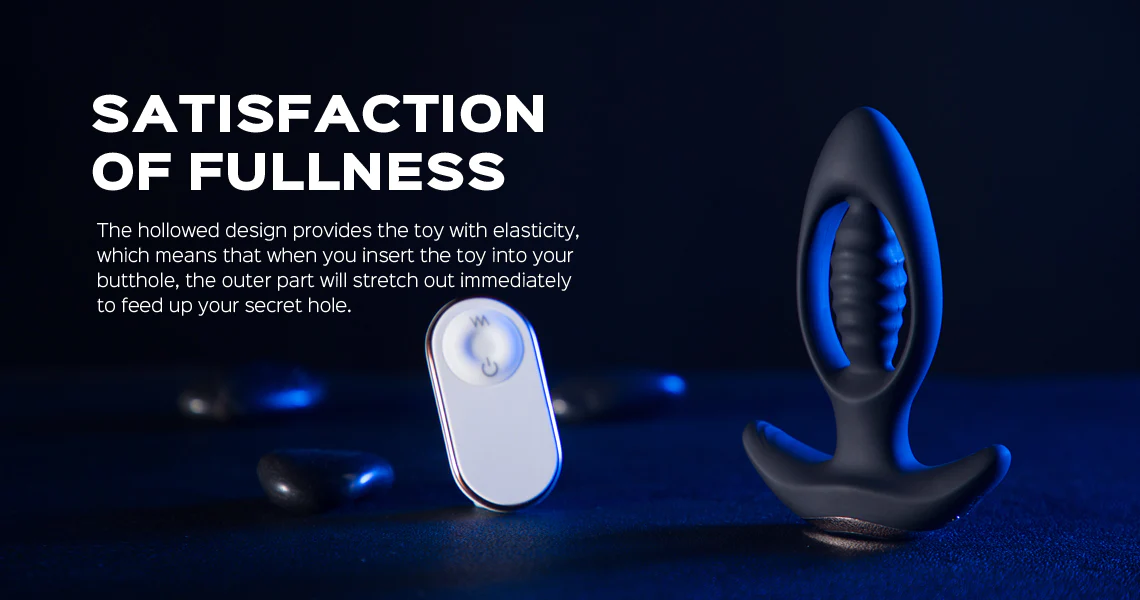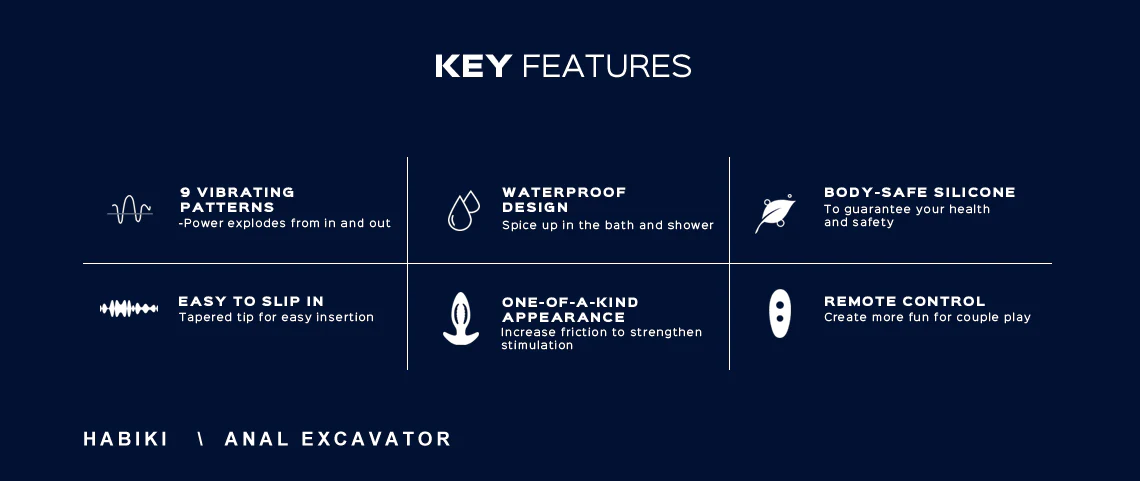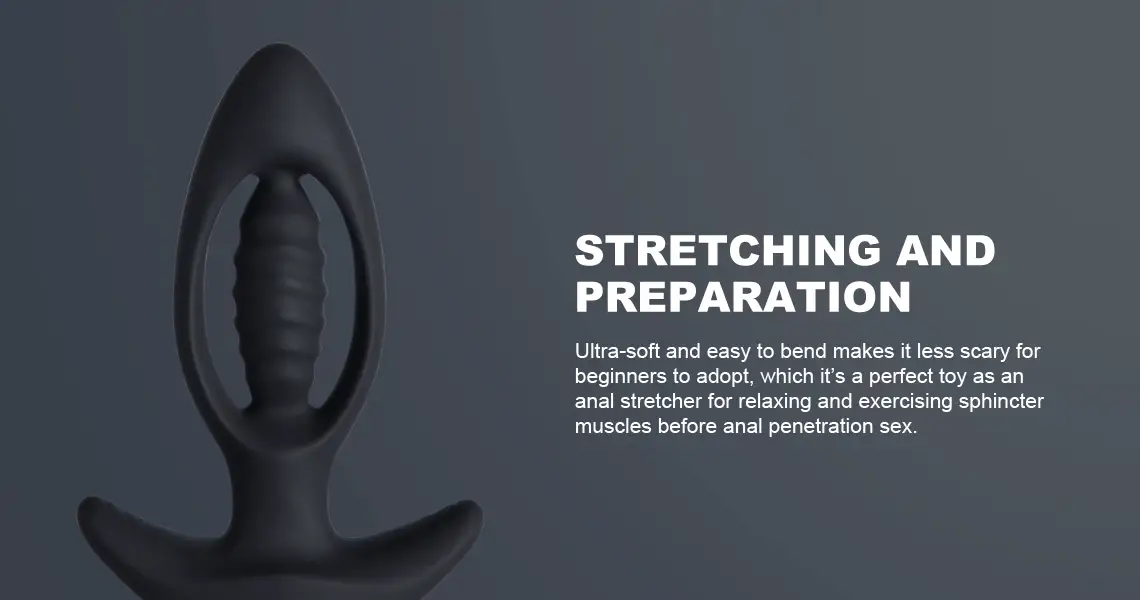 Habiki – Hollowed Anal Vibrator & Prostate Massager
Perfect anal toy designed for players seeking new thrills.
Habiki's softness and flexibility make it easier to insert, helping beginners stretch and relax their sphincter muscles. And also the spiral-shaped swelling in the middle intensifies stimulation to the sphincter muscles, crazily stimulating your sensitive points.
At the same time, Habiki has 9 different vibration modes, each offering a unique pleasure. With the use of a remote control, it will be the best couple toy.
In addition, the waterproof design unlocks more scenes, adding fun. Once you ride it, you will be unable to resist its charm!
Specifications
Material: Silicon
Size: 4.96″*3.34″
Weight: 0.49 LB
Modes: 9 Vibrating Modes 
Waterproof: IPX6
Noise Level: ≤50 DB
Charging Time: 1.5 Hours
Use Time: 2 Hours
Battery Type: Li-ion Rechargeable
Rechargeable: USB Magnetic Charging
How To Use
Step 1
Fully charge it before use to make sure you have a long enough entertainment time.
Step 2
Then, apply enough lubricant to the anus.
Step 3
At last, turn on the switch, insert it slowly and enjoy the pleasure it brings.
FAQ
Can this toy be used in the bathroom?
Of course, it has excellent waterproofness and can be used in the shower or bathtub.
What is its remote control distance?
The remote control can be used within a range of 10 meters, so it is perfect for two-player games.
Is it noisy during operation?
Of course not. A noise level of ≤50 DB will not disturb your entertainment time.