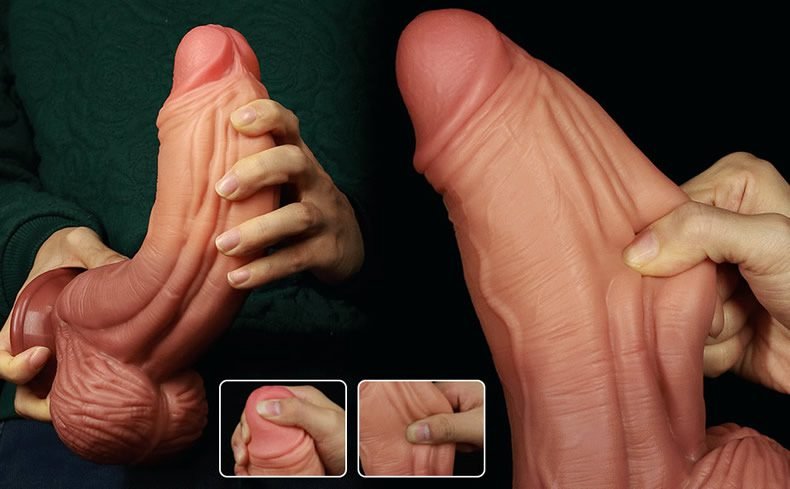 Why Choose Lovetoy 10 inch Dual-Layered Silicone Extra Large Dildo?
Experience the ultimate in pleasure with the Dex 6 Inch Colorful Realistic Suction Cup Dildo – the perfect toy for creating the happiness you've never enjoyed before. This extra-large and lengthened dildo features ultra-realistic detailing and bulging veins for added stimulation.
Crafted from dual-layer silicone, the Dex dildo is softer than your other toys, just like real skin. In addition, the suction cup base allows for hands-free use, giving you the freedom to explore your deepest desires.
The Dex 6 Inch Colorful Realistic Suction Cup Dildo is also 100% waterproof, making it perfect for use in the bath, shower, or anywhere else you want to indulge in pleasure.
9.65-Inch Monster dual-density silicone dildo offers great quality without compromise.
FEATURES
Extra-large & lengthen dildo to create the happiness you have never enjoyed before
Ultra-realistic detailing and bulging veins for added stimulation
Dual-layer silicone is softer than your other toys, just like the real skin
Suction base to release your hands
100% waterproof can be used in the bath, shower, or anywhere you want
Notice
Please pat with some baby powder after cleaning to keep it dry, put it in the dry and ventilated place without overheat.
Please keep its original package for storage to make sure each of your toys is stored separately to avoid chemical reactions that may make the toy deformation.
Great 9.65 inch dual density silicone dildo with gradient color !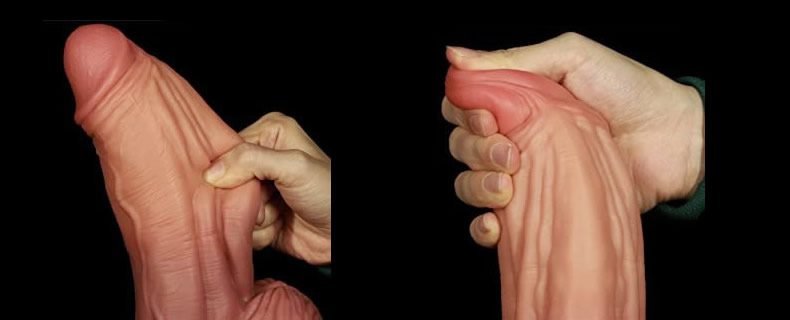 Soft silicone outside skin with hard inner core. An absolute masterpiece for the dildo!
Simulates the real feel of human, better than real!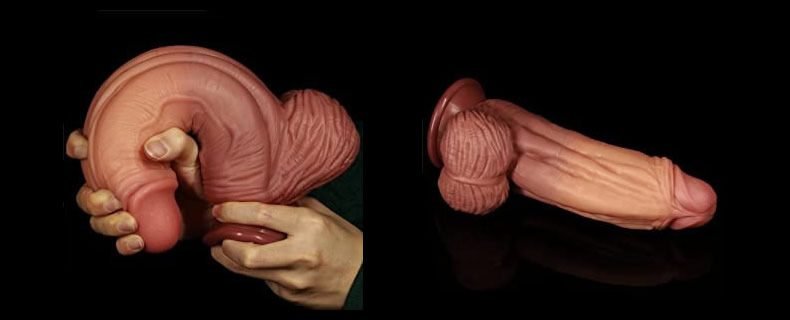 Soft ball with gradient dual-density silicone shaft.
A superior quality King-sized luxurious dildo built to give a lifetime of pleasure.
Proudly made of dual-layer platinum silicone.
Take the massive member vaginally or anally.
Monstrously Bendable dildo with meaty girth.
Dual-layered silicone nature toy is incredibly comfortable, flexible and durable for lifetime fun.
Incredibly realistic softness with a firm inner core.
Feel So Great to grind on with a dual-density shaft.
You would be well impressed once got it all in. It feels so Great to grind on because of its weight and super comfortable dual layer shaft.
Perfect for advanced users.
Comfortable, flexible and very girthy, this is a challenge to take even advanced users to thrilling new places .
Coat in plenty of water-based or silicone lubricant for seriously wet and stimulating sensations.
SPECIFICATIONS
Product Name: Lovetoy 10In Dual-Layered Silicone Nature Huge Dildo
Material: Silicone
Size: Total Length: 9.65in
The largest perimeter: 8.07 inches.
Type: Realistic
Weight: 1.99lb
Packing List: Product x1
How to use
Step 1
Firstly, you need to keep your body excited enough.
Step 2
Then apply enough lubricant to your anus to ensure that you don't get hurt during the rest of the game.
Step 3
Finally, you just need to enjoy the powerful stimulation.
FAQ
Is this toy suitable for beginners?
Unfortunately, we do not recommend it for beginners, but it is more suitable for those who are looking for a new kind of fun.
What material is this toy made of?
It is made of soft silicone material, so it brings more comfortable experience.
Do I need to use lubricant?
Of course, for your safety, we highly recommend it.