Ripple – Large Vibrating Anal Bead
With its smooth silicone material and graduated shape, this excellent anal toy is not only easy to insert but also comfortable to hold. Let you experience the ultimate anal pleasure anytime, anywhere.
Not only that, but it also has 9 different vibration patterns to choose from. Plus, with the included remote control, you can easily adjust the frequency of the vibrations without having to fumble with buttons on the toy itself.
Not only is Ripple designed for pleasure, but it's also waterproof, allowing you to enjoy it in the shower or bath.
Don't miss out on the chance to experience the unmatched pleasure of Ripple.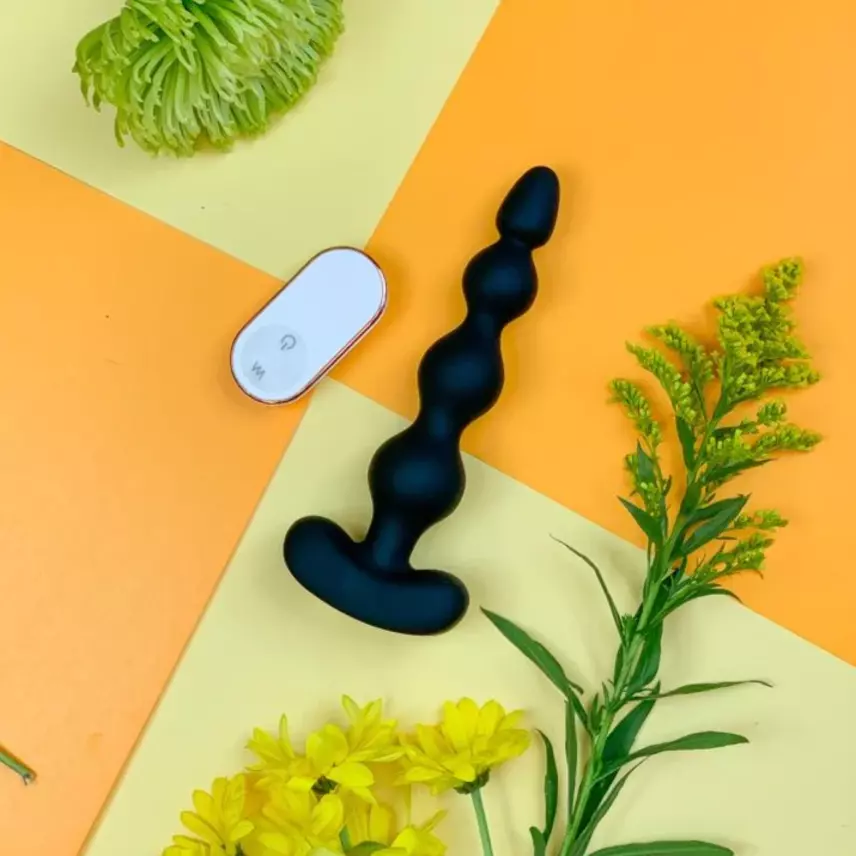 Specifications
Material: Silicone
Total Length: 6.1″
Total Width: 2.8″
Rechargeable: USB Magnetic Charging
Website: depthsex
Care & Storage
Clean with mild soap and water after use.
Allow to fully dry on a towel before storing.
How to use
Step 1
Before you experience this toy, you need to apply enough lubricant to ensure safe access.
Step 2
Enter slowly until you are completely comfortable with it.
Step 3
Finally, enjoy the fun it gives you!
FAQS
Is this toy suitable for beginners?
If you have no prior experience with anal games, then please try it from the front in a more detailed way until you are completely comfortable with it before continuing.
How do I clean it?
Due to its excellent water resistance, you only need to clean it with water and mild soap.
How many modes does it have?
9, so you can enjoy a personalized experience at any time.