The Bestie – Vibrating Scrotum and Stimulation Cock Ring
Designed with our customers' pleasure in mind, this product boasts an impressive nine vibration modes, ensuring that you can find the perfect intensity to suit your desires.
Our Bestie is not only powerful, but it's also discreet, with a noise index of ≤50 DB. The Bestie is perfect for use wherever and whenever you desire, as it's waterproof with an IPX6 rating. Whether you're looking to spice things up in the shower or explore new sensations in the bathtub, our Bestie is the perfect companion.
In addition, the lithium-ion rechargeable battery is used to provide up to an hour of use after a 2-hour charge time. So, with such a long battery life, you won't need to worry about any interruptions in your intimate moments.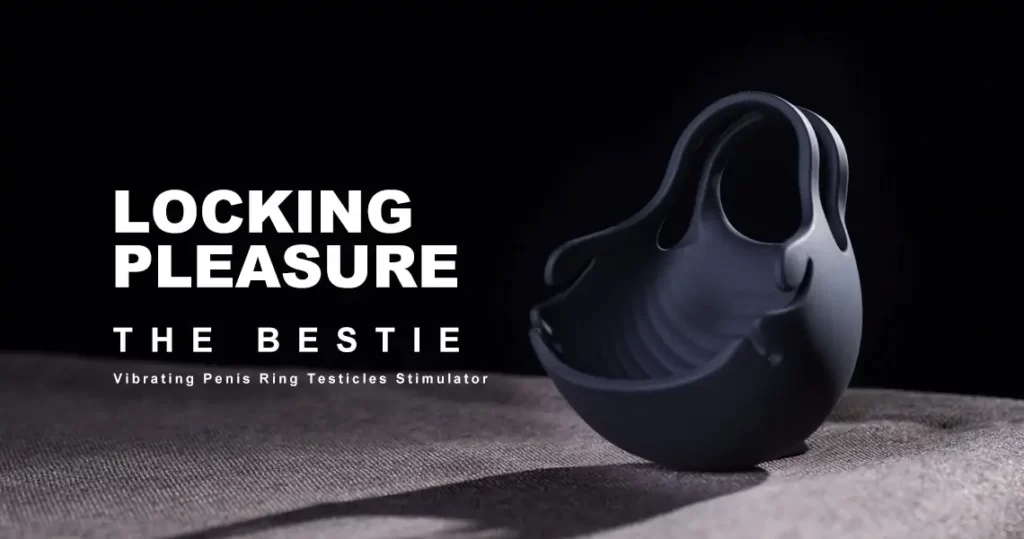 HOW TO USE
Step 1
Firstly, sleeve your penis into the circle and squeeze your balls into the helmet cover.
Step 2
Then, Turn on the device, and use the remote control to settle the pattern according to your mood.
Step 3
Last follow the instinct of your body and enjoy the joy The Bestie provides to both of you.
Features
Mode: 9 vibration modes
Noise Index: ≤50 DB
Waterproof: IPX6
Specification
Material: Silicone + ABS
Color: Black
Size: Total Length: 8.64″ Head Length: 3.54″ Egg Length: 2.36″
Diameter: 0.78″
Weight: 1.02 LBS
Battery Type: Lithium-ion rechargeable battery
Charging time: 2 hours
Use time: 1 hour
FAQ
Is it beginner friendly?
Because it has good water resistance, you can clean it directly with water.
How do I clean it?
Because of its excellent waterproofness, it can be cleaned directly with water.
Is the packaging discreet?
Of course, all our products are discreetly packaged to protect the privacy of our customers.