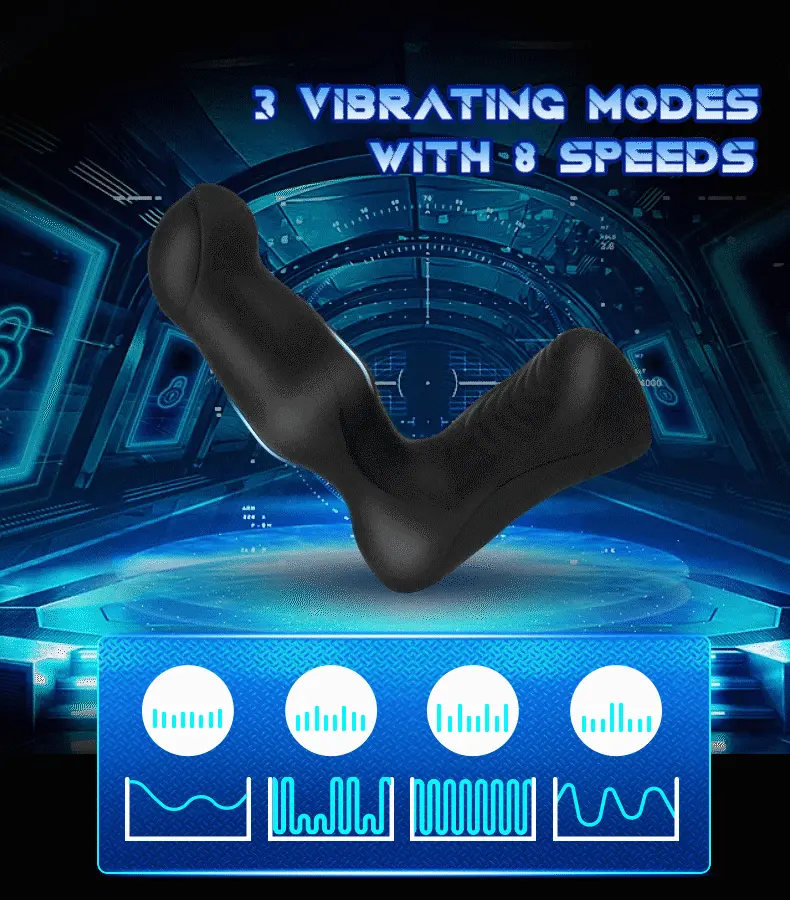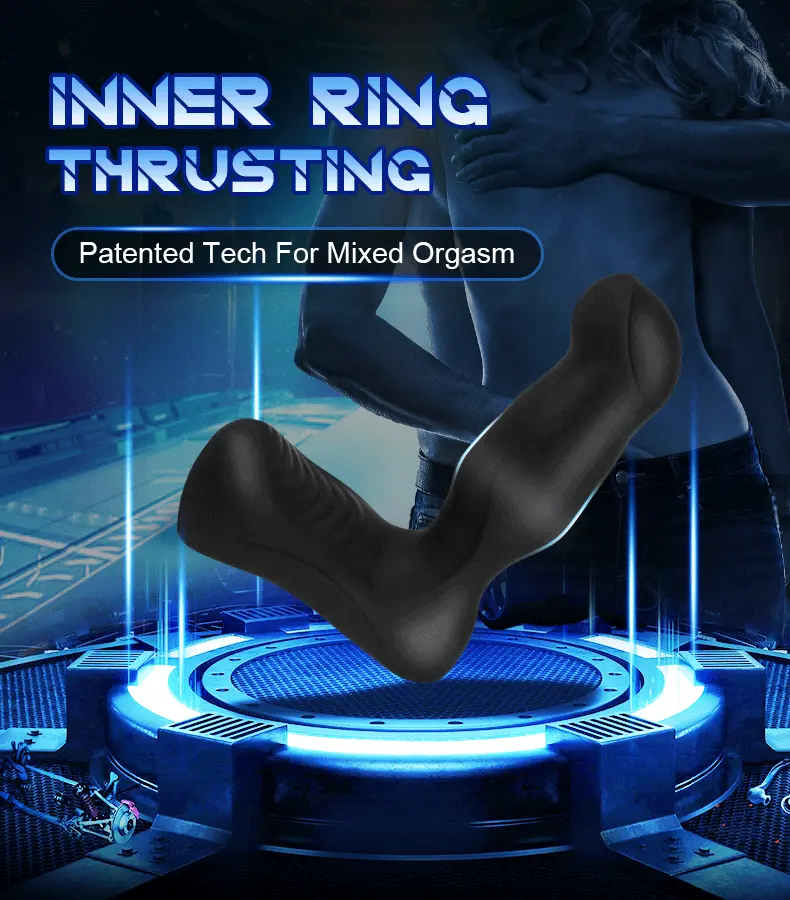 DESCRIPTION
This innovative device features patented inner-ring thrusting technology, with a moveable ring in the shell that offers 3 thrusting modes. Providing a dance-like sensation in your holes.
Not only that with 3 vibration modes and 8 speeds, it offers different blending options for the ultimate pleasure experience.
And also with its automatic heating function, this prostate massager offers a lifelike sensation.
In addition, it stimulates the perineum, providing additional external stimulation for a more intense experience.
And with its remote control, you can hand control over to your partner for added play possibilities.
So, now come and feel the amazing experience it brings!
Please note: For a better experience, please cooperate with lube. 
FEATURES
Patented inner-ring thrusting technology: a moveable ring in the shell with 3 thrusting modes to move up and down that will dance in your holes
3 vibrating modes with 8 speeds bring overwhelming mixed orgasm from gentle to wild
Automatic heating to 42 ℃ for added lifelike sensation
Ribbed external stimulator thrums against the perineum
The remote control allows you to hand control over to your lover
How to use
Step 1
Firstly, apply enough lubricant to the intimate area to ensure a smooth, silky penetration.
Step 2
Then, choose the right spot to insert and hit your P-spot perfectly.
Step 3
Finally, enjoy a prostate orgasm!
FAQ
Is it beginner friendly?
Of course, you can enjoy it very well whether you are experienced or not.
How do I clean it?
Because of its excellent waterproofness, you can clean it directly with water.
Is the packaging concealed?
Of course, all our products are discreetly packaged to protect the privacy of our customers.