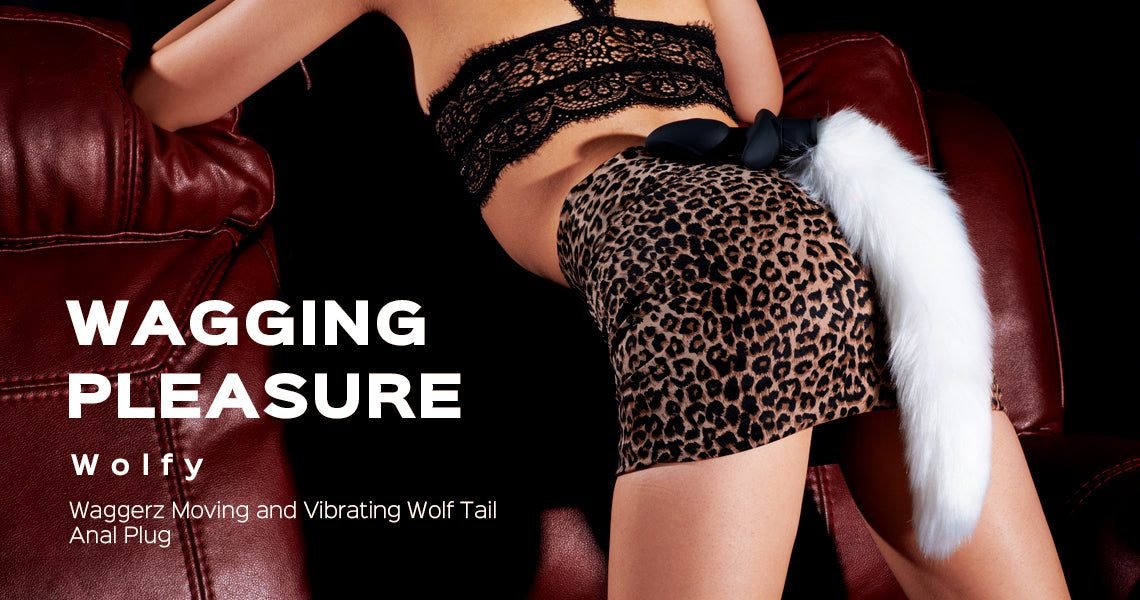 Wolfy – Wagging Vibrating Butt Plug Anal Plug Tail
This isn't your average butt plug – it's a vibrating anal plug tail with 12 wagging and vibration patterns designed to stimulate over 4,000 nerves around your sphincter muscles. Get ready to experience the ultimate in anal pleasure with our powerful and pure design.
As you wag your Wolfy tail, you'll feel your primal instincts take over. The powerful vibration patterns will leave you feeling wild, dangerous, and free. Explore your inner nature like never before with our unique and exciting design.
But that's not all, our Wolfy tail plug also comes with a wireless remote control. Let your partner take control of the vibration patterns with just the touch of a button. 
This remote control design allows you to experience wild pleasure anywhere in your house, from the bedroom to the living room and beyond.
HOW TO USE
To lube up your anus and relax your body so that insertion will be more comfortable.
Before insertion, use the tail's soft fur as a hair brush to tickle your partner's erogenous zones. It's the wildest form of foreplay!
Dress up with costumes and accessories to get in touch with your wild side, and insert the tail plug into your anus. If you're having a hard time finding the right spot, ask your partner for help!
Now it's time to start your erotic game! The hunt is on! If you have a vagina, why not ask your partner to penetrate you? Double penetration is always better!
Features
White wolf anal butt plug with a wagging tail design
12 vibration patterns to stimulate over 4,000 nerves around the sphincter muscles
Powerful and pure design to unleash your wild side
Perfect for exploring your primal instincts and getting in touch with your inner nature
Made with high-quality materials for a comfortable and enjoyable experience
Perfect for those who enjoy anal play and want to take it to the next level.