Why choose Paula – Remote Clit Sucking G Spot Vibrator ?
First and foremost, this is a high-performance sex toy designed with a focus on delivering the most comfortable and pleasurable experience for women.
And, it uses advanced wireless technology that makes it very easy to operate. You can enjoy precise vibration and sucking stimulation with the touch of a button on the remote control.
Also, it has a wide selection of vibration modes and sucking intensity, which allows you to freely adjust it according to your needs and preferences.
Moreover, it also has a waterproof function that allows women to enjoy more intimate pleasure in the bathroom. In addition, it is made of high quality materials to ensure the safety and hygiene of the product.
All in all, it is an excellent sex toy with excellent performance and flexible operability, allowing you to achieve higher pleasure during sex.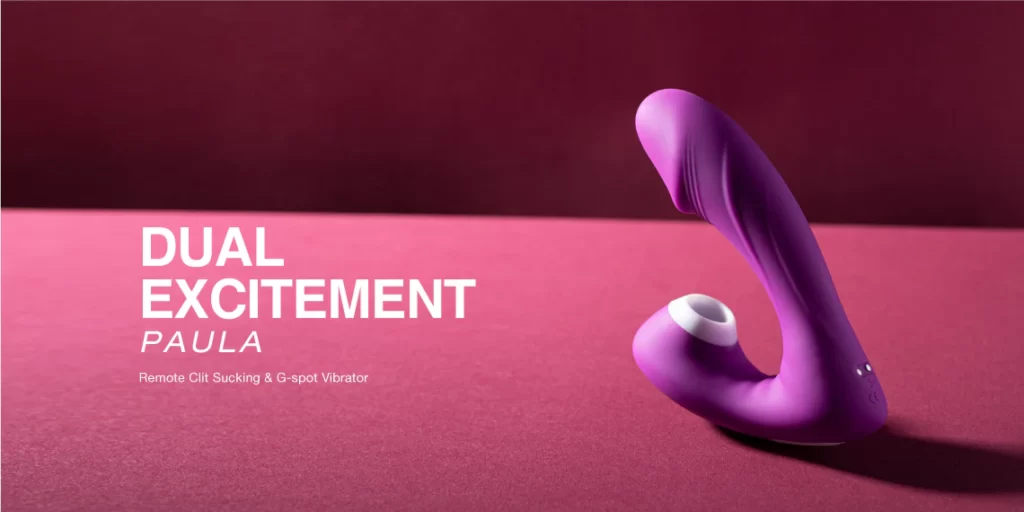 HOW TO USE THE CLIT SUCKING & G-SPOT VIBRATOR
Apply a bit of Honey's lube onto Paula, then insert the long end into your vagina, and position the clit sucker on your clit.
Turn on the Paula. Explore thedifferent settings, and feel the magical sensation build.
Now, trust your instincts and intimate desires. Will you discover more erotic foreplay, or will you dive into the main course? It's up to you.