Why Choose Puppy Love – Curved Dog Tail Butt Plug?
The tapered tip design makes insertion easy for both beginners and experienced players, while the slender neck ensures the plug stays securely in place. 
But what really sets this plug apart is the unique dog tail style. Transform your partner into an obedient "pet" and show your dominance like never before. The sensation of the plug combined with the playful tail will leave you both begging for more. 
Crafted from high-quality materials, this butt plug is designed for comfort and durability. The curved shape conforms to your body, providing a comfortable fit that feels amazing. And with the right amount of lube, insertion is a breeze. 
Don't settle for ordinary playtime when you can experience the ultimate in erotic pleasure. 
It's the perfect addition to any toy collection and is sure to satisfy even the most adventurous of players.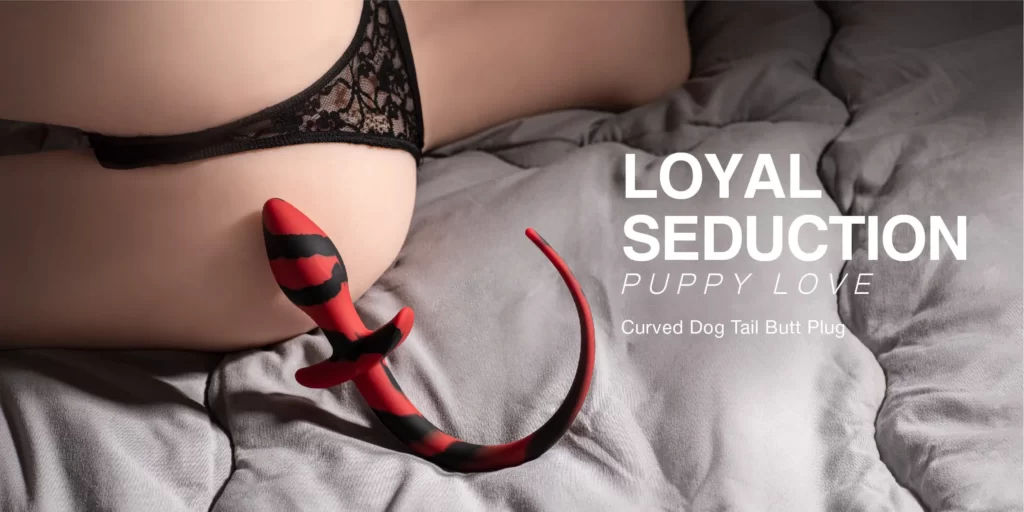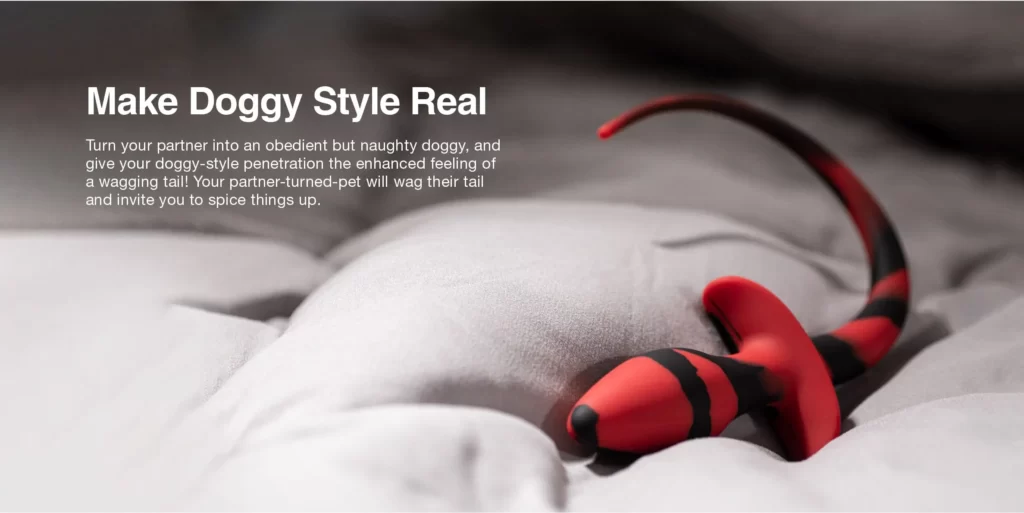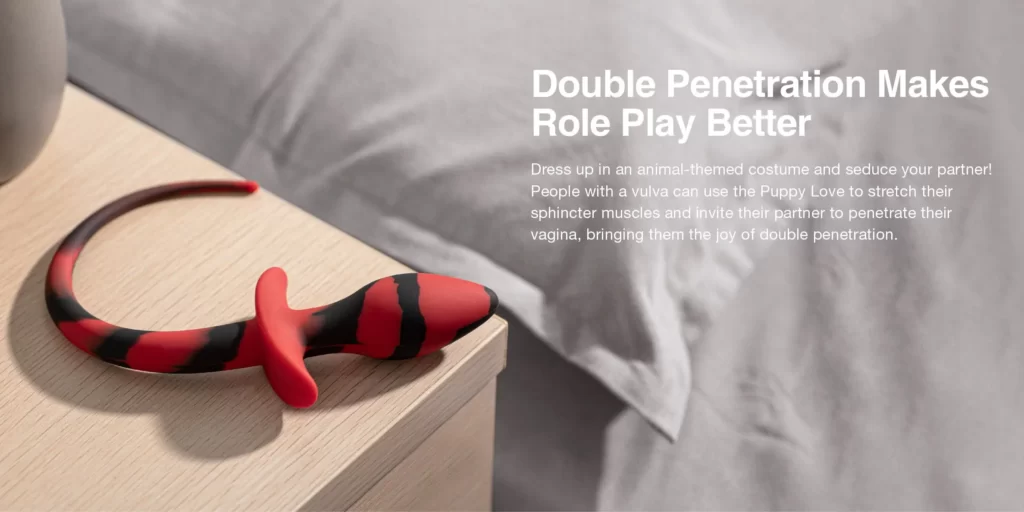 Specification
Material: Silicone
Size: Device: 2.37″*1.23″*11.81″
Net Weight: 0.17 LB