Wearable cock ring vibrator with 10 vibration modes
Introducing a revolutionary sex toy for men and couples, this new starfish vibrating cockring is a must-have for any bedroom. With its unique design, this toy offers maximum contact with the bro or testicles, providing ultimate comfort during playtime.
Not only does it offer unparalleled comfort, but it also has three different stimulation points for an even more pleasurable experience. And with 10 different vibration patterns to choose from, you can customize your stimulation to your liking. Whether you prefer gentle or intense sensations.
Perfect for couples looking to add a little spice to their playtime, this male sex toy is suitable for solo and mutual play. It constricts blood flow, leading to increased sensitivity and harder, longer-lasting erections.
Plus, if your partner is female, the vibrating cockring can help stimulate her clit during intercourse, and if your partner is male, it can stimulate his dildo and anus.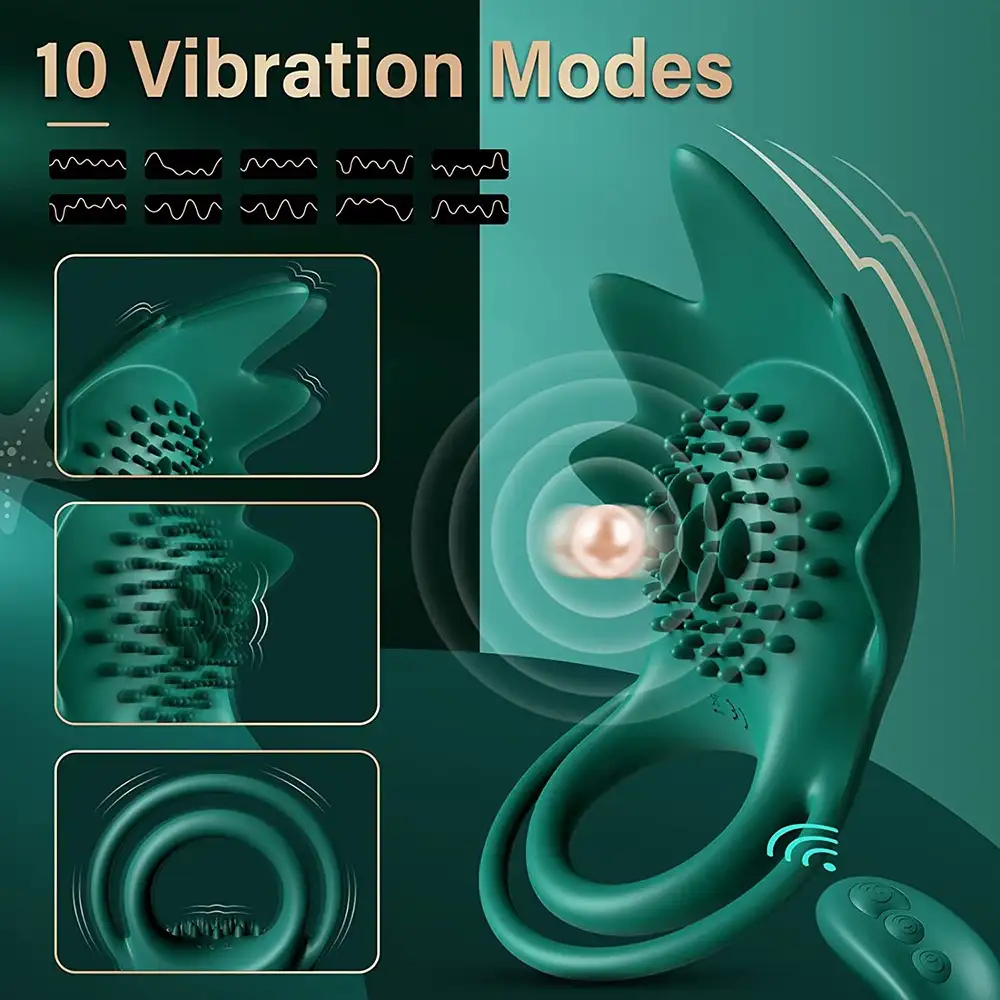 Features
Unique design with a large surface area for maximum contact with the testicles
Three different stimulation points for an even more pleasurable experience
10 different vibration modes to choose from for tailored stimulation
Suitable for solo and mutual play, making it perfect for couples looking to spice up their sex life
Constricts blood flow, leading to increased sensitivity and harder, longer-lasting erections
Double ring design for stability during wear