If you're on the lookout for a sex toy that can provide intense stimulation and is beginner-friendly, then you definitely shouldn't miss out on the Trinity Vibes Vibrating Silver Buller. This meticulously selected mini vibrator from our wide range of products is here to cater to your needs. With a powerful motor system, it's designed to deliver astonishing sensations.
Now, let's delve into the details of this toy. We'll provide you with an in-depth overview of its specifications, features, and user experience, ensuring you gain a comprehensive understanding of this product. If our article proves helpful to you, please don't hesitate to show your support. Your encouragement is what drives us to bring you the latest updates.
Rating: (4.7/5)
Specification
Price: $7.95
Size: 1 x 1 x 2 inches
Weight: 2.4 ounces
User Experience
This was my first time trying out this type of toy, and for the price, it's worth it. It's even more powerful than I imagined. When I inserted this little gadget into my vagina, I could feel the intense vibrations it produces. While some might not like the cord design, as a newbie, I found it easy and safe to handle even when going deep.
But its allure doesn't stop there. Apart from vaginal stimulation, I also experimented with using it on my clitoris, which brought a whole new level of pleasure. I appreciate the vibration sound and don't find it too loud, as my screams usually overpower it. And don't let its compact size fool you – it doesn't compromise on functionality, offering various speed settings. I love starting slow and cranking up to its highest speed for the ultimate climax.
Features
This is a vibrating toy worth trying. Its compact design makes it user-friendly, allowing you to explore any area you wish to stimulate. Simply press the switch for an orgasmic experience. With a powerful motor offering different intensity levels, it's crafted to provide comfort to every user. Additionally, its waterproof design opens up new possibilities for entertainment. Take it into the bath and enjoy a unique self-pleasure experience.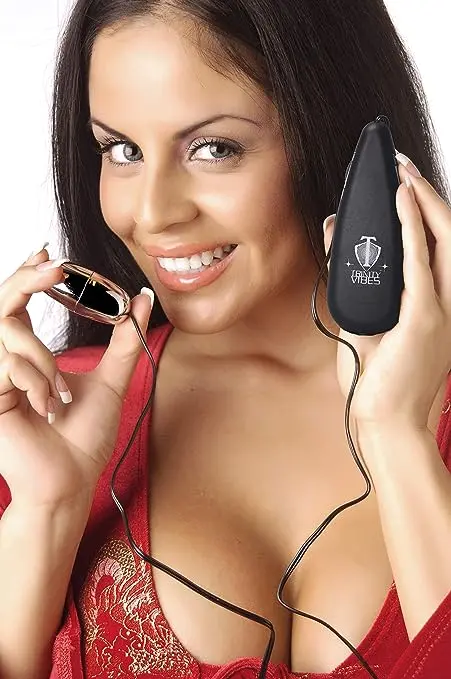 FAQ
This vibrator operates on batteries. Just replace them when they're out of juice. We recommend taking out the batteries after use for a longer lifespan. Typically, it lasts about a week.
Thanks to its waterproof design, cleaning is easier than you might think. Just rinse the bullet part with water. You can use some mild soap, and after cleaning, store it in a cool place.
Is it suitable for couples' play?
Absolutely. This powerful vibrator shines in both solo and couples' games. Hand over the remote control to your partner and indulge in its pleasures.
Advantages
Tempting price
Compact and discreet
Powerful motor
Various vibration modes
Waterproof
Disadvantages
Summary
The above sums up our take on the Trinity Vibes Vibrating Silver Buller. If you're intrigued by this toy, be sure to check out other excellent similar products on our homepage by clicking the subscription button below. We also offer customization services, including full-body dolls. Feel free to drop us a message anytime – we're here to serve your needs.
Finally, thank you for reading. If you want to learn more about adult products, stay tuned for updates. Thank you for your support!