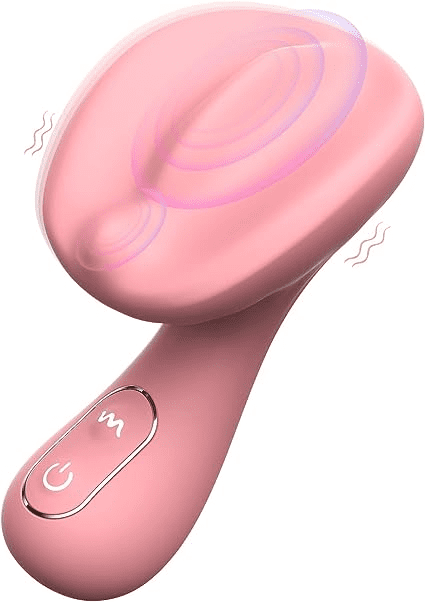 Puolern is committed to meeting the diverse needs of women. Each of its products undergoes rigorous research and development as well as production controls, aiming to provide you with the ultimate comfortable experience. And the Puolern Clitoral Stimulator stands out as one of the finest. It boasts exceptional performance and a novel design, delivering immensely pleasurable climax experiences during female self-pleasure.
So, without further ado, let's delve into the details of this toy. We will provide you with an in-depth explanation of its specifications, features, and user sensations, allowing you to gain a comprehensive understanding of this product. If our article proves helpful to you, please don't hesitate to show your support. Your encouragement is the driving force behind our updates.
Rating: (4.7/5)
Specification
Price: $19.99
Color: pink
Size: 5.31 x 3.07 x 2.01 inches
Weight: 5.08 ounces
User Experience
Well, to be honest, at first, the appearance of this little device fooled me. When my boyfriend presented it to me, I didn't think it was anything remarkable. It wasn't until I tried it myself that I realized how amazing it truly is. When my boyfriend placed it on my clitoris, the gentle touch made me incredibly comfortable. Its humanoid design fits perfectly against the clitoral area. I appreciate the groove in the middle, which provides a snug fit and an exceptional experience. I enjoy lying in bed, letting my boyfriend take control. Coupled with the powerful motor, I constantly feel the sensation of my clitoris being enveloped tightly. It's worth mentioning that it performs exceptionally well in solo sessions too. On the days when my boyfriend isn't around, I use it to fulfill my needs.
Features
This innovative little toy features an ergonomic design that perfectly conforms to your clitoris, providing an enveloping sensation. It's made from body-friendly silicone material that's gentle on the skin. Furthermore, it's fully waterproof, allowing you to bring it into the shower or bathtub for added fun. Cleaning is convenient – you can use mild soap or warm water. During operation, it's quiet, emitting sound below 50 decibels, making it difficult for anyone even 2 meters away to hear and thus ensuring your privacy. With 10 different vibration modes, it offers a personalized and customized experience. In short, it's an exceptional clitoral vibrator.
FAQ
Operating this clitoral vibrator is quite simple. All its functions are designed on the handle. You can use the buttons below to turn it on/off, and the buttons on top to control the modes. Place it on your clitoris and enjoy!
How long does it take to fill up?
This powerful vibrator uses USB magnetic charging and takes only 100 minutes to fully charge. Then, you'll get to enjoy it for 75 minutes.
Absolutely. It's even more compact than you might imagine. Its 4*2.5 inch dimensions mean you can carry this adorable toy with you, whether you're traveling or going on a date, and enjoy excellent pleasure.
Advantages
Provides 10 different vibration modes
Made of safe and friendly silicone material
Longer usage time
Ergonomic design
Quiet operation
Disadvantages
Unable to provide deeper levels of pleasure
Summary
That wraps up our complete review of the Puolern Clitoral Stimulator. If you're interested in this toy, we also have other excellent similar toys on our homepage. You can click the subscription button below to check them out. We also offer customization services. If you have any needs in this area or for full-body dolls, we're here to assist you. Feel free to DM us anytime – we look forward to your inquiries.
Lastly, thank you for reading. If you'd like to learn more about adult products, please follow us. We'll continue to update with more content. Thank you for your support!