Looking for a comfortable and enjoyable way to train your kegel muscles? This anal plug is the perfect choice for you. You can experience the pleasure of anal sex and new sensations by inserting it every day.
Crystal Love's innovative narrow-neck design ensures that you won't have to worry about it falling out during use. In addition, with its tapered tip, it's easy to insert and provides quick stimulation, hitting the right spot every time.
Made from high-quality aluminum alloy and acrylic gemstones, it's easy to clean and can withstand various temperatures. You can even change its temperature by placing it in water of different temperatures before use, making it even more fun.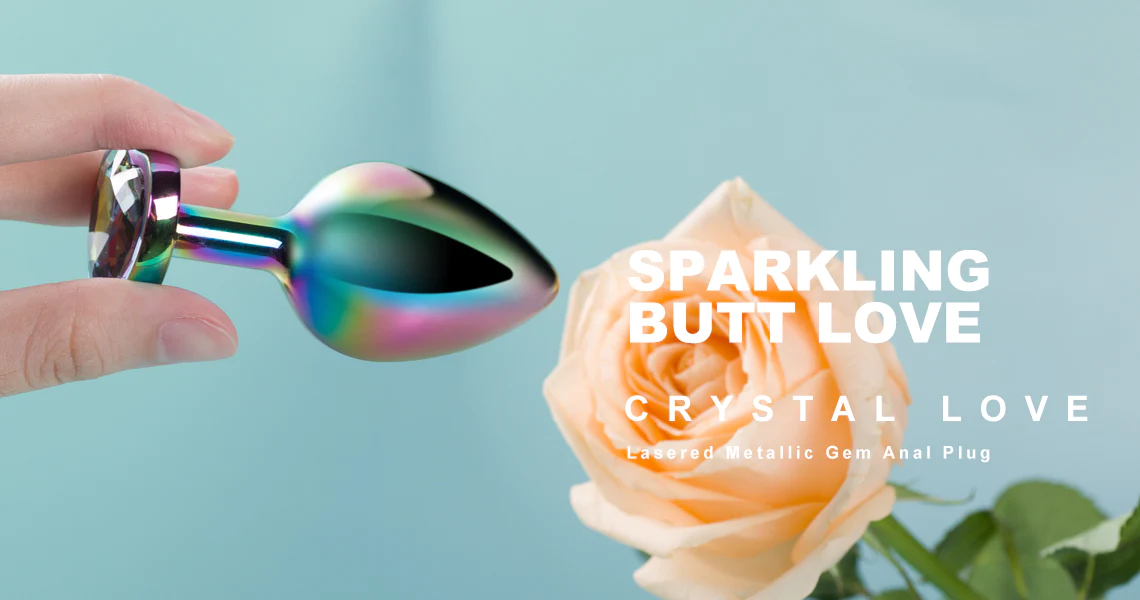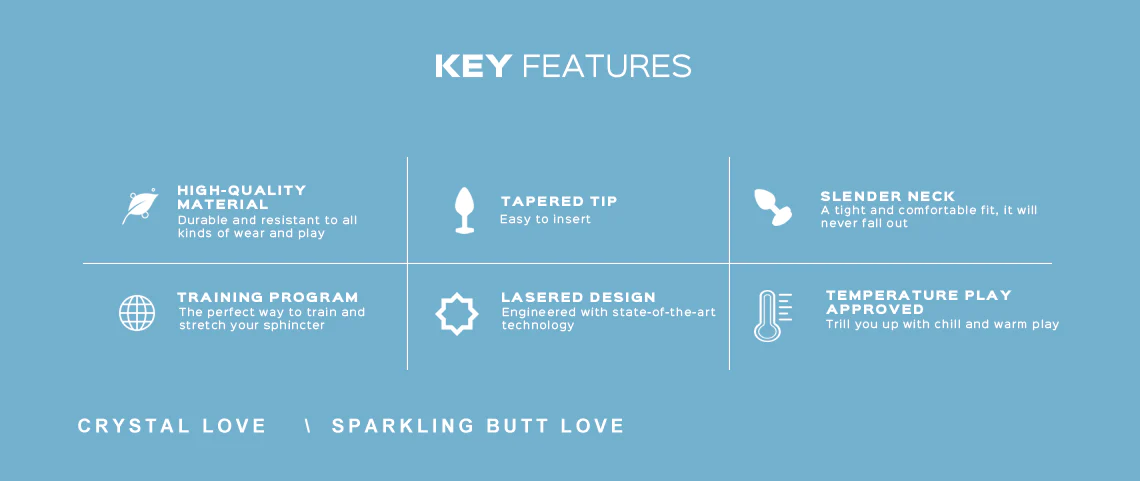 Specifications
Material: Aluminum Alloy, Acrylic Gem
Size: Total Length: 3.15″; Width: 1.26″ At Largest Point
Weight: 0.18 LB
Website: depthsex
How to use
Step 1
At first, apply enough lubricant to the anus to ensure smooth entry.
Step 2
Then, engulf it completely and feel the fullness.
Step 3
Finally, enjoy the time.
FAQ
Do I need to use it with lubricant?
We highly recommend using a lubricant, So, to enable easier and more comfortable penetration.
Is this toy suitable for beginners?
Of course, whether you are a beginner or experienced, it can meet your needs.
How do I clean it?
Since it is completely waterproof, you don't need to worry about it, just wash it with water.