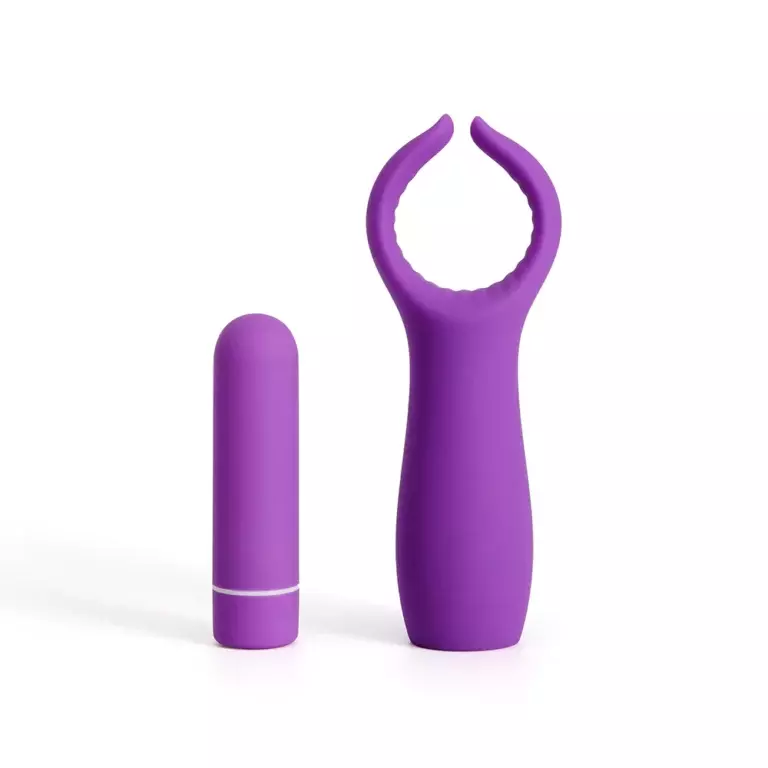 I believe many people, like myself, have been attracted to sex toys that have received numerous enthusiastic reviews, only to be disappointed upon receiving them. This is not your fault. Even as an experienced individual, I have encountered this problem, which is why we conduct product reviews. The Grandeur – Bullet Vibrator & Vibrating Cock Ring has been tested by us and has successfully stood out among many products. Its enticing color design coupled with its powerful performance has made it my favorite.
In the following article, we will provide you with a detailed introduction to its specifications, features, and use feeling, allowing you to have a more comprehensive understanding of this product. If our article is helpful to you, please do not hesitate to follow us. Your support is our biggest motivation for updates.
Rating: (4.7/5)
Specification
Price: $47.99
Material: silicone
Vibrator size: 4.5″ x 1.7″ x 1.2″
Bullet size: 2.7″ x 0.7″ x 0.7″
Weight: 0.122 lbs
Rechargeable: USB magnetic charging
Use Feeling
Even with a lot of experience with sex toys, I was still a little surprised when I received this toy. I put the vibrating bullet into it and started to feel it. The penis ring stimulated me with the vibrating bullet, very gentle but different from the feeling of being wrapped in a masturbation cup.
But I was so engrossed in the masturbation experience that my wife's sudden intrusion disrupted my plans. I could see the desire for it in my wife's eyes. Needing foreplay for a better experience, I licked my wife's pussy furiously. It didn't take long for her to become aroused and exude lustful moans. I inserted the vibrator into it and adjusted the right vibration pattern.
The good thing about this toy is that you can participate in it too. I slipped the other part of the penis ring into it and enjoyed this moment of bliss in the type 69 position. It was fun and more exciting than usual foreplay. Finally, my wife and I couldn't take it anymore, I entered her and ejaculated inside her. It was an unforgettable sexual experience!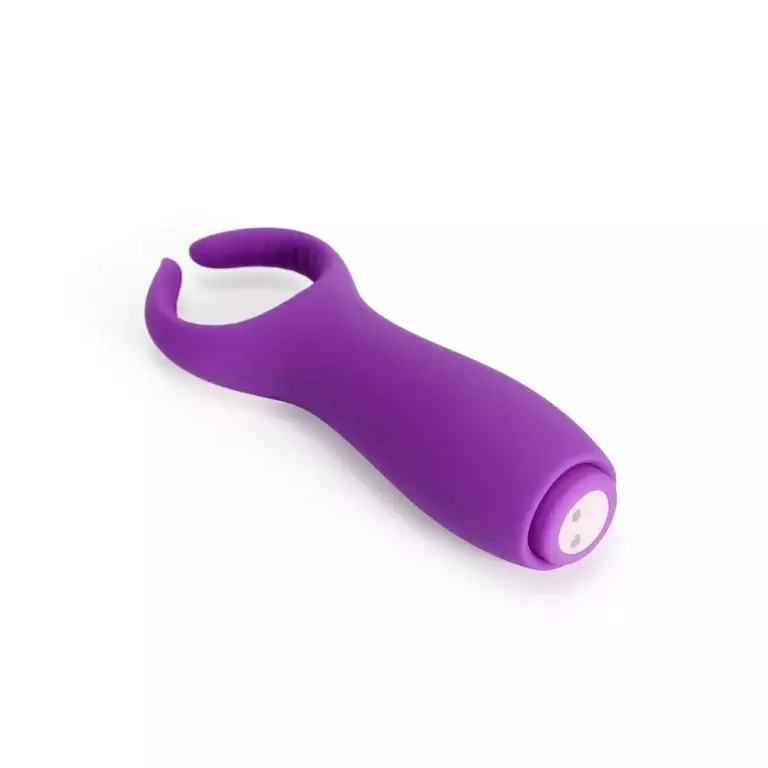 Features
Unlike any cock ring you've seen before, this toy consists of two parts. Equipped with a removable and rechargeable vibrating bullet, it's perfect for both solo play and sex with your partner. You can experience the pleasure of a couple's game with just the price of a single toy.
The high-quality silicone material makes it feel very comfortable to the touch, and the cute purple appearance makes your heart race. Its waterproof design allows for use in the shower or bathtub, unlocking more sexual locations and bringing you a different gaming experience.
The Grandeur's range of functions includes stimulating the clitoris or penis with its open C-shaped silicone tip. The vibrator is suitable for every body and every anatomical structure, but the Grandeur truly shines in stimulating the penis. Most importantly, it also offers 9 different modes, bringing extremely silky and crisp pleasure. Just apply a little lubricant, turn on the vibration, gently move up and down, and enjoy its service!
Advantages
Wide range of uses
Detachable, rechargeable vibrating bullets
Waterproof can be used in shower or bathtub
9-axis vibration modes for customizable fun
Made of high-quality silicone material, safe and durable
Disadvantages
Summary
My wife told me she hadn't slept so satisfactorily in a long time. We both take great pleasure in it. We would like to do this every day if we could. Provided, of course, that I can carry it off. Haha:) In short, if you are looking for a sex toy to experience a different kind of sexual pleasure, then this Grandeur – Bullet Vibrator & Vibrating Cock Ring will be a good choice for you.
Finally, thank you for your reading and support. If you still want to know more about erotic products, welcome to follow us, we will continue to update more content. Thanks for your support!