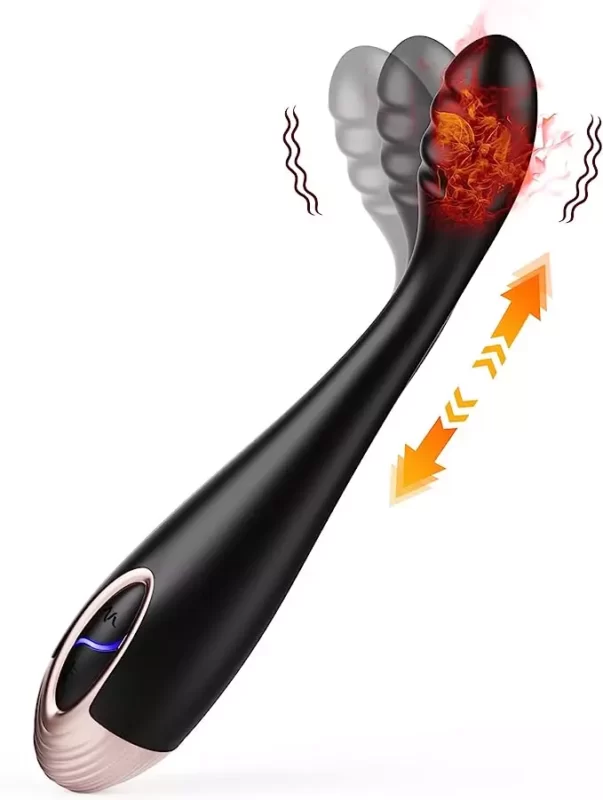 The MOBEALO G Spot Clitoral Vibrator combines a finger vibrator, clitoral vibrator, anal vibrator, and nipple stimulator all in one. It's not only great for the solo female sex, but also a great foreplay sex toy for couples. If you are a naughty girl, you can use this female vibrator to tease your partner, stimulate his nipples and testicles and thus add more fun to sex.
Next, we will provide you with a detailed introduction to this product, including its specifications, features, and use feeling, allowing you to have a comprehensive understanding of it. If our article is helpful to you, please don't hesitate to show your support. Your support is our greatest motivation for updates.
Rating: (4.8/5)
Specification
Price: $22.99
Material: silicone
Size: 7.87 x 1.18 x 1.18 inches
Weight: 4.66 oz
Mode: 7 vibration modes
Use feeling
This is more of a precision device than the toys I have used before, and just right for an experienced user like me. I like to lie on my bed and let my husband penetrate from behind so I can go as deep as possible. The head is up to 1 inch in diameter, which provides maximum stimulation during penetration. The soft silicone material is silky smooth on entry. When my body is aroused enough, I can insert it perfectly without even using lubricant. The slightly curved angle is designed to hit the G-spot well, but what excites me the most is the application of its heating function, as if I were experiencing real sex.
The unique shape is good for g-spot stimulation and is also easier to use for additional clitoral stimulation during sex. It has a somewhat flexible neck. It bends enough to reach certain points, but won't feel vulnerable or unstable. Overall this is a suitable toy that can have a significant impact on intimacy with a partner as well as solo play.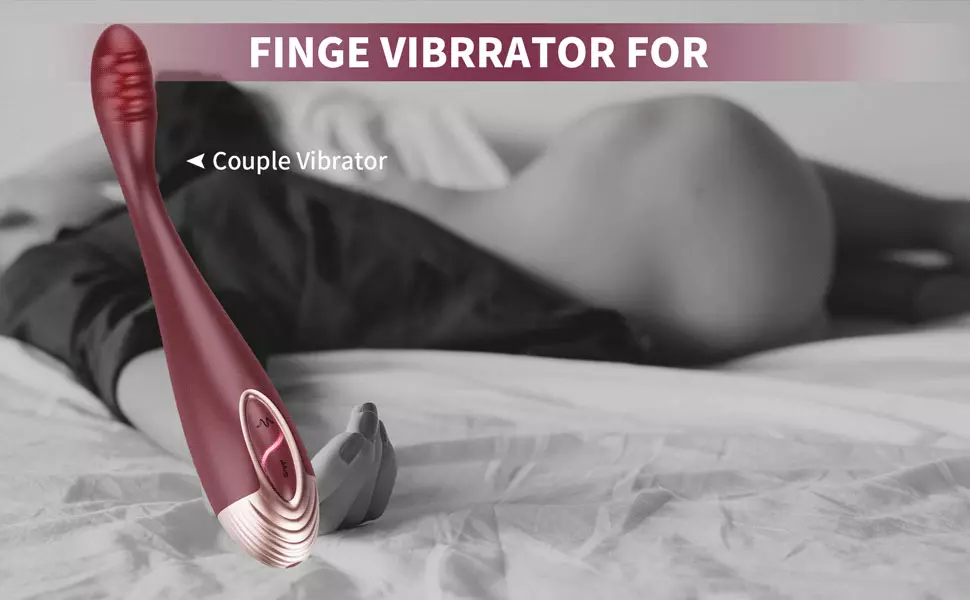 Features
The MOBEALO G Spot Clitoral Vibrator is soft and supple. So imagine moving fingers gently stroking your G-zone, clitoris, nipples, anus, and your partner's testicles, or some other sensitive area waiting to be explored. It performs well with 7 different vibration patterns paired with a heating function up to 35-45°C. This feels like real penetration into your body, with a flexible head designed to mimic the glans for added friction and find the exact angle to precisely stimulate your body.
On top of that, this vibrator is completely waterproof, so you can use it in the bathtub, shower, or anywhere you want. With USB charging, not only is it convenient, but it can be used for up to 2 hours after a full charge.

FAQ
Is this toy noisy when it is running?
Not at all! It has <60 dB of operating noise, giving you a more immersive experience.
How long will I be able to enjoy it?
When fully charged, you can enjoy up to 2 hours of entertainment time to your heart's content.
Will I be able to use it in the bathroom?
Of course, this toy is completely waterproof, so you can use this vibrator in the bathtub, shower, whirlpool tub or wherever you want.
Advantages
Precise Stimulation of Your G-spot
7 Powerful Vibration Modes
2 Types of Heating Mode Stimulation
Discreet Packaging
Waterproof
Disadvantages
Summary
This is definitely a vibrator that will not let you down and will bring you a thrilling and unprecedented orgasmic experience.
Moreover, we also have toys similar to it in our list, you can click the subscribe button below to check it out. If you need it, you can also send us a private message. We look forward to your consultation.
Finally, thanks for your reading. If you still want to know more about erotic products, welcome to follow us, we will continue to update more content. Thanks for your support!