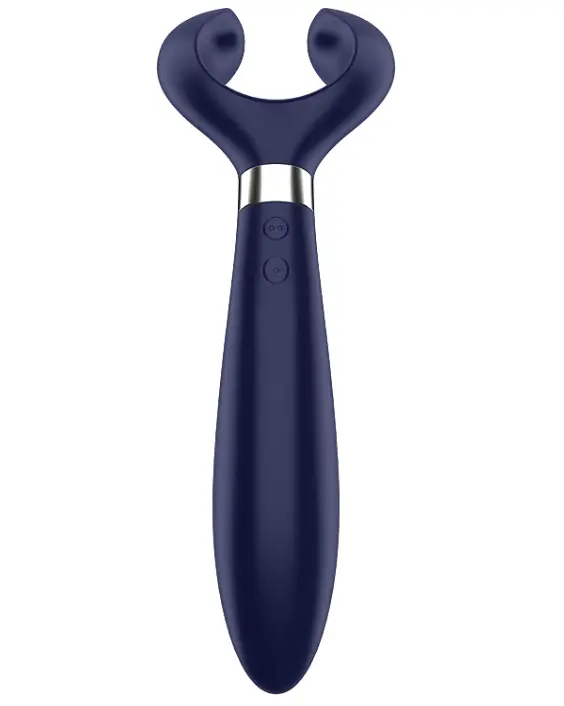 No toy has ever had so many modes to choose from, but the Satisfyer Endless Fun Couple's Vibrator does. A small body contains unexpectedly powerful energy, and the point is that it is not only suitable for female users, but also for men, bringing great fun in the two-player game.
Next, we will provide you with a detailed introduction to this product, including its specifications, features, and use feeling, allowing you to have a comprehensive understanding of it. If our article is helpful to you, please don't hesitate to show your support. Your support is our greatest motivation for updates.
Rating: (4.8/5)
Specification
Price: $35.95
Material: silicone
Color: Rose
Dimensions: 10.24 x 2.17 x 4.33 inches
Weight: 0.01 oz
Use feeling
My wife and I like to explore some novelty toys, and this one satisfies our need for curiosity very well. The small shape looks like a shaver, but it is more powerful than we thought.
I pointed it at my wife's pussy and the powerful vibrations kept stimulating the clitoris, which she told me was very comfortable. I started to explore the combination of vibrations and I have to say that it was a bit complicated, but the process was fun. 180 degree rotatable head design was good for different positions to assist our sex. And, to my surprise, it also works on the penis. My wife put it on my penis while sucking me. Oh my God! It made me cum directly on my wife's face. She gently licked it clean for me and with this powerful vibration and my wife's oral skills, I was soon hard again. I have to say this is definitely an excellent play toy for two, especially for couples who have been married that long.
Features
The Satisfyer Endless Fun Couple's Vibrator is made of high-quality silicone and is designed to provide a comfortable masturbation experience. The removable head can rotate 180 degrees to accommodate more positions. It not only stimulates the clitoral nipples, but also works on the penis glans, offering a variety of options for singles and couples.
On top of that, the two arms of the head with each vibration mode can be controlled individually, which gives you 100 different vibration combinations. Every time it is a fresh start. At the same time, the bottom can also serve as a vibrator with 3 powerful motors. There is always one for you.
FAQ
Is it capable of single-player games?
Of course, while having more fun in a two-player game, you can also play solo and still bring you the best enjoyment.
What is the best way to clean this?
The best way to clean this product is to use a mild toy cleaner and some warm water! Try to avoid using hand soap or detergent as these types of soaps can be harsh and reduce the quality of the silicone over time.
Is it noisy during operation?
Endlessly fun while quiet and discreet. Once the device is attached to the body, the sound of the motor is reduced to a quiet whisper-like volume.
Advantages
180 degree rotatable head
100 vibration combinations
Over 29 possible applications
IPX7 waterproof rating
Discreet packaging
Disadvantages
Slightly complex operation
Summary
This is a great toy for couples' games and has excellent performance in two-player interaction.
Moreover, we also have toys similar to it in our list, you can click the subscribe button below to check it out. If you need it, you can also send us a private message. We look forward to your consultation.
Finally, thanks for your reading. If you still want to know more about erotic products, welcome to follow us, we will continue to update more content. Thanks for your support!