Helran- Vibrating And Licking Clitoral Tongue Stimulator
Looking for an intense and intimate experience that will take your pleasure to the next level? Look no further than Helran's Vibrating and Licking Clitoral Tongue Stimulator! With its realistic tongue coating, this toy simulates oral sex and teases your sensitive spots tirelessly, providing you with the ultimate erotic experience.
With 10 vibrating and 7 tongue licking patterns, this toy offers a range of itchy and intoxicating moist pleasures that you won't be able to resist. In addition, the constant heating at 42° adds an extra level of warmth and comfort to your experience.
The Helran stimulator is made of body-soft and safe medical-grade silicone that is non-toxic, odorless, and anti-allergic. Not only that its ergonomic design makes it perfect for reaching your G, A and U spots and offers a variety of play styles including nipple massage, clitoral stimulation and anal teasing.
In addition, the Helran stimulator is IPX5 waterproof, so you can take it with you anywhere, whether you want to use it in the bathtub or swimming pool.
So don't miss out on the ultimate erotic experience- order your Helran Vibrating and Licking Clitoral Tongue Stimulator today!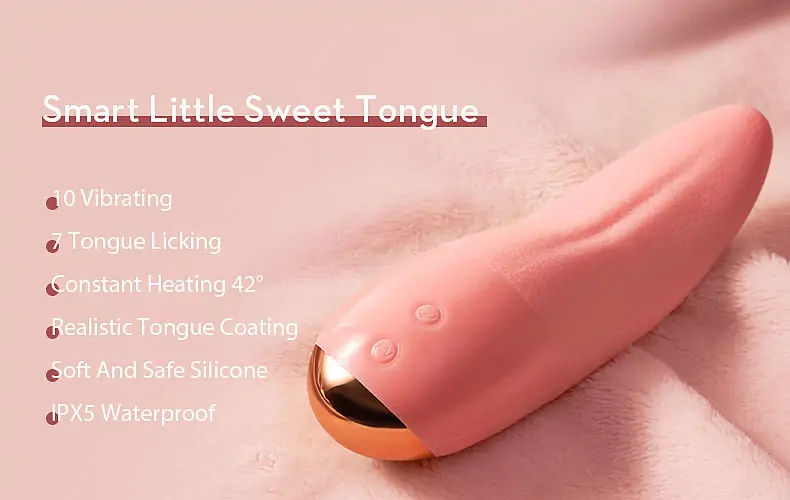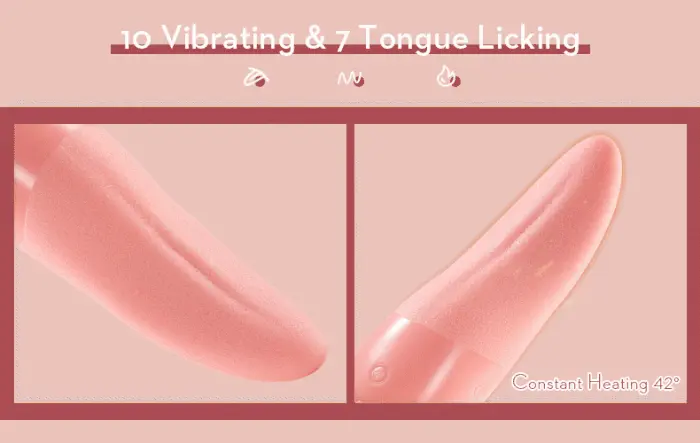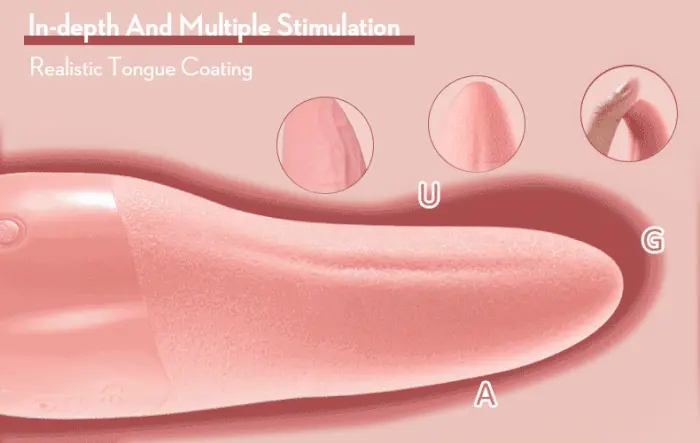 HIGHLIGHTS
Realistic Tongue Coating: Simulate Real Oral Sex, Tirelessly Tease Your Sensitive Spot.
10 Vibrating &7 Tongue Licking Patterns&Constant Heating 42°: Bringing You Itchy And Intoxicating Moist Pleasure.
Body-Soft And Safe Medical Grade Silicone : Safe, Non-toxic, Odorless And Anti-allergic
Ergonomic Design Perfect For Reaching G Point, A Point And U Point.
Multiple Gameplays: Nipple Massager, Clitoral Stimulator, Anal Teaser.
IPX5 Waterproof: Take It Into The Bathtub Or Swimming Pool Anywhere.
SPECIFICATIONS
Product Name: Helran-10 Vibrating &7 Tongue Licking G Spot Stimulator
Material: ABS+Liquid Silicone
Size: 6.06*2.16 IN
Weight: 140g
Waterproof: IPX5
Packing List: Product x1; USB Cable x1; Instruction x1
How To Use
Step 1
Firstly, turn on the switch and select the appropriate vibration mode.
Step 2
Then, place it on your clitoris and feel the intoxicating pleasure.
Step 3
Last, just enjoy.
FAQS
Is this toy suitable for beginners?
Of course, both beginners and experienced players can find the desired feeling.
How do I clean it?
It has excellent water resistance, so it is very easy to clean, using water and soap.
Is it easy to carry?
Of course, with its compact design, you can put it in your bag and carry it with you.