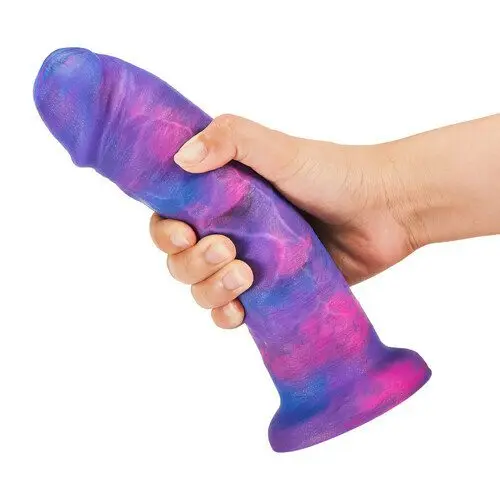 If you've seen a lot of lifelike sex toys, have you ever seen a colorful fake dildo like the Sunset Glow Upturned Glans Thick Realistic Purple Dildo? It aims to provide a different experience for those curious and experienced users. Take it out quietly in the day or night, admire the beautiful sunset colors, and feel the pleasure of sex.
Next, we will provide you with a detailed introduction of its specifications, features, and use feeling, so that you can have a comprehensive understanding of it. If our article is helpful to you, please don't hesitate to give us your support – your encouragement is our greatest motivation to keep updating.
Rating: (4.7/5)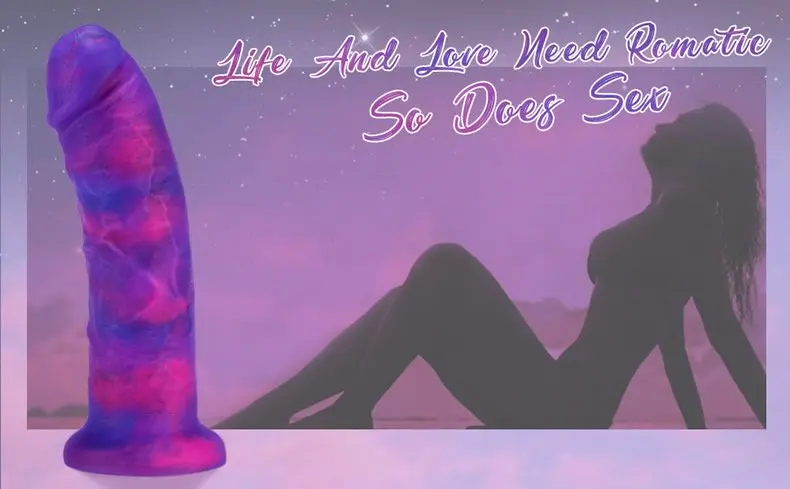 Specification
Price: $47.91
Material: silicone
Weight: 1.04 lbs
Total length: 8.27 inches
Insertable length: 7.87 inches
Features
We believe that every user who has tried it will find it hard to forget the colorful and stunning design of this dildo. With its exquisite appearance and lifelike design, it is perfect for those seeking an extraordinary experience.
In terms of details, this toy is very delicate. It has textured glans and veins on the shaft, and a powerful suction cup at the bottom that can be attached to any smooth surface, without worrying about the suction cup losing its grip during use.
For material selection, it uses safe silicone material. This not only protects against injury during insertion but also provides sufficient hardness. Additionally, its size is larger than ordinary dildos, providing maximum satisfaction.
Furthermore, the upturned glans design ensures that your G-spot is touched every time it is inserted, providing a unique and satisfying experience.
In terms of cleaning, it can be easily cleaned with simple soap and water or high-quality toy cleaning liquid.
Use Feeling
As an experienced masturbator, I've tried many different dildos. Sunset Glow Upturned Glans Thick Realistic Purple Dildo, its stunning color deeply attracted me. But what satisfied me was its size. It's even larger than I imagined, and when I inserted it, I could feel it filling my entire body. It was so satisfying.
The exquisite craftsmanship also impressed me, with lifelike texture and veins, and it felt just like a real penis when used with lubricant.
I like to use it with my partner, and he enjoys using it too. Last night, he said he loved my naughty expression, which made him feel excited and full of energy.
We've tried various positions and locations, such as on a smooth floor, in the bathroom, and even on a glass door. The excellent suction power kept it in place for a long time, allowing us to free our hands and do more foreplay.
Advantages
Realistic design
Colorful colors
Large size
Powerful suction cups
Easy to clean
Stimulate your G-spot
Disadvantages
Not suitable for new players
Summary
If you've lost interest in the ordinary dildos commonly found in the market, then you must not miss out on this toy. It not only satisfies your curiosity but also provides a level of satisfaction that other toys cannot offer. It is fun and realistic, allowing you to unleash your creativity! And importantly, it can also be used anally. In short, it is a toy worth purchasing.
Finally, thank you for your reading and support! If you want to learn more about erotic products, please follow us. We will continue to update with more content.