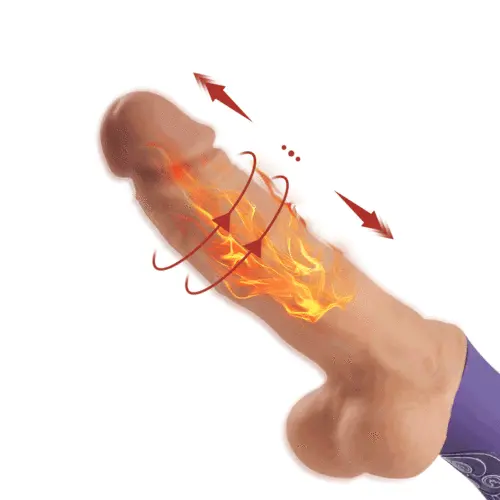 In order to make your sex life more exciting, we have prepared this Allovers 6-Inch Thrusting Vibrating Heating Dildo Review for you!
Hey there! If you're a beginner in the world of dildos, then this might be your best choice! The Allovers 6-Inch Thrusting Vibrating Heating Dildo 4 in 1 Versatile Rotating is a carefully selected full-body dildo that is soft where you need it and firm where you want it. Once you get the hang of it, you won't want anything else.
Next, we'll introduce it to you in detail from its specifications, features, and use feeling, so you can have a comprehensive understanding of it. If our article is helpful to you, please don't hesitate to give us a follow and a like, as your support is our biggest motivation for updating more content.
Rating: (4.8/5)
Specification
Price: $65.23
Material: ABS + silicone
Weight: 0.8 lbs
Waterproof: IPX7
Noise level: < 50 db
Charging time: 120 minutes
Running time: 60 minutes
Power type: USB charging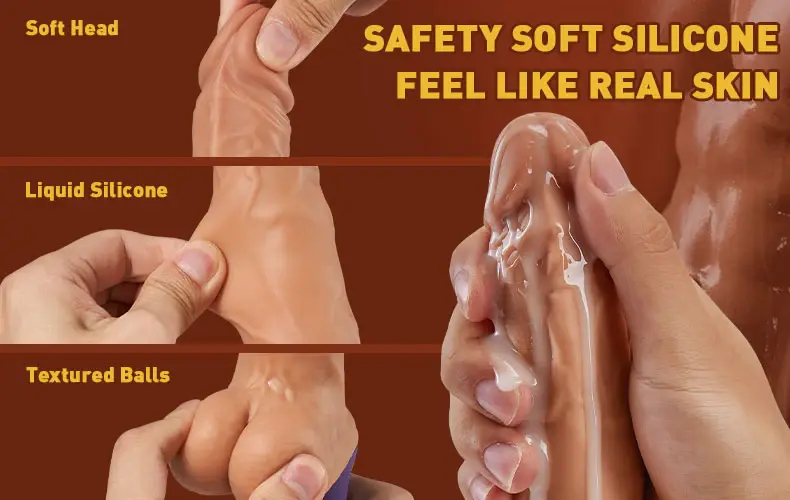 Features
Everyone who sees this dildo is amazed by its size. With a total length of 10.6 inches, it is sure to surprise you. Made of soft silicone material and designed to look realistic, this dildo provides maximum satisfaction.
Most importantly, Allovers 6-Inch Thrusting Vibrating Heating Dildo comes equipped with 6 thrusting and rotating modes and 10 different vibration combinations, offering every woman the orgasmic experience she deserves. You can freely choose the mode that suits you best and feel the soothing sensation that leads to orgasm.
Furthermore, unlike other dildos, it also features a heating function that makes the experience more realistic. The warm top provides comfortable and exciting warmth to your sweet spot. It will satisfy your intense desire for a realistic experience.
Use Feeling
I have to say, I've never been so excited about a toy before, but this vibrator is amazing! I can confidently say that it will be with me for a long time.
As soon as I got it, I immediately charged it up and couldn't wait to try it out. Then, I tried every function. It lasted a full 20 minutes until I couldn't take it anymore and had to clean it. Different modes combined with different vibrations feel like having sex with different partners. This is what I hoped it would bring me.
Also, the skin-like feel is really good, and the thrusting is not as complete and varied as I imagined. But this is enough for me because only the top half is thrusting.
It is also worth mentioning the heating function. Unlike cold dildos, the warmth feels more realistic and comfortable during penetration.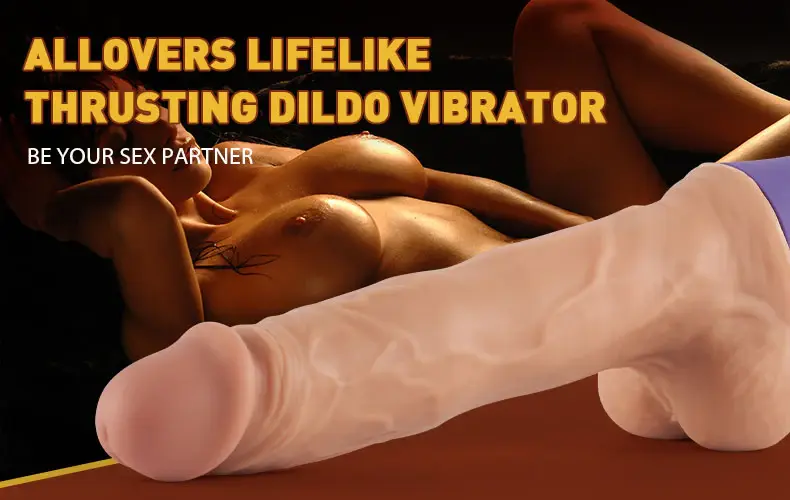 Advantages
Hard and erect like the real thing, this full-body dildo comes with protruding veins and a flimsy pouch designed to enhance the feeling of realism.
The on-demand combination of 6 thrusts and rotations and 10 vibrations will amaze you.
Upgraded heating brings a cozy but exciting warmth to the sweet spot.
Handheld controls that let you dictate the pace.
Smooth to the touch and completely waterproof.
Disadvantages
Longer charging time
A little loud on the thrust setting
Video
Summary
For those who have tried various dildos and feel numb, this thrusting and vibrating beauty is sure to bring a change to your life. And for those who are new to this, once you experience it, it will be hard to be interested in other dildos. It's like a really hard cock, providing you with an unparalleled orgasmic experience.
Finally, thank you very much for reading this Allovers 6-Inch Thrusting Vibrating Heating Dildo Review. If you want to learn more about erotic products, please follow us. We will continue to update more content.