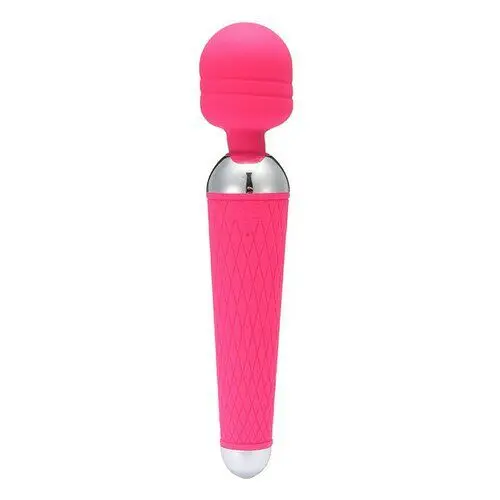 We have been searching for toys that truly bring joy. Some offer intense stimulation while others provide exceptional comfort. The Pure Enrichment Peak Wand Massager 10 Speeds Clit Vibrators is a powerful and versatile sex toy designed to deliver intense pleasure and stimulate your clitoris. Once you get it, you will surely fall in love with it completely.
In the following sections, we will provide a detailed introduction to its specifications, features, and use feeling, allowing you to have a comprehensive understanding of it. If our article is helpful to you, please do not hesitate to follow us. Your support is our greatest motivation for updates.
Rating: (4.7/5)
Specification
Price: $48.06
Material: silicone
Color: Rose
Length: 7.5 inches
Width: 1.50 inches
Weight: 0.67 lbs
Quiet: <50db
Waterproof: IPX7
Charging time: 30 minutes
Power type: USB rechargeable
Use Feeling
I got this toy three weeks ago, which gave me enough time to test it. When I first saw it, I was attracted by its appearance. The rosy red color makes it look very cute. The textured design of the grip makes it not so slippery, and the light weight doesn't make it tired even if you hold it for a long time.
When I turned it on, there was no noise as I expected. On the contrary, the powerful motor gives it a comfortable vibration effect. What I must say is that it is a toy to enhance the relationship between husband and wife. I asked my wife to lie on the bed while I held it for foreplay, teasing my wife and arousing her sexual desire. With my caresses, my wife gradually got into the mood. I changed the speed of it while my wife climbed gradually to orgasm under the stimulation. When she was thoroughly aroused, the sheets were already wet and she couldn't wait to ask me for more. The sensation was so wonderful.
It is worth mentioning that when we are finished, in the cleaning, but also very convenient. IPX7 level of waterproof you do not have to worry about damage, just use ordinary soap and water can be easily cleaned.
Features
This wand massager is made of high-quality medical-grade silicone, which is not only durable but also completely waterproof and easy to clean, making it an excellent choice for use during bathing or showering. Its portable and handheld size means you can take it with you wherever you go, and it only takes 30 minutes to charge, so you can use it anytime.
With its 10 vibration modes, you can easily find the perfect intensity that suits your needs and preferences, whether you want to relieve tense muscles or enhance sensory pleasure.
In addition to being used as a sex toy, the Pure Enrichment Peak Wand Massager 10 Speeds Clit Vibrators can also be used to help relieve tension in the neck and back caused by daily strain. Undoubtedly, its versatility is captivating.
Advantages
10 vibration modes
Portable and handheld sizes
Easy to use and clean
Medical grade silicone material
Waterproof
Discreet packaging
Disadvantages
Summary
If you're tired of the intense stimulation of fake dildos, why not try this gentle wand? The different vibrations feel like different boyfriends serving you, making you feel very comfortable. Most importantly, when you're tired, it can also help you massage and relieve the fatigue of the day. So, what are you waiting for? Come and try it!
Finally, thank you for reading and supporting us! If you want to learn more about sex products, please follow us. We will continue to update more content.