I believe that everyone who has seen the Leten Future 708 Pro 4 Function Masturbation Cup will be amazed. I mean, you will not only be surprised by its excellent performance but also shocked by its design. At least when I first saw it, I was deeply attracted to it.
Next, we will introduce the product's specifications, features, and use feeling in detail, so that you can have a more comprehensive understanding of it. If our article is helpful to you, please don't hesitate to follow us. Your support is our biggest motivation for updating.
Rating: (4.7/5)
Specification
Price: $199.99
Material: ABS+TPE
Size: 11.4*4.52 inches
Color: Red
Weight: 3.94 lbs
Power type: USB rechargeable
Use Feeling
Before discussing its performance, I have to say something about its packaging design. First of all, the packaging was discreet and inconspicuous, not indicating that it was an adult toy. But when I opened it, I was blown away. The black box had a holographic texture with the product name and image, and even the side had a dazzling hologram, making it look like a product from the future. It was just a regular box, but it was so cool that I had to see it for myself.
As shown in the pictures, the Leten Future 708 Pro 4 Function Masturbation Cup has a sleek, futuristic design that is easy to hold and use. When I inserted it, I felt the softness from the inside, and I especially liked its 42° intelligent heating function, which was very comfortable.
I started trying out different modes, and the novelty made me tremble with excitement. Plus, the toy can make various sexy moaning sounds that get louder as the thrusts get stronger, making me addicted to it.
It's worth mentioning that it also emits a seductive fragrance while I use it. I love this innovative design, which is something I've never experienced before.
Features
The device features 10 insertion modes to stimulate the perineum during penetrative sex. Even the most discerning person is sure to be satisfied. Also comes with tiny particles inside to bring you exciting pleasure. Perfect for oral sex with the ability to mimic the sucking of female oral sex and make you cheer. Before you start penetrating this small hole, you can use the heating function to heat it for 20 minutes to keep the channel at a constant temperature of 42°C. This will be closer to the temperature of the female vagina.
To make your masturbation not monotonous, specially designed to accompany you with three different female moans for role-playing. There is also a perfume bottle at the bottom designed to hold your favorite perfume. In other words, it can emit a charming fragrance while in use, arousing your passion.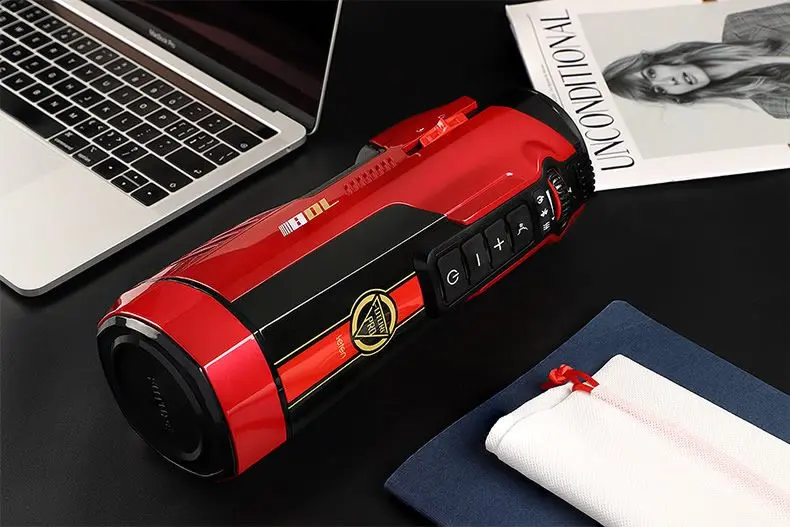 Advantages
10 thrust patterns for stimulating the perineum during penetrative sex
42° intelligent heating, channel constant temperature for 20 minutes
Various sexy moans, the more intense the pumping the louder the screams
Amazing oral sex imitating female oral sex sucking makes you shiver with pleasure
Comes with aromatherapy function, emitting sexy aroma when using, stimulating your passion
Inside the various particles share orgasms and lazy happy hours
Ergonomic design just fits the palm of your hand, super easy to grip
Disadvantages
Heavier weight
Expensive price
Video
Summary
This is a toy that will surprise you. Although it may be a bit expensive, I think it's worth it. Its outstanding performance combined with its cool design will surely make it the best in your collection.
Finally, thank you for reading and supporting us! If you want to learn more about erotic products, please follow us. We will continue to update with more content.