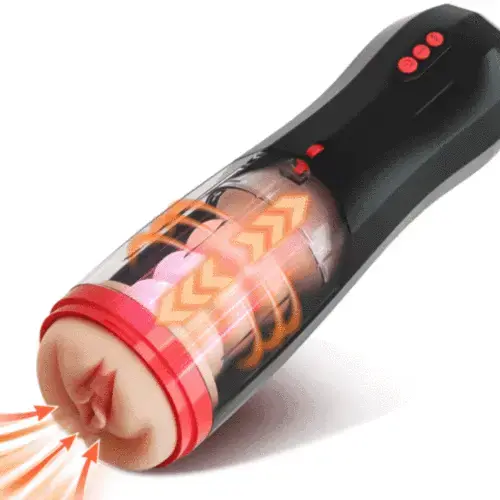 When it comes to CLIMBER, I can confidently say that there is no reason for you to refuse it. As a male masturbator with outstanding performance, the CLIMBER Automatic Vibrating Male Masturbation Cup not only provides a comfortable experience but also comes at an attractive price. For any player who wants to pursue sexual climax, this will be your best choice.
Next, we will introduce the CLIMBER in detail, including its specifications, features, and use feeling, so that you can have a comprehensive understanding of it. If our article is helpful to you, please don't hesitate to follow us. Your support is our biggest motivation to update more content.
Rating: (4.7/5)
Specification
Price: $82.99
Material: ABS + TPE + silicone
Size: 12.2*3.94IN
Weight: 2 lbs
Use Feeling
The user experience of the CLIMBER Automatic Vibrating Male Masturbation Cup is impressive. Its appearance has not changed much, still easy to grip, and the inside vagina looks very realistic, feeling soft to the touch. The lifelike vagina entrance always lured me in. When I inserted my penis into the thick sleeve, it tightly wrapped around my penis, providing me with a more realistic experience with abundant stimulation. I couldn't wait to try the next step, you know what I mean, it feels amazing.
And when I pressed the button and put on the headphones, the realism was further enhanced. As I switched between different vibration modes, it felt like my girlfriend was using different strengths to grip me. With this lustful moaning, I was completely horny.
It's also worth noting that this masturbation cup has been upgraded with a new one-touch pause button. I can pause it whenever I want and then quickly return to the previous frequency when I restart. I like this design because it helps to delay the climax and make the pleasure more intense after the orgasm occurs.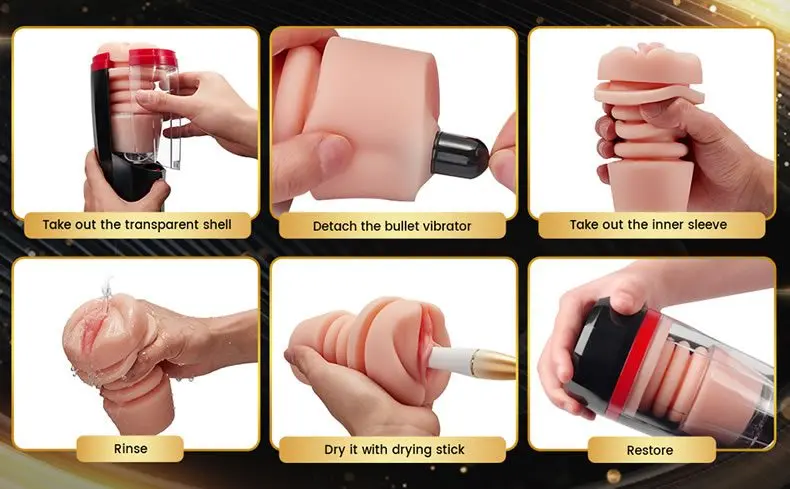 Features
This masturbation cup is designed to take you to a whole new level of pleasure. It has a realistic lining and a visual window that allows you to see every suction and piston movement. In terms of function, the multiple combinations of 10 frequencies of vibration and 5 modes of suction allow you to experience the ultimate pleasure.
Moreover, it also has a one-click pause and long-press enhance function, which can take your pleasure to a new level. In other words, you can enjoy more intense orgasms than ever before. So when you crave explosive orgasms, be sure to use it! You can also switch to the burst mode to reach peak sprint speed and release your desire frantically. This will be the most exciting moment!
But that's not all, in terms of details, this toy also considers your convenience. It is detachable and easy to clean, making it a perfect choice for daily easy maintenance.
Advantages
A new type of masturbation cup with a realistic lining.
The visual window allows you to observe every suction and piston movement.
Multiple combinations of 10-frequency vibration and 5-mode suction.
One-touch pause and long-press enhancements can lead to more intense orgasms.
Removable for easy cleaning.
Disadvantages
Video
Summary
Overall, this is an excellent masturbation cup. It delivers ultimate pleasure in terms of performance and has enough convenience in details. It's also beginner-friendly. My experience summary is that compared to other toys I've tried, it left a deep impression on me and is worth a try.
Finally, thank you for reading and supporting us. If you want to learn more about sex products, please follow us. We will continue to update more content.