On the path of seeking excitement, we never stop and aim to soothe your restless heart on every lonely night. And this G Spot Patting and Vibrating Rabbit Vibrator – V10 is the toy we have been looking for. It adopts the latest rabbit vibrator design and makes changes based on it. It aims to release your wildest desires and enhance your pleasure, giving you the ultimate orgasm experience.
Next, we will introduce this product in detail from its specifications, features, and use feeling, allowing you to have a more comprehensive understanding of this product. If our article is helpful to you, please do not hesitate to follow us. Your support is our biggest motivation for updates.
Rating: (4.7/5)
Specification
Price: $57.99
Material: environmental protection silicone
Length: 9.56" × 1.40" × 2.24"
Weight: 0.51 lbs
Noise index: <50 db
Waterproof: IPX7
Charging time: 2 hours
Use time: 1 hour
Use Feeling
I can say that this is the best sex toy I have ever experienced. When I saw it, I knew it was what I wanted, so my wife and I immediately tried it out.
It was easy to use, and the simple operation brought intense stimulation. We tried all seven vibration modes, and the flexible tongue kept tapping on her clitoris, bringing moans and groans as if it was tapping on her hot heart. I have never seen my wife so excited, so we also tried anal play. The tongue was just amazing. We played from the bed to the bathroom, and the excellent waterproofing allowed it to be used in the bathroom as well. We didn't stop until we were exhausted.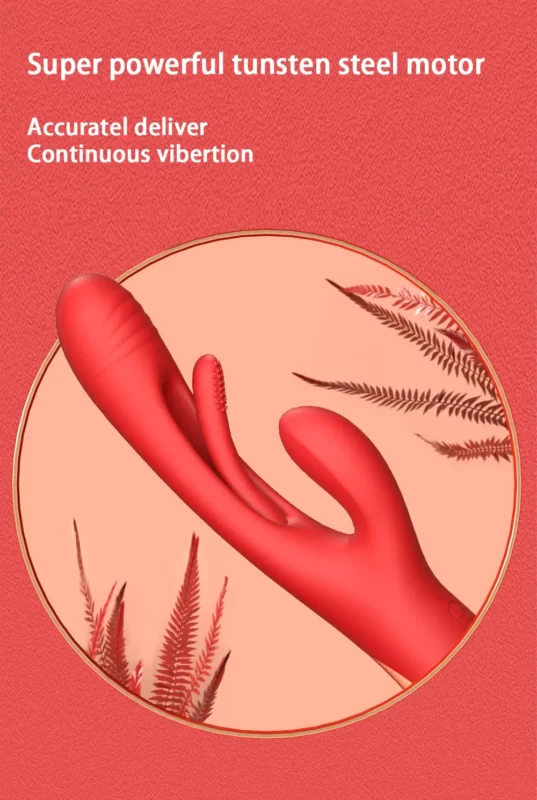 Features
Unlike other rabbit vibrators, this one has a unique skeletonized spindle design that creates a finger-like tapping stimulator with a raised texture. This is perfect for teasing your G-spot. The tapping sensation is similar to the feeling of a finger tapping your G-spot, and the bulging texture amplifies the stimulation.
And it's just right in terms of weight. The smooth surface is comfortable to hold and can be easily inserted with the help of lubricant. Its ergonomic shape ensures maximum comfort while providing you with an unforgettable experience.
To add more fun, G Spot Patting and Vibrating Rabbit Vibrator – V10 also has seven vibration modes. When tapping on the clitoris, it feels like experiencing the touch of different men. Its intelligent heating function can heat up to 40 degrees, simulating body temperature, and bringing you the most comfortable enjoyment possible. With dual stimulation on the vagina and clitoris, you'll reach orgasm quickly.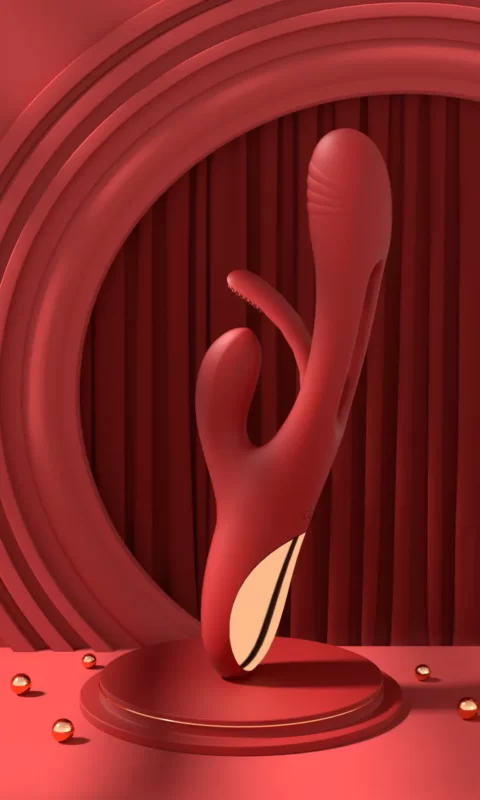 Advantages
Dual Stimulation Vibrator: Ergonomically designed to perfectly stimulate both the C and G points.
Intelligent heating function: heating vibrator heated to 40 degrees, simulating human body temperature.
ECO-FRIENDLY SILICONE: The Rabbit Vibrator is made of safe, eco-friendly silicone material with a smooth skin feel.
Fully rechargeable and quiet: charged with a USB cable. At the same time, the noise level is below 50 decibels.
Discreet delivery: We are committed to keeping all information about our customers confidential and take careful packaging to ensure privacy.
Disadvantages
You need to wait for enough time to be fully charged before experiencing
Video
Summary
This is a revolutionary product. It will release your wildest desires, and with its innovative design and advanced technology, you can explore a world of perfectly intense vibrations. Whether you're a beginner or an expert, it can meet your needs.
Finally, thank you for reading and supporting us! If you want to learn more about sex products, please follow us. We will continue to update with more content.