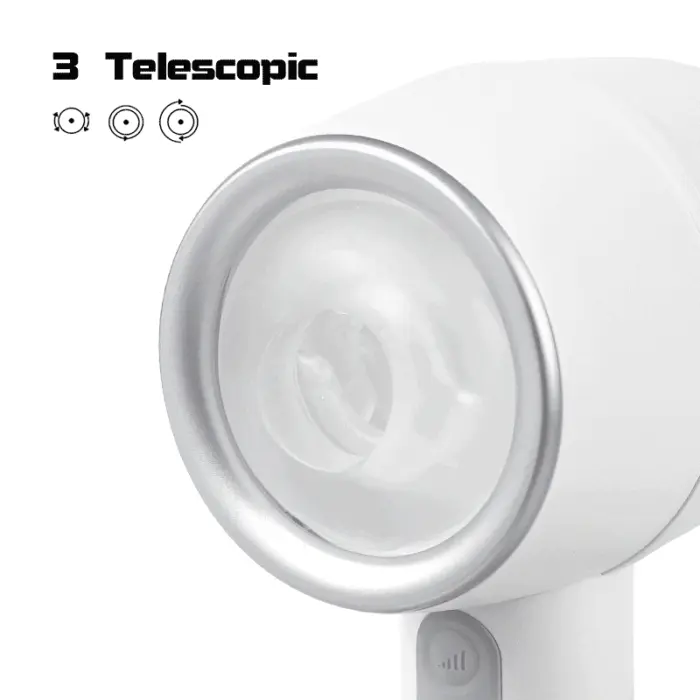 In every lonely and unoccupied night, have you ever fantasized about trying some unknown secrets alone? Let your body and soul be filled with desire and release your true self. If you don't want your nightlife to be as monotonous as ever, then make sure you don't miss this Hardy – Automatic 3 Frequency Telescopic Handheld Male Masturbator. From now on, experience sex in an extraordinary way.
Next, we will provide you with a detailed introduction to this product, including its specifications, features, and use feeling, so that you can have a more comprehensive understanding of it. If our article is helpful to you, please don't hesitate to follow us. Your support is our greatest motivation for updating.
Rating: (4.8/5)
Specification
Price: $60.99
Color: White
Material: silicone, ABS
Length: 8.4*4.3*3.7″
Weight: 526g
Noise index: <50 db
Charging time: 150 minutes
Use time: 90 minutes
Use Feeling
As an experienced user of sex toys, I've tried various masturbators. But the Hardy – Automatic 3 Frequency Telescopic Handheld Male Masturbator caught my attention with its unique design. To be honest, when I received it, I almost thought it was a hair dryer purchased by my wife. Haha, that's funny! Even if it was placed in the living room, no one would notice it's a sex toy.
The handheld design provides a great experience when in use. The easy-to-grip handle and user-friendly buttons allow me to focus more when playing with it, which I like. In terms of functionality, it has three different stretching frequencies to choose from. Although it has fewer modes compared to other multi-mode products, it can still deliver amazing effects, with its constant stroking motion and unique features, adding a new dimension to masturbation.
The soft silicone material provides a comfortable touch on my penis, just like a real sexual experience. And it's specifically designed to stimulate the center of the penis shaft. When I immerse myself in it, the intense pleasure drives me crazy and leads me straight to orgasm.
Cleaning it is easier than I imagined. The waterproof design allows me to rinse it carefully, ensuring a clean and hygienic next use.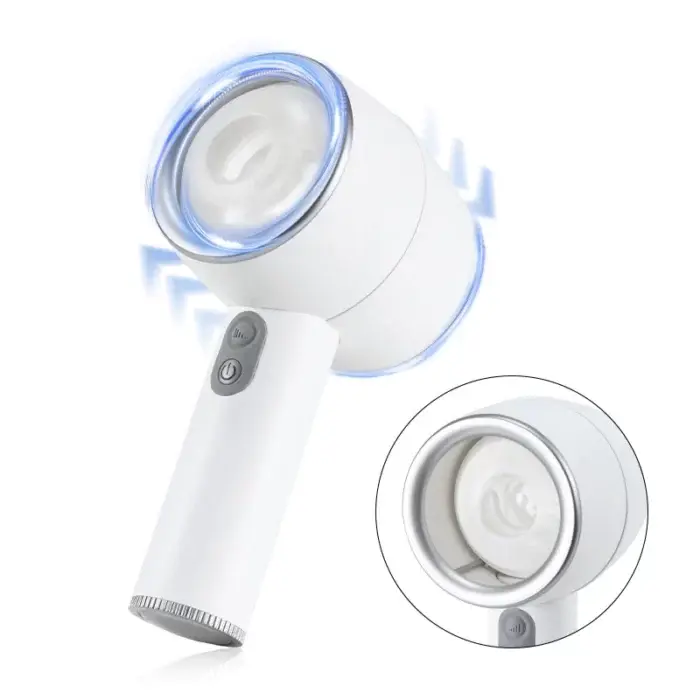 Features
This is a masturbator you can't miss. The handheld design makes your sex life more diverse, changing the original rhythm. It restores the pure pleasure of the penis, eliminating bulky and old-fashioned toys.
On every lonely weekend night, turn it on and enjoy the passionate masturbation, activate your spongy penis. Three powerful stretching frequencies can ensure that your penis gets deep and powerful friction. The adjustable position satisfies the thirst of every part. The open tight design with granular and striped protrusions makes your penis itchy.
Made of soft and comfortable silicone material, it provides you with the most realistic masturbation experience. When charging is needed, it can be easily charged through magnetic charging. Just plug it in, and you can start using it immediately. And it's very convenient to clean, bringing you the cleanest experience for every play.
Advantages
Handheld design
3 different stretching frequencies
Retro palm design, restoring the purest pleasure of the penis.
Silent operation
Discreet packaging
Disadvantages
Video
Summary
If you're feeling bored with old-fashioned and bulky masturbators, then you don't want to miss this one. It's the best of the best, with outstanding performance and a beautiful appearance. Even beginners can enjoy the mesmerizing stimulation it provides, undoubtedly bringing more passion to your lonely nights.
Finally, thank you for reading and supporting us! If you want to learn more about sex toys, please follow us, and we will continue to update more content.