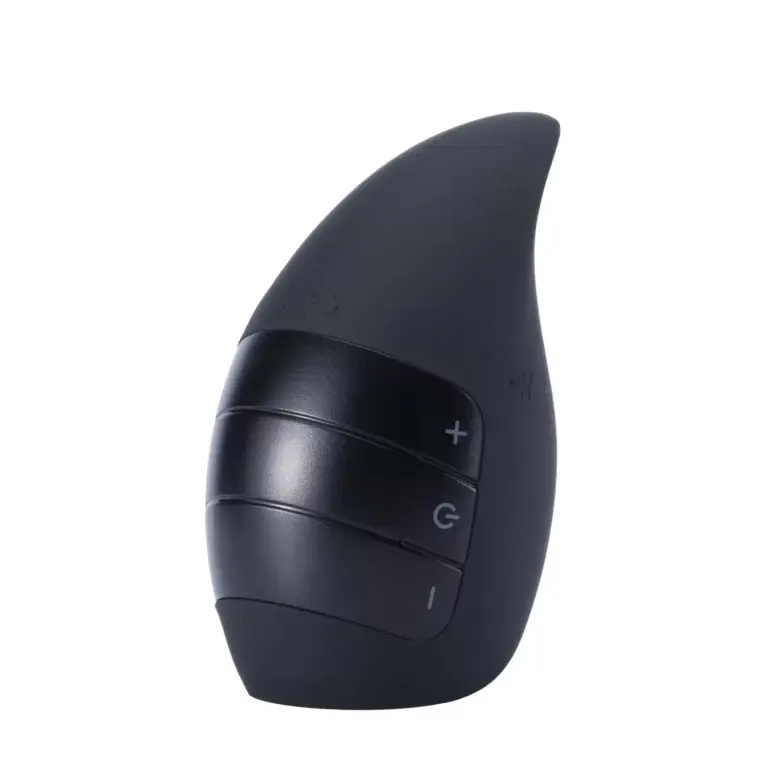 If you frequently travel and often feel lonely on nights without a companion, then you don't want to miss out on the Wyatt – Powerful Penis Massager. Its compact size allows it to fit into any bag, making it extremely convenient to carry. In other words, you don't have to worry about it being discovered because it's so mini. But don't underestimate it because of its small size. Its powerful features are designed to provide an extraordinary experience for your penis, allowing you to enjoy the pleasure of orgasm even when you're alone.
Next, we will introduce this product in detail from its specifications, features, and use feeling, so that you can have a more comprehensive understanding of it. If our article is helpful to you, please don't hesitate to give it a thumbs up. Your support is the driving force behind our updates.
Rating: (4.7/5)
Specification
Price: $58.99
Material: silicone, ABS
Color: Black
Size: 5″*2.8″
Weight: 0.4 lbs
Charging time: 120 minutes
Running time: 60 minutes
Battery type: Lithium-ion rechargeable battery
Use Feeling
I have to say that I was surprised by this toy when I first saw it. It's hard to believe that it has awesome performance in such a small body. For me, the size was just right to wrap my penis around it and it didn't feel too tight. It has an on/off switch right on the back, so you can enjoy a penis massage with just one touch.
The internal texture is a great design in my opinion. As an experienced player, I need extra stimulation. The enticing vibrations stimulate my glans and frenulum, which are very sensitive, causing my penis to jump from time to time. I put it on my glans, freeing my hands, and picked out an AV for myself. The sensation is great, and I reached orgasm as the plot developed.
The most important thing is that it's small enough. I took it with me on later business trips, and so far no one has noticed.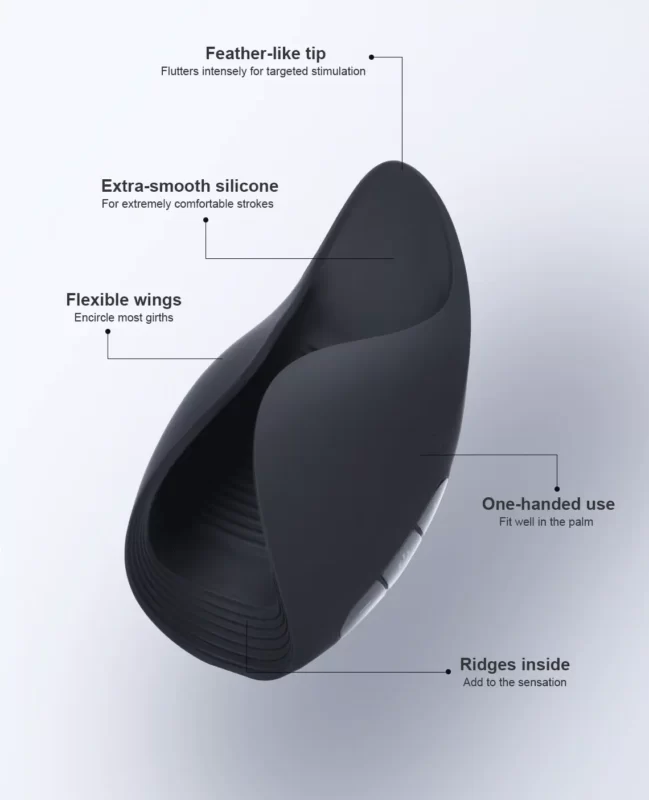 Features
Indulge in the infinite pleasures of masturbation with the Wyatt – Powerful Penis Massager. This powerful penis massager is designed to stimulate your glans and tether with tantalizing twitches. The new ultimate penis stimulator is a giant leap forward in penile pleasure! The unique styling is designed with an unusual knack for directing targeted stimulation from its powerful feathery tip. It subtly vibrates and taps the upper side and base of your most sensitive penis area – the glans. That's where the nerves are most concentrated and where the pleasure receptors are located. It is a combination of technique and knowledge that produces results that give you pure sexual pleasure.
Plus, with 10 different vibration modes, you can customize your experience and have the ultimate adult fun. Easy-to-use buttons on the sides make it easy to hold while playing. And the flexible and expandable wings wrap around most circumferences to ensure a comfortable fit for everyone. With its waterproof design and easy-to-clean design, this massager is perfect for enjoying a fun shower.
Advantages
Stimulate your glans and frenulum with tantalizing churning vibrations.
10 vibration modes target nerve endings for unlimited fun.
Easy-to-use buttons on the side make it easier to hold while you play.
Flexible and extended wings wrap around most of the circumference.
Waterproof design, easy to clean, and more fun in the shower.
USB rechargeable power supply provides up to 1 hour of playback time.
Use lubricants for a smoother experience.
Disadvantages
Summary
All in all, this is a masturbation toy that is worth a try. It doesn't give you the most direct penis sucking like a masturbation cup, but it gives you enough stimulation by way of vibration to make it especially suitable for newbies.
Finally, thank you for your reading and support. If you still want to know more about erotic products, welcome to follow us. We will keep updating more content. Thanks for your support!