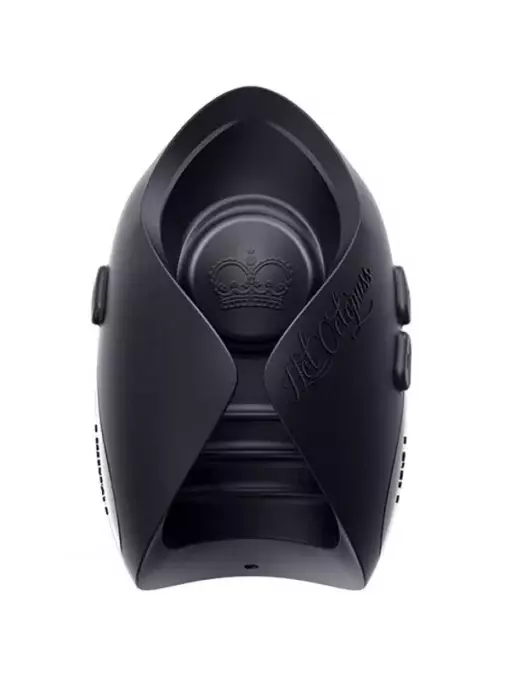 In exploring new and exciting sex toys, we never stop our footsteps. The Hot Octopuss PULSE SOLO ESSENTIAL Vibrating Male Masturbator is our carefully selected self-pleasure tool designed specifically for men. With its compact design and excellent performance, it successfully caught our attention. Exploring the powerful and incredibly satisfying sensations of this toy will give you a unique experience of self-pleasure.
Next, we will introduce this product in detail from its specifications, features, and use feeling so that you can have a more comprehensive understanding of this product. If our article is helpful to you, please don't hesitate to follow us. Your support is our greatest motivation for updating our content.
Rating: (4.7/5)
Specification
Price: $99.00
Material: silicone, ABS
Color: Black
Length: 4.25 inches
Diameter: 2.5 inches
Weight: 0.67 lbs
Charging time: 180 minutes
Running time: 60 minutes
Use Feeling
At first, I thought this toy would be very small and might not match my cock. But when I received it, my worries were dispelled. The size is just right to fit snugly on my penis. Of course, if your dick is thick enough, the two wings that open and close also have some flexibility, so you don't have to worry about not being able to wear it.
I have to say that its pulsating performance is really powerful. Under the battery, it continuously stimulates my glans. This feeling is wonderful, different from the all-encompassing feeling of a masturbator. This vibration constantly teases me, making me very excited.
I started to increase the intensity until I experienced a frequency that was stimulating but not painful. And it can also adjust itself according to different needs. Under its stimulation, I could feel that my penis had reached the maximum hardness. Really, harder than ever before! Finally, under the continuous vibrating stimulation, I reached orgasm.
Features
The Hot Octopuss PULSE SOLO ESSENTIAL Vibrating Male Masturbator is an innovative product. It not only uses the latest vibration and pulsation technology, but also has multiple modes to choose from, helping men reach orgasm more easily. Intense sensations erupt from the central swinging plate that makes up the patented PulsePlate technology. Simply slide your penis into the expandable silicone wings to enjoy a comfortable fit. And it also has 6 powerful modes, each with 8 intensity levels.
To add to the excitement, this toy can be used to sharpen the edges. As you or your partner approaches orgasm, stop or slow down before reaching orgasm, then resume until you are close to orgasm again. You can repeat this as many times as needed. Some people find that this technique can help prolong orgasm or increase the intensity of orgasm (results may vary).
Best of all, it is completely waterproof and can be charged via the included USB cable. Undoubtedly, it will be a great choice for you to masturbate, giving you more freedom and privacy while having fun.
Advantages
With 5 different vibration speeds and frequencies
Can be used with one hand, upright or slack
The unfolded wings completely wrap around most of the penis
100% waterproof, enjoy water fun
Concealed Packaging
Disadvantages
Summary
In short, this is a self-pleasure toy suitable for all men. It fully considers you, brings you enough comfort and makes your penis hard enough. For users with partners, it is undoubtedly good news as it can enhance the intimacy between you. Of course, as a self-pleasure toy, enough stimulation is essential. Use it to feel the most direct stimulation from your penis.
Finally, thank you for reading and supporting us. If you want to learn more about erotic products, please follow us. We will continue to update more content. Thank you for your support!