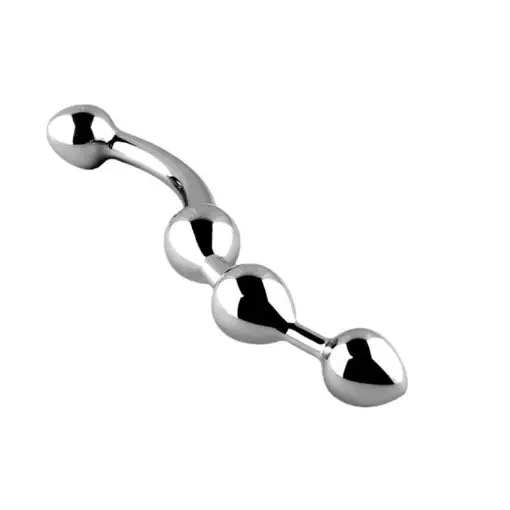 For anal play enthusiasts, the prostate orgasm has always been what they are pursuing. When you try other vibrating anal plugs and then use this Stainless Steel Fun Wand with Prostate and G-spot Stimulation, you will feel a different gaming experience. Of course, the fun of this wand is not only limited to that, it can be used by both individuals and couples. Imagine when your partner inserts this wand into you, feeling it rotating inside of you and stimulating your P-spot. It's such an exciting thing.
Next, we will introduce this product in detail from its specifications, features, and use feeling, so that you can have a more comprehensive understanding of it. If our article is helpful to you, please don't hesitate to follow us. Your support is our biggest motivation for updates.
Rating: (4.8/5)
Specification
Price: $76.65
Material: stainless steel
Tapered tip: 1″ (25 mm) diameter, 0.75″ (19 mm) diameter
Weight: 12 oz. (340g)
Use Feeling
I can confidently say that it's hard to find a product that not only brings you amazing stimulation but also allows you to enjoy orgasmic pleasure with your partner. When I received this toy, I fell in love with it right away. The smooth surface provides a comfortable touch, and the weight is just right in my hand.
After cleaning it and applying enough lube, I started the game. The cone-shaped design made it easy to insert, and the small size of the tip allowed it to be inserted more comfortably for some players. The presence of the three balls made my anal feel incredibly satisfying, and when I started to rotate it, it crazily stimulated my prostate. This feeling is difficult to describe; I can only say that it was incredibly pleasurable.
The other end of the toy has a slightly larger ball, which is not recommended for beginners to use directly. The larger size means stronger stimulation, but it only has one ball. In summary, both ends bring different pleasures and provide you with a better orgasmic experience.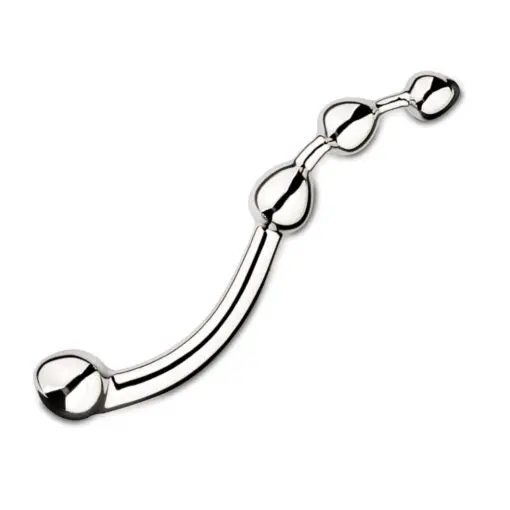 Features
This Stainless Steel Fun Wand with Prostate and G-spot Stimulation uses the most minimalist design but provides you with more sensory possibilities. It is fun to use both alone and with a partner.
With its simple polished 100% stainless steel structure and anatomical design, it provides women with G-spot stimulation and users with anal and prostate stimulation. What's more, you can flip it over to experience the cone-shaped design that provides crazy stimulation to your sensitive areas, giving you anal pleasure like never before.
In addition, this toy also has a super high value. As an extremely attractive wand product, its exquisite design is worth displaying on your mantelpiece. The smooth surface can slide in easily, reducing your discomfort. And it can also adjust the temperature, allowing you to experience either icy stimulation or warm comfort.
Advantages
Intense prostate stimulation for men
Provides amazing G-spot stimulation for women
Unique shape design
Waterproof
Concealed Packaging
Disadvantages
Not suitable for novice users
Summary
In summary, this is not a toy suitable for beginners. It is indeed great, but if you have no experience with this, it's best to use it with caution. However, for experienced players, this will be their best toy.
Thank you for reading and supporting us. If you want to learn more about erotic products, please follow us. We will continue to update more content. Thank you for your support!