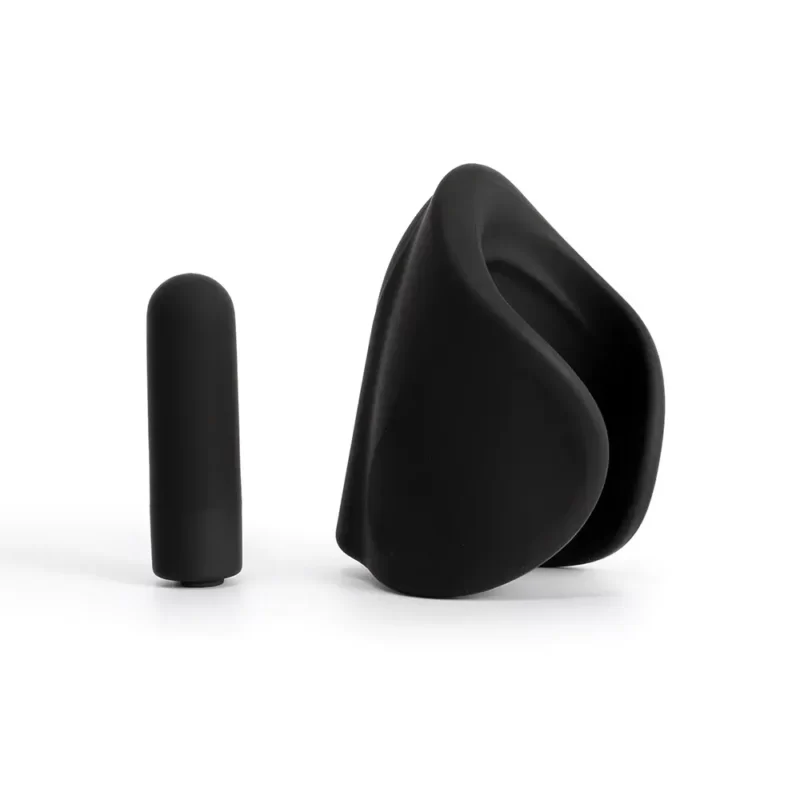 If you're still satisfying your physiological needs through masturbation, then I must say that it's a pity. You're missing out on something more enjoyable. But it's okay, when you read this article, you may open up a new world. After multiple tests and comparisons, the Handhold Silicone Vibrating Male Masturbator stands out with its excellent performance. You'll fall in love with it.
Next, we'll introduce this product in detail from its specifications, features, and use feeling, allowing you to have a more comprehensive understanding of this product. If our article is helpful to you, please don't hesitate to follow us. Your support is our greatest motivation for updates.
Rating: (4.8/5)
Specification
Price: $35.99
Material: silicone
Total length: 3.27″
Inside diameter length: 1.49″
Weight: 0.178 lbs
Rechargeable: USB 2.5DC charging
Use Feeling
If you're one of my old fans, then you know that I'm always on the hunt for new and exciting toys. And this product is another fun toy that I've discovered.
Like in the pictures, this vibrator isn't very big, but there's no need to worry about its size. When I put it on and started experiencing it, I found that its vibration is really strong! With 10 different vibration modes, I can experience different pleasures. I like the texture design inside, which enhances the pleasure during vibration and makes me feel very comfortable.
Plus, I also tested its waterproof performance. When I used it in the bathroom, it still worked well. This makes me very satisfied because I can experience more scenarios and enjoy different sexual pleasures. It's worth mentioning that its sound is very low, so I can fully immerse myself without being affected by noise.
Personally, even though I've tried all kinds of different high-end masturbation toys, I like this product. It will always be on my list of selectable sex toys.
Features
Handhold Silicone Vibrating Male Masturbator is a powerful and adjustable toy designed to provide maximum satisfaction. It has a unique design and is lightweight. You can easily hold it with one hand and feel the power of a vibrating masturbation toy.
In terms of performance, this toy has 10 vibration modes. It can perfectly wrap around your penis, while the convex design and internal texture bring you a stronger experience. You can move up and down or pinch it anytime to enhance stimulation and definitely feel the passion of different skills.
Most importantly, it can also train your stamina while enjoying pleasure. In other words, you will perform better in sex and extend sex time. Plus, you don't have to worry about the size being too small and not suitable for your size, as the adjustable feature is suitable for more different groups of people.
With an IPX7 waterproof design, you can experience its unique sexual experience in the shower or bathtub. Its noise level is less than 50 decibels, which allows you to enjoy an undisturbed intimate experience.
Advantages
10 vibration modes.
Infinite size can be adjusted.
IPX7 waterproof.
Battery capacity: 3.7v.
Noise: <50db.
Disadvantages
Summary
Experience the teasing pleasure and achieve mind-blowing orgasms with this penis vibrator! Its powerful performance provides intense vibrations to your sensitive areas, delivering unforgettable sexual pleasure.
Thank you for reading and supporting us. If you want to learn more about adult products, please follow us. We will keep updating with more content. Thank you for your support!