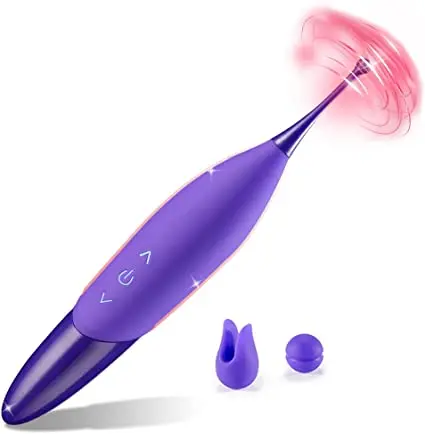 For women who enjoy sex, nothing is more satisfying than the pleasure of an orgasm! Aumood High Frequency Powerful G spot Vibrator is a vibrator that delivers just that. Unlike other wand vibrators, its slender tip allows for precise stimulation deep inside your vagina. With its diverse settings and powerful performance, it has earned our favor and is the best vibrator I have experienced this year.
Next, to give you a comprehensive understanding of this toy, we will introduce its specifications, features, and use feeling. If our article is helpful to you, please don't hesitate to follow us. Your support is our motivation to continue updating.
Rating: (4.8/5)
Specification
Price: $19.99
Material: silicone
Color: Purple
Size: 8.74 x 2.48 x 1.54 inches
Weight: 3.84 oz
Use Feeling
Before trying out the Aumood High Frequency Powerful G spot vibrator, I never imagined that a toy could bring such mind-blowing sensations. It shattered my preconceptions of vibrators and left me completely addicted.
Firstly, I have to mention the discreet packaging design that made it impossible for me to guess what was inside. But what surprised me was its exceptional performance. It was even smaller than I had imagined, and it felt comfortable to hold in my hand. This is great because many toys focus so much on internal comfort that they forget about the feel of the grip.
When I turned it on, I could see the top vibrating intensely, and I began to feel excited. So I slowly placed it on my clitoris, and it was so comfortable that it made me scream. But that wasn't enough. I used my hand to rub my nipples, and my body started to tremble. The wetness of my arousal soaked the sheets, which was the best proof of its effectiveness. After getting used to its frequency, I switched the head. The pointed head was even more impressive than I had imagined, accurately vibrating through my entire sensitive area. It produced an exciting and unique sensation of intense pleasure both inside and outside the vagina. I played with it on my bed, and even took it to the bathroom until I was exhausted and the intense pleasure lingered in my mind.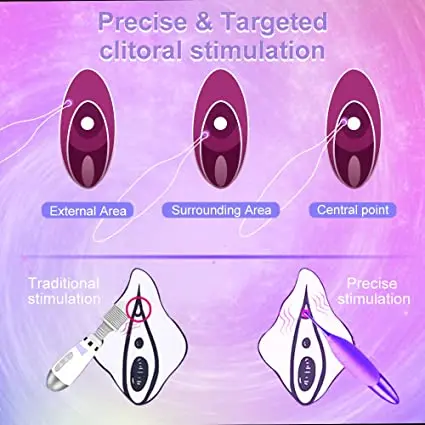 Features
This Aumood High Frequency Powerful G-spot Vibrator is versatile. It can stimulate not only your clitoris, but also your nipples, or be used as a classic small sex toy for women. It can undoubtedly perform all of these functions very well. It is made of high-quality silicone and ABS, so it has a comfortable touch, is very smooth, and safe. It is 100% waterproof, so you can enjoy it in the shower or bathtub.
It has 6 intensities and 7 high-frequency vibration modes to choose from, designed for speed and power. It also has a powerful motor that will meet all of your needs. Whether you are a novice in female sex toys or an experienced adult toy enthusiast, thanks to the innovative spiral oscillation technology, it can provide precise clitoral stimulation and G-spot orgasms. If you want more, the interchangeable head design will bring you more stimulation. Applying the unique tip and oscillation wave precisely to your entire clitoral area and internal G-spot, triggers an exciting and unique sensation of pleasure.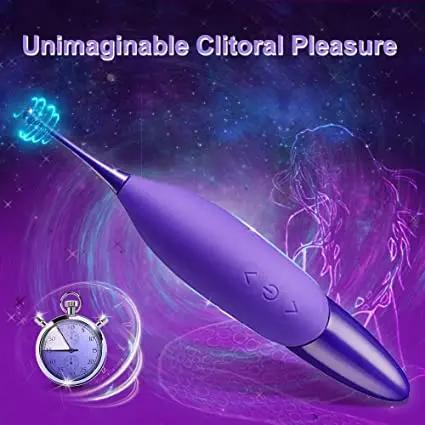 FAQs
What is a high-frequency oscillator?
Powerful vibrations will help you reach orgasm soon.
Is this a portable vibrator?
Yes. It has a small enough size and is very lightweight, just like a pen, you can put it in your bag as you like.
Is this toy suitable for beginners?
Of course. It has 10 different modes, from gentle to brutal, and for beginners, you can start with the gentle mode.
Advantages
Precise stimulation of the clitoris and G-spot
Spiral oscillation wave technology for rapid orgasm
Made of safe materials and 100% waterproof
6 intensity and 7 high-frequency vibration modes
Multifunctional and USB rechargeable
Discreet packaging
Disadvantages
Slightly more complicated to use
Summary
This is a brand new toy that brings a different experience and feels like entering a whole new world. If you are looking for something that can make things fun, this is worth investing in.
Finally, thank you for reading and supporting us. If you want to learn more about adult products, please follow us. We will continue to update more content. Thank you for your support!