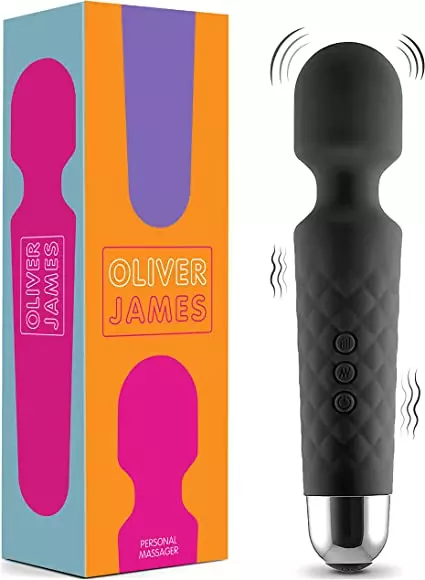 I was searching for a vibrator that would suit me until I came across the Oliver James Vibrator Wand. The classic design and powerful performance immerse you in pure pleasure. The strong vibrations will take you to a world of ultimate pleasure where it's all fun and addicting. It's proof of the art of pleasure, providing unparalleled satisfaction and unforgettable moments of self-pleasure. Come and try it!
Next, we will provide detailed information on its specifications, features, and use feeling, so you can have a comprehensive understanding of this product. If our article is helpful to you, please don't hesitate to follow us. Your support is our greatest motivation for updates.
Rating: (4.8/5)
Specification
Price: $19.99
Material: silicone
Color: Black
Size: 8.74 x 2.83 x 1.93 inches
Weight: 6.08 oz
Use Feeling
I have tried various wand vibrators, but no toy has brought me as much pleasure as this one. I love its simple design, with three buttons in the middle that make it easy to switch between different settings. When I started with the basic mode, gentle vibrations spread from my nipples, tickling me, but also stoking my inner fire. I began to adjust the frequency and slowly moved it down until it touched my clitoris, and the sensitive area made me moan with pleasure.
"Ah~" I curled up like a kitten, the vibrations sending waves of pleasure from my body to my brain, and my body trembled. At this moment, I could only think of it. I craved more and increased the intensity, and a wave of pleasure washed over me again and again. What surprised me was its long-lasting battery. I don't remember how long it has been, but I know that under its touch, I reached climax again and again.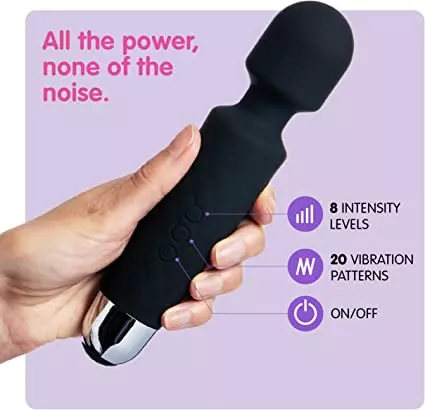 Features
As a wand vibrator, it can provide powerful vibrations to any part of your body. However, if you prefer a gentler method, it can also meet your needs. With 8 different speeds and 20 vibration modes, this adult sex toy can provide you with either a relaxing massage or deep internal stimulation, making you feel satisfied and relaxed.
It is made of soft and comfortable silicone material, ensuring your health and safety during use. What's more, its waterproof design makes it easy to clean. However, we recommend that you not soak it in water. Wet wipes are the perfect way to keep this massager in perfect condition. If you want to take it on a business trip or travel, its powerful battery can be fully charged in just 2 hours, and the portable USB charging makes it convenient to use on the go. No matter where you are, you can enjoy several hours of use after charging.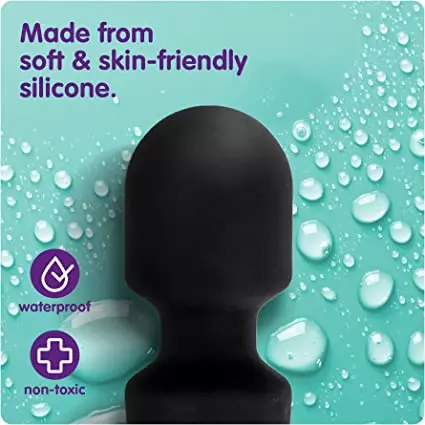 FAQs
The charger is broken, where can be replaced?
You can contact Amazon or Oliver James Customer Service, which has a 12-month warranty.
Can it be used and charged at the same time?
Unfortunately, it doesn't work that way. You can use it after it has been charged.
Is it discreetly packaged?
You can be completely assured that it is packed in a very concealed box at the time of shipment.
Advantages
20 modes and 8 speeds
Flexible and bendable vibrators
Super long battery life
Quiet operation
Waterproof
Disadvantages
Summary
Overall, as a classic wand vibrator, it has all the functions and even performs better in some aspects. If you have a preference for wand-type toys, then the Oliver James Vibrator Wand will be your perfect companion.
Finally, thank you for reading and supporting us. If you want to learn more about sex toys, please follow us, and we will continue to update more content. Thank you for your support!