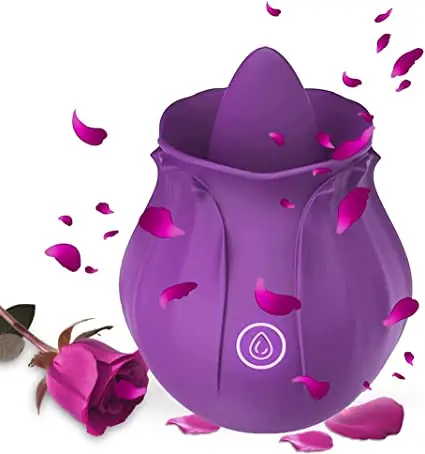 As a classic rose vibrator, the Rose Female Clitoral Vibrator is a must-have toy. With its seductive appearance and powerful performance, it has successfully won me over. If you've never experienced a rose vibrator like this before, this one will be the best addition to your collection.
Next, we'll provide you with a detailed introduction to its specifications, features, and use feeling, allowing you to have a comprehensive understanding of this product. If our article proves helpful to you, please don't hesitate to show your support. Your support is our greatest motivation to keep updating.
Rating: (4.8/5)
Specification
Price: $19.99
Material: silicone
Color: Purple
Dimensions: 4.02 x 3.03 x 2.64 inches
Weight: 4.97 oz
Use Feeling
Over the past week, the Rose Female Clitoral Vibrator has been my companion through lonely nights. I love the sensations it brings me, as gentle as my first love.
Its compact design makes it easy to hold, and the soft silicone material provides a comfortable touch. As soon as I turned on the switch, the tongue in the front immediately started flickering, incredibly enticing. I started by placing it on my nipples, and the tapping sensation was stronger than I anticipated. However, once I got used to it, it became incredibly pleasurable. I slowly moved downwards, gliding across my smooth abdomen, straight to that mysterious spot.
I switched to the licking mode and rubbed it against my intimate area. When it touched my clitoris, a tingling sensation swept through my entire body. The flowing wetness moistened everything around. It became the perfect lubricant, so I switched to vibration mode and delved deep into it. Ah! I couldn't help but let out a scream. The intense pleasure made my body convulse. I knew this was the pleasure I had been seeking. I don't know how long it took, but I came! My body fluids were left all over the couch, and I had a satisfied smile on my face.
Features
The reason it's called the Rose Vibrator is because its design resembles a rose. The upper part is a tongue made of curved soft rubber, surrounded by petal-like shapes. It's perfect for stimulating your clitoris, nipples, perineum, vagina, and G-spot.
The material chosen is comfortable and safe silicone, so you can use it with peace of mind. The innovative silent design allows you to immerse yourself without anyone noticing you're using it. Its compact size allows you to carry it with you wherever you go and enjoy it anytime.
In terms of performance, it offers two modes: vibration and licking, giving you full control. It's highly effective for stimulating the clitoris and nipples, whether used alone or during sexual intercourse.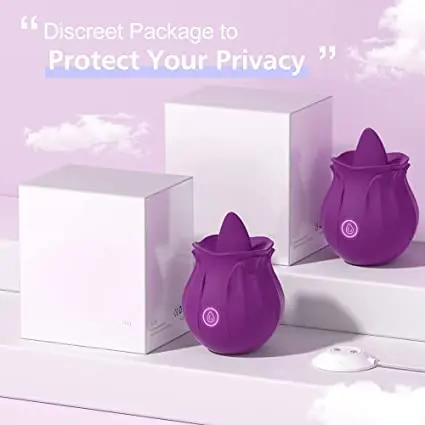 FAQs
Is it suitable for beginners?
Of course, regardless of whether you have experience with similar toys, it can be very good for you.
Is it discreetly packaged?
Yes, for your privacy protection, each product is shipped privately.
When you are done playing, simply rinse with warm water and mild soap.
Advantages
Adorable and sexy design
Powerful motors
With two different modes of vibration and licking
Excitingly affordable price
Disadvantages
Slightly cumbersome charging cable
Summary
For beginners, we recommend starting with a gentle toy. And this Rose Vibrator fulfills that very well. It not only has great performance but also has a lovely appearance and will be one of your favorites that is most unique.
Finally, thank you for your reading and support. If you still want to know more about erotic products, welcome to follow us, we will continue to update more content. Thanks for your support!