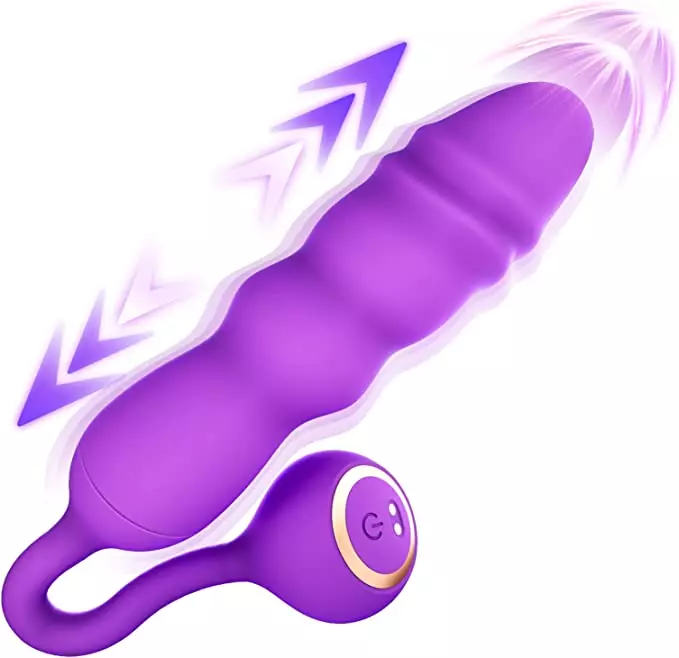 As an adult brand, MOOLIGIRL is committed to enhancing the sexual lives of every customer. The MOOLIGIRL 3 IN 1 Thrusting Vibrator is one of the most popular choices. With its unique design and powerful features, it leaves a lasting impression on everyone who uses it.
Next, we will provide you with a detailed introduction to its specifications, features, and use feeling, allowing you to have a comprehensive understanding of this product. If our article has been helpful to you, please don't hesitate to show your support. Your support is our greatest motivation for updates.
Rating: (4.8/5)
Specification
Price: $29.99
Material: silicone
Color: Purple
Size: 7.76 x 4.49 x 1.77 inches
Weight: 8.78 oz
Use Feeling
I must admit that I was initially drawn to its unique design. However, when I tried it, I found myself completely captivated by its powerful performance.
As I turned on the switch, it emitted a gentle vibration, not loud at all, but rather a promising sign of a pleasurable sexual experience to come. I placed it on my clitoris, feeling its gentle friction. It was comfortable, just like the magic wand toy I had used before. But it was capable of much more.
When my intimate area was moist enough, I slowly inserted it and activated the thrusting mode. It was even more powerful than I had imagined, vibrating intensely inside me, providing immense satisfaction. I particularly enjoyed its pulsation settings, as they delivered precise and delightful stimulation, quickly bringing me to climax. I adjusted my position, turning over onto the bed and gripping the vibrator in my hand, relishing the sensation of being fucked. Finally, accompanied by squirting, I reached orgasm.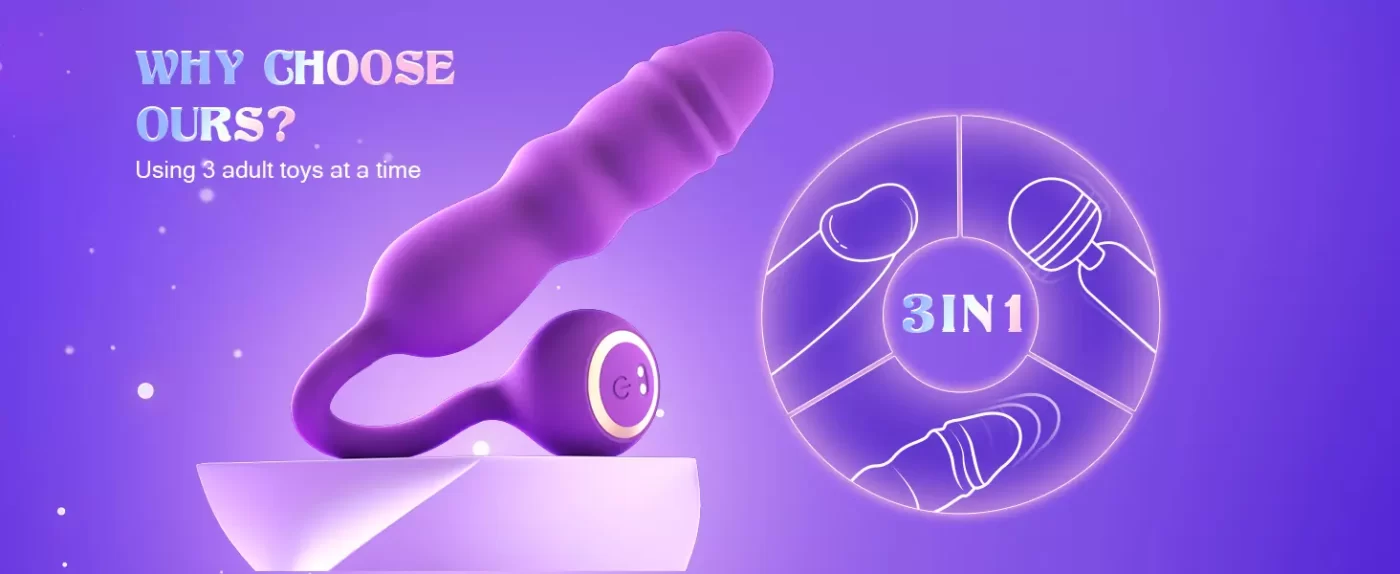 Features
MOOLIGIRL 3 IN 1 Thrusting Vibrator is quiet and discreet, offering you a deeper level of pleasure. It is made of silicone material, providing a silky texture. Its outstanding waterproof design makes cleaning it a breeze. The attention to detail in its design truly caters to the user's needs. With a noise level of 35dB, you won't be disturbed by it, nor do you have to worry about others hearing it.
In terms of performance, the upgraded motor delivers more intense stimulation. With 9 thrusting modes and 10 vibration modes, it offers a wide range of choices. Each mode precisely targets nerve endings, providing a fulfilling and immersive experience. The 3-in-1 functionality offers even more options, ensuring the best orgasmic experience for every user.
FAQs
How do I turn on this thrusting vibrator?
Press and hold the button to start the vibrations. Press the button twice to activate the thrusting function.
What are the dimensions of this vibrator?
The vibrator is 7 inches in length and can stretch up to 8 inches when inserted. The tapered tip has a diameter of 1 inch.
Is the packaging discreet?
Yes, this toy comes in a plain box without any product names or information related to sex toys.
What should I do if it doesn't work as expected?
Try the answer to the first question to operate the vibrator. If it still doesn't work, refer to the troubleshooting section specific to this thrusting dildo, which will provide satisfactory solutions.
Advantages
High-quality silicone material for a soft and comfortable experience
Waterproof design for added versatility in entertainment settings
Quiet operation for enhanced privacy
10 vibration modes and 9 thrusting modes for personalized enjoyment
3-in-1 thrusting vibrator to meet all your needs
Disadvantages
Summary
Before trying it, I thought I didn't need it, but it won me over with its actual performance. This powerful vibrator is suitable for all users, especially those seeking new pleasures. Of course, we have other outstanding toys on our homepage. You can click the subscribe button below to explore them, and we guarantee you won't be disappointed.
Thank you for your reading and support. If you'd like to learn more about adult products, please follow us as we continue to update with more content. Thank you for your support!