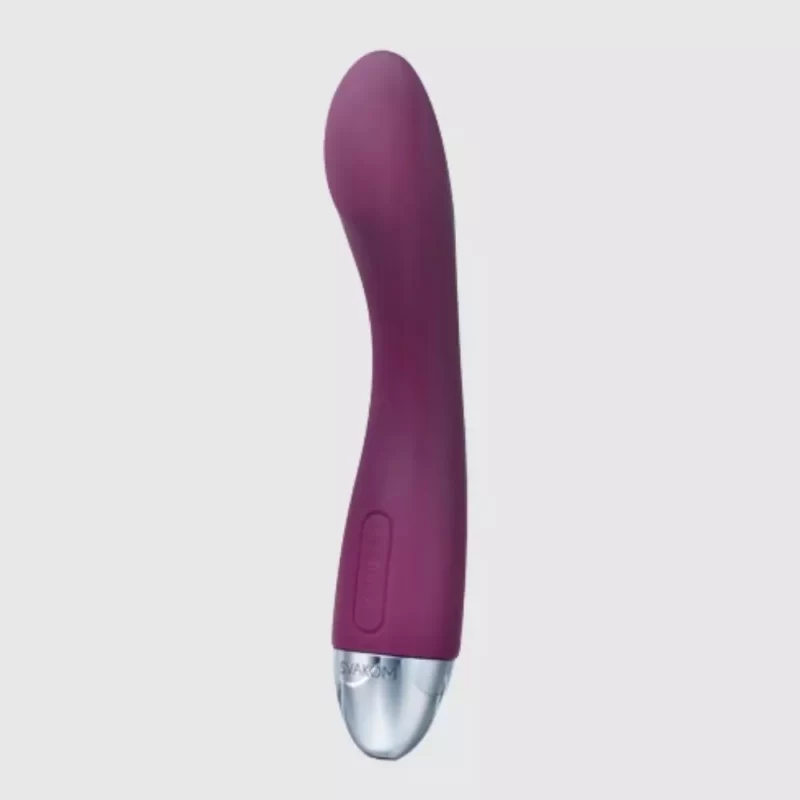 SVAKOM, as a well-known adult toy brand, has always had outstanding achievements in product design. Through extensive user surveys, we discovered that many users found it troublesome to continuously press buttons to change vibration modes. SVAKOM Amy Vibrator for Women breaks away from this common approach by innovatively introducing smart mode, perfectly simulating the complete sexual experience from foreplay, interaction, pleasure, passion, and climax, to the final caress.
Next, we will provide you with a detailed introduction to its specifications, features, and use feeling, allowing you to have a comprehensive understanding of this product. If our article has been helpful to you, please consider showing your support. Your support is the driving force behind our updates.
Rating: (4.8/5)
Specification
Price: $45.99
Material: silicone
Color: Purple
Size: 6.69*2.36*1.18 inches
Weight: 3.17 oz
Charging time: 1.5 hours
Use time: 2 hours
Use Feeling
I've tried many different vibrators, but none have left such a profound impression on me like the SVAKOM Amy Vibrator for Women.
Honestly, when I held it in my hand, I could feel its silky texture. It was incredibly comfortable, especially when the tip touched my clitoris, it delivered a unique sensation. I tried it with my best friend Millie, and we gave each other clitoral massages. It was a bit tricky at first, figuring out the right way to press the buttons to get into the desired mode. But once we mastered it, it was a moment of pure pleasure and orgasmic bliss.
Our moans filled the room as our naked bodies intertwined. We craved a powerful vibrator to fulfill our desires. As Amy fully penetrated, we felt a sense of satisfaction, but it offered so much more. The 23.3° design precisely stimulated my G-spot and snugly fit against sensitive areas. The sheets were already soaked, but we were still engrossed in a happy masturbation game. From the bed to the couch, and finally in the bathroom, we were exhausted but incredibly satisfied. It was pure bliss!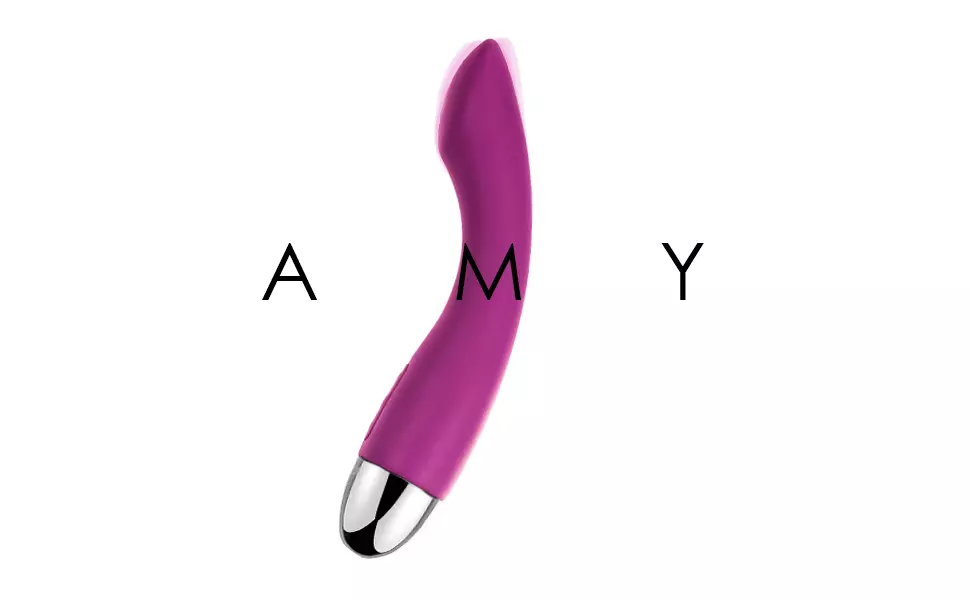 Features
This powerful G-spot vibrator is made from body-safe silicone material. Not only is it soft and smooth for maximum comfort, but it also has an IPX7 waterproof rating, allowing for use even in the bathroom. Its ergonomic design enables you to precisely locate your sensitive spots. The powerful motor provides unmatched G-spot stimulation for mind-blowing orgasms.
Most importantly, the intelligent mode offers 5 different vibration patterns and 5 different speeds to help you find the ultimate self-pleasure experience. It's user-friendly, with glowing buttons guiding you even in the dark.
With just 1.5 hours of charging time, you can enjoy 2 hours of pure bliss. Its quiet operation allows you to get lost in the experience until you reach climax.
FAQs
You can scrub the product with antibacterial soap and warm water, then gently pat dry with a clean towel or soft cloth to clean the product thoroughly. Of course, you can also use it in hot water due to its excellent water resistance.
Where is its battery and how do I charge it?
This powerful toy is designed with a built-in battery that is not removable. Using USB charging, simply plug into the USB port for charging.
Amy dildo vibrator sex toy has 5 different modes and 5 different speeds, totally allowing you to enjoy 5*5=25 different pleasurable sensations.
Advantages
Smart Design: SVAKOM intelligent vibration modes
Whisper Quiet: Powerful motor that operates with minimal noise
Multiple Play: Offers 6 vibration modes and 5 different frequencies
Rechargeable and Waterproof: This rechargeable vibrator works for 2 hours after a 1.5-hour full charge, and it is waterproof.
User-Friendly Material: Made of silicone, it is soft and smooth.
Disadvantages
In my opinion it has no drawbacks
Summary
So far, this toy has provided me with great experiences. I would recommend it to any single woman or couple who wants a little vibration and variety to add interest to their love life. Of course, you can find similar toys on our homepage as well. If you want to explore more, feel free to click and check them out.
Finally, thank you for your reading and support. If you still want to know more about erotic products, welcome to follow us, we will continue to update more content. Thanks for your support!